2017 Year in Review: The top VC fundings & investors in cybersecurity
December 21, 2017
Cybersecurity—or, in many cases, the lack of it—has made its fair share of headlines this year, from the Uber data breach that cost the ridehailing company's chief security officer his job to the WannaCry ransomware attack. Such events underscore the fact that cybersecurity companies are in place to tackle a very real problem with a huge scope.
VCs have taken note, and in 2017 they invested the highest amount of capital of the past decade in the industry. So far in 2017, VC investors have invested about
$4.2 billion in cybersecurity startups
, eclipsing the previous high reached in 2015, per the PitchBook Platform. Deal count has remained on par with 2015 and 2016 levels.
As 2017 draws to a close, we've taken a look at the biggest VC fundings and investors of the year in the cybersecurity sector.
Biggest VC cybersecurity fundings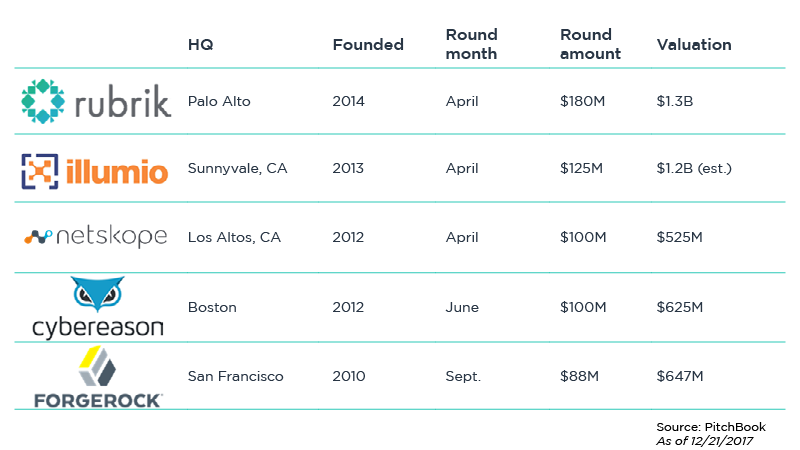 Most active VC investors in cybersecurity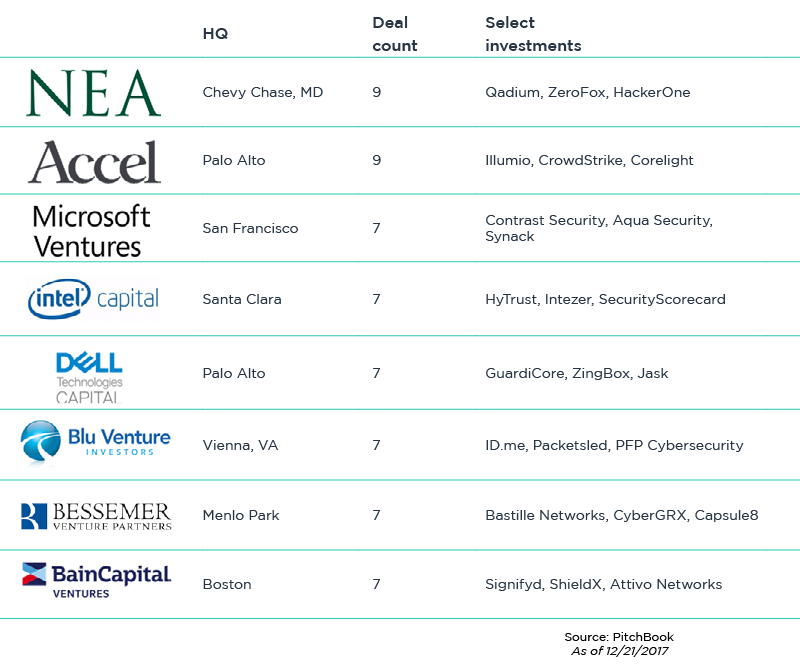 Here's more on the cybersecurity industry. And check out more of our 2017 Year in Review content.