Updated as of Feb. 22, 2018.
Since the start of 2006, two venture capital firms—NEA and Golden Seeds—have closed more than 100 deals apiece backing female-founded companies in the US. Twenty-five investors have closed more than 50 deals each.
As a follow-up to our recent content on women in VC, including our
interactive map of investment in female-founded
companies
and articles on whether
female founders get better results
and
closing the gender funding gap
, we've highlighted the investors who have most actively funded companies with at least one woman founder.
The list has a number of Silicon Valley heavyweights, including NEA, Greycroft, General Catalyst and Kleiner Perkins Caufield & Byers, as well as angel investor Joanne Wilson—who's made it her investment thesis to back female entrepreneurs—and funds specifically focused on women-led businesses, like Golden Seeds.
Here's the list, which includes deals (not accelerator rounds) from 2006 through 2017:
*An earlier version of this post included three accelerators, 500 Startups, Y Combinator and
Techstars
. We removed the accelerators because the list does not include accelerator rounds.
​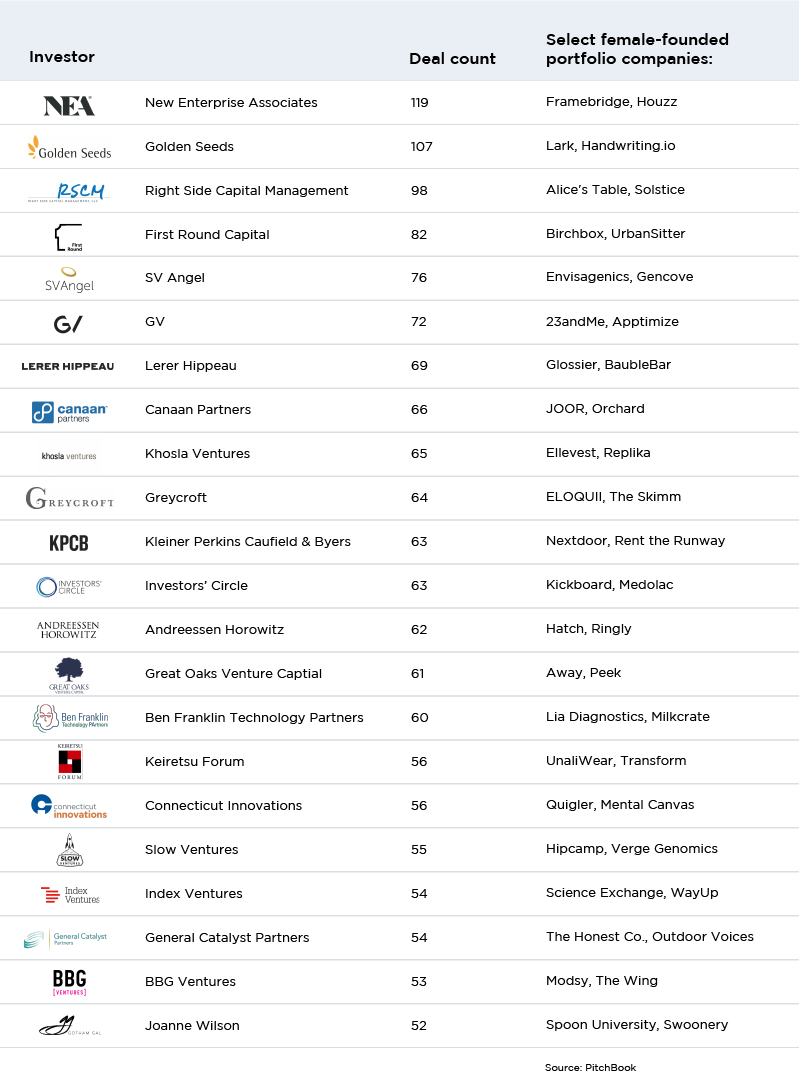 Check out the rest of our coverage of women in VC.