5 hot takes from CES Unveiled
By Anthony Mirhaydari
January 8, 2018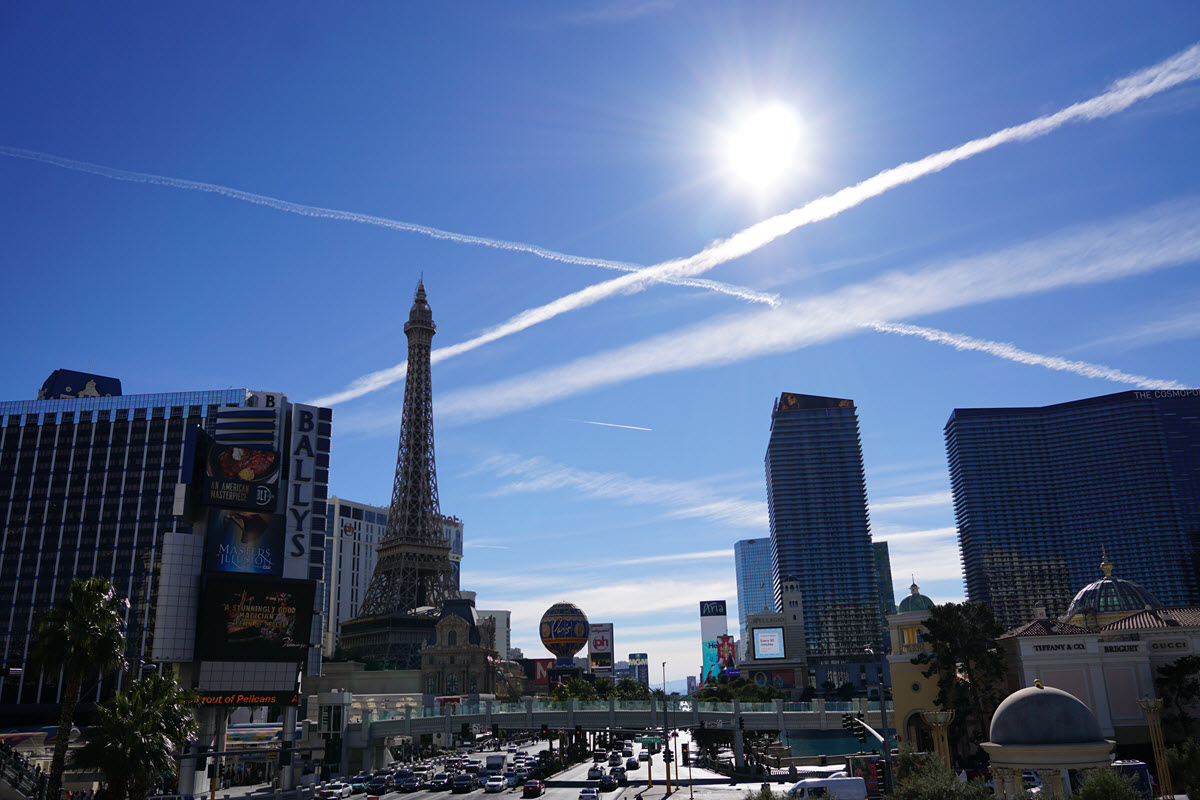 LAS VEGAS—Greetings from CES 2018 in Las Vegas!
The weather could be better. (It's raining in the desert—sad!) Traffic is crazy. The Strip is abuzz with wonder as Google builds a massive "booth" in the convention center parking lot. And, as always, casino floors are filled with a noxious mix of tobacco smoke, pheromones and desperate greed. And yard-long frozen drinks.
The media-only events are well underway, having started Sunday afternoon with the CES Unveiled exhibition where, between plates of vegan "caviar" and cups of infused water, more than 1,000 journalists from around the world surveyed a selection of 150 tech companies showcasing the latest innovations in areas including VR/AR, smart home, health, robotics and AI. The press conferences have continued throughout the day Monday.
Here are five big themes I see as the main hall prepares to open on Tuesday:
1. EVs everywhere
From small Chinese-backed startups like Byton to established legacy players like Toyota, Kia and Ford, CES is filled to the brim with concepts and teases of new battery-electric and electrified vehicles. Competition for Tesla's hyped Model 3 intensifies, from the high-end vehicles with competitors like Lucid (which unveiled at CES 2017) to entry-level models like Nissan's second-generation Leaf (which won a Best of Innovation CES 2018 award).
Regarding Toyota, company president Akio Toyoda announced this morning that the company plans to produce 10 battery-electric vehicles by 2020 and will fully electrify the Toyota/Lexus model lineup by 2025.
Although the company was an early pioneer in hybrid technology with the Prius, it was slow to embrace full EV technology (focusing instead on fuel cell development). Toyoda admits that was a mistake now: "Now I realize battery-electric vehicles [are] what everyone is talking about these days," although more "needs to be done to increase demand," given that less than 1% of US vehicle sales are battery electric.
2. The robot takeover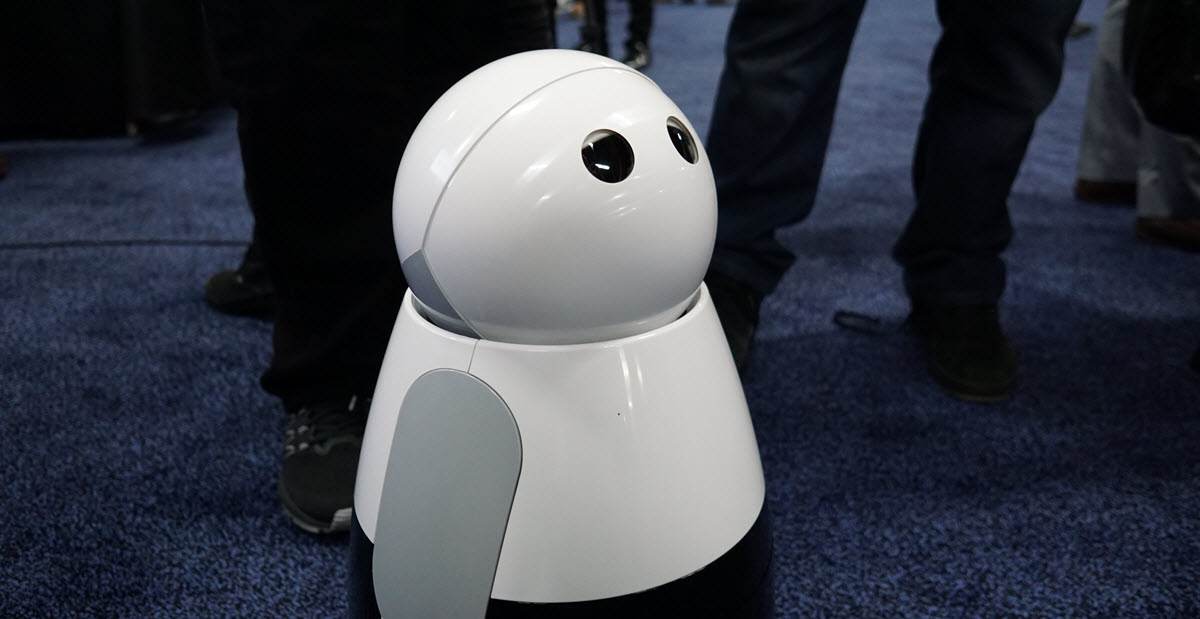 The floor of CES Unveiled is filled with various "friendly" robot companions with applications in healthcare, childcare and, yes, even pet care. Examples include BUDDY from Blue Frog Robotics, Laika from CamToy, and Kuri from Mayfield Robotics.
Also included in this area were the multitudes of "smart home" monitoring products of all types imaginable, including Mira, an ovulation monitoring system to guide the fertility process.
3. Earbuds. So. Many. Earbuds.
Apple's AirPods wireless earbuds—along with the decision starting with the iPhone 7 to ditch the analog headphone jack—has set off intense interest in wireless headphones. There was almost too many to count, with products on offer including Air by crazybaby, LIZN Hearpieces, MARS from South Korea's Naver and Line Corps., and Mymanu's Clik.
Most tout supreme sound quality, but an emerging use case is for live translation, bringing Star Trek's Universal Translator one step closer to reality.
4. Mobility in all forms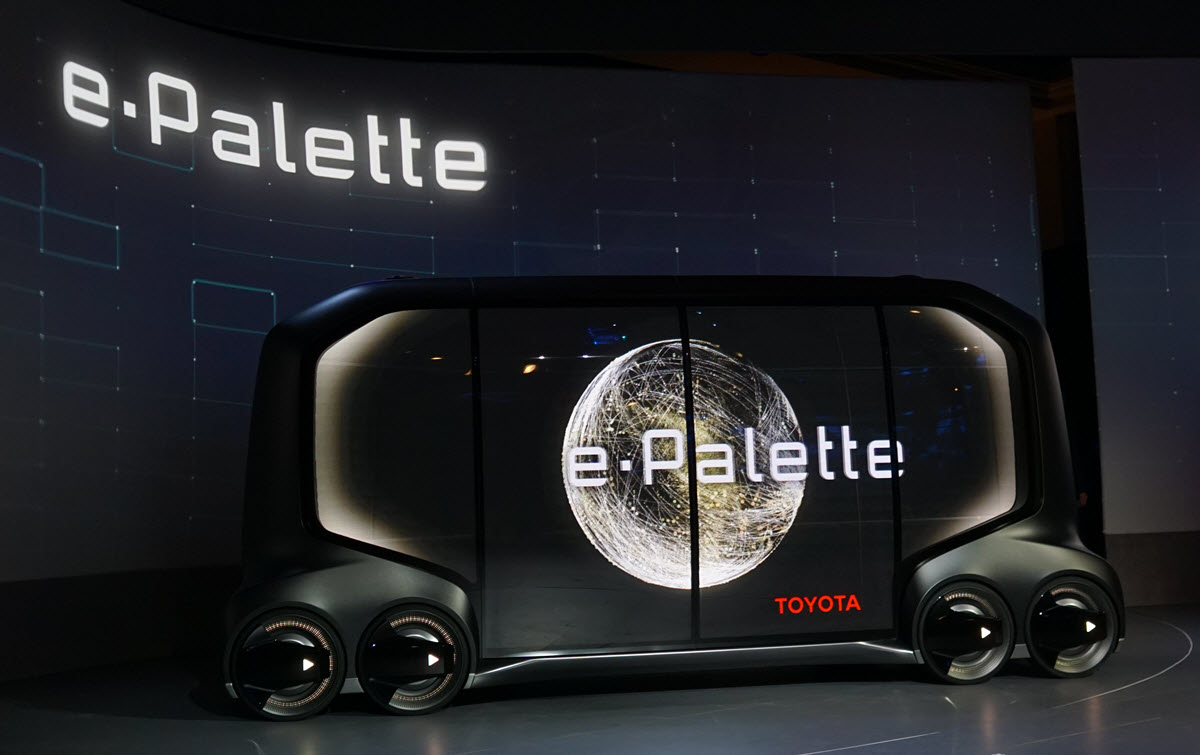 Electric vehicles large and small changing the way we think about transportation.
Toyota hopes its "e-Palette," which is an "autonomous mobility as a service" offering, will change the way we think about automobiles. It functions similarly to various autonomous "
Level 5
" vehicles from the likes of Google and Uber, but the company also envisions the e-Palette offering mobile on-demand retailing, entertainment and dining options.
Need a new shirt? Request an e-Palette with a selection to come to your driveway, grab what you want and the vehicle moves onto the next customer. The company plans to debut the service in a limited "Level 4" rollout during the 2020 Olympics and has forged partnerships with Amazon, Pizza Hut and other companies.
Smaller, more personal offerings include WHILL (an "intelligent" EV for wheelchair users) and the UJet, which folds into multiple pieces for commuters.
5. Drones will fill the skies (and the seas)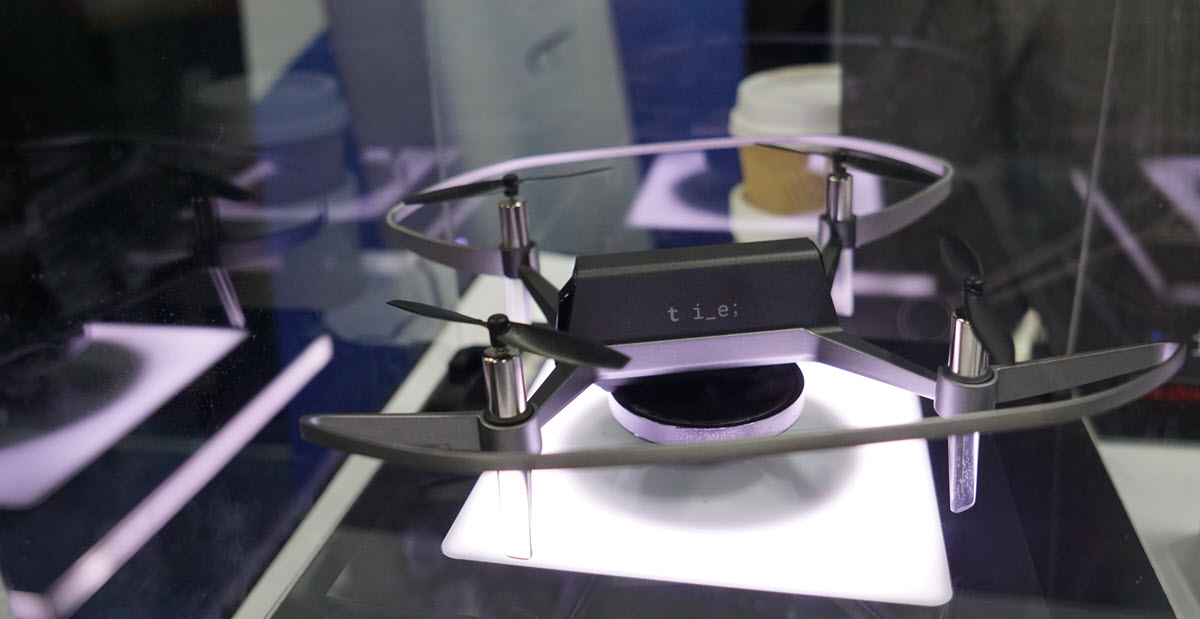 A number of drone-related companies caught my eye, from GDU's GDU O2 (a cheaper, more portable competitor to DJI's Mavic Pro) to SHIFT (a tiny drone matched with a one-hand control system). Drone Interactive wants to use drones in the amusement industry by blending UAVs with AR technology.
And take a look at the FIFISH P3 QYSEA Technology, which is an underwater, 4K drone that runs to a depth of 100 meters.
Check out all of our coverage of CES 2018.