5 takeaways from PitchBook's 2015 U.S. Venture Industry Report
January 21, 2015
2014 was a very active year for the U.S. venture capital industry, which saw $59 billion of capital invested across 5,160 deals. The $59 billion invested is the highest yearly total since 2000.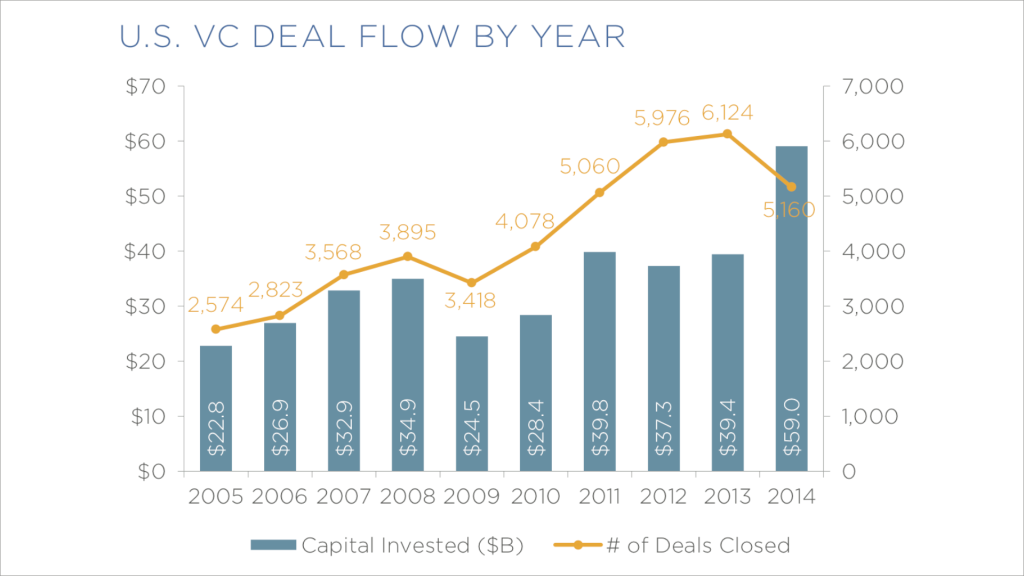 There was a massive flow of capital through large rounds. Over 60% of all venture capital invested went toward rounds of $25 million or more.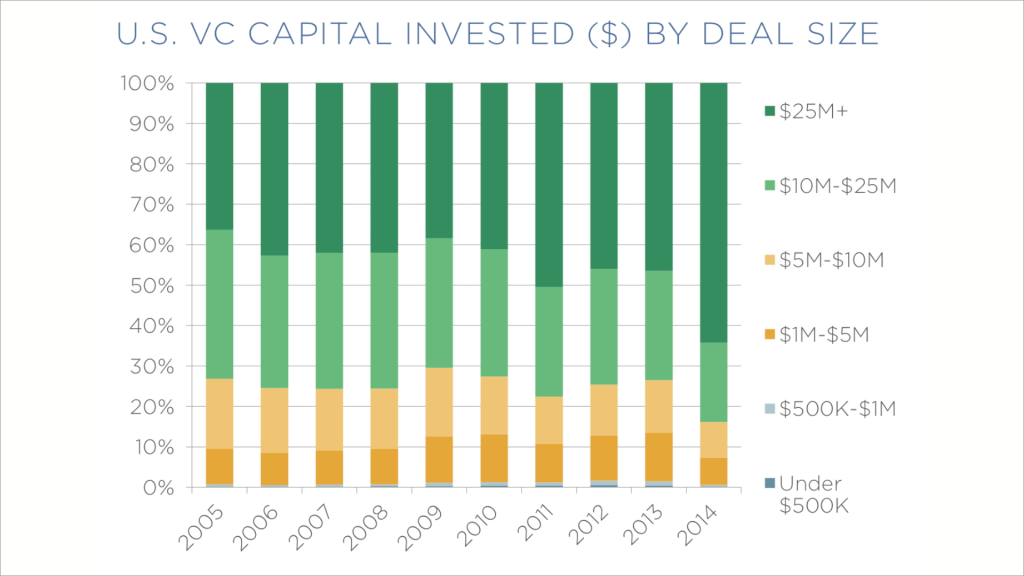 Valuations continued to climb across all deal stages. Series D and later rounds saw a 50% jump in median valuation to $151 million in 2014.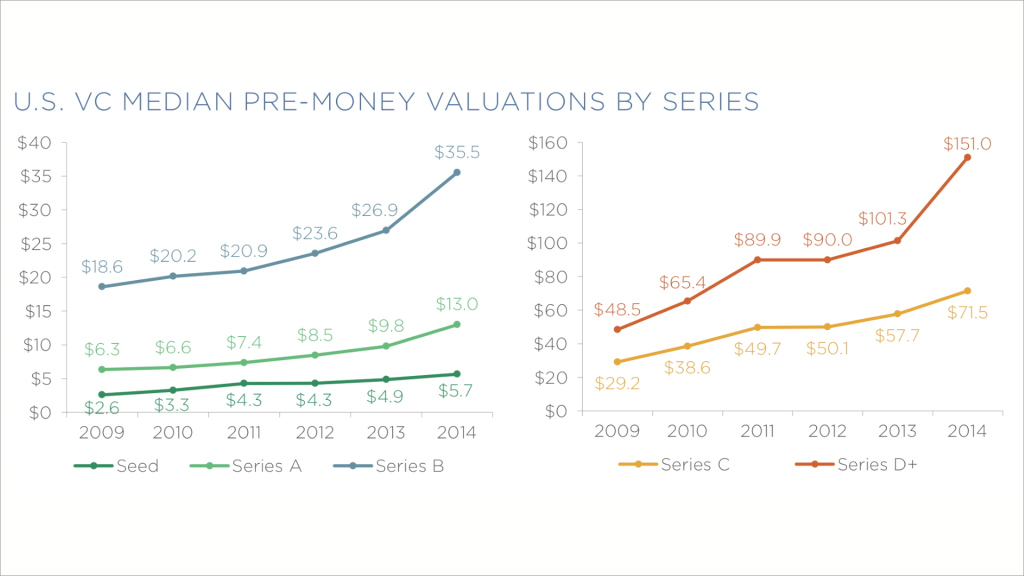 It was a big year for venture exits, as well; there were a total of 845 liquidity events totaling $78.4 billion.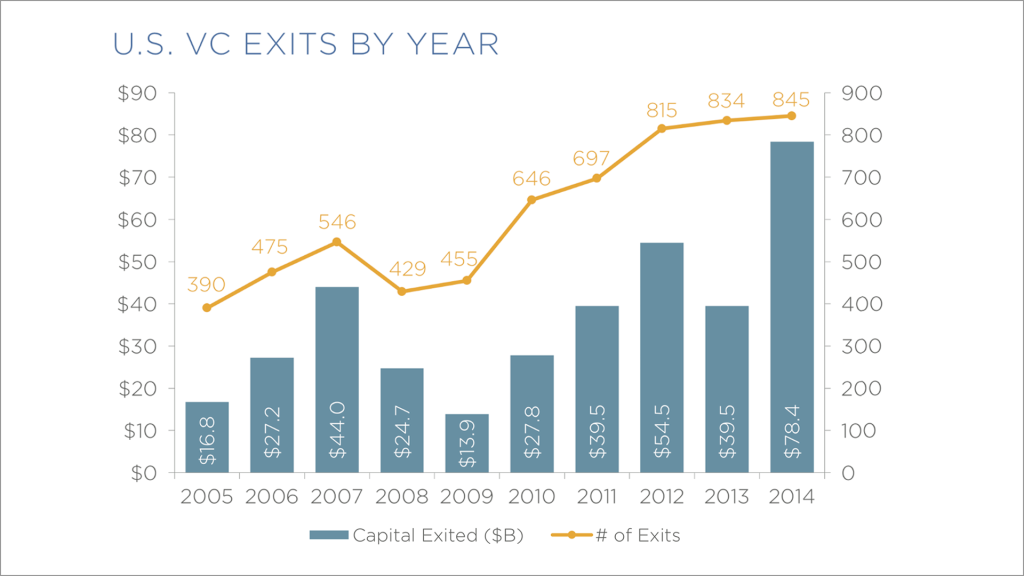 Robust deal and exit markets tend to mean robust fundraising, and for U.S. venture capital firms this certainly held true: 208 funds were closed in 2014, raising $32.2 billion.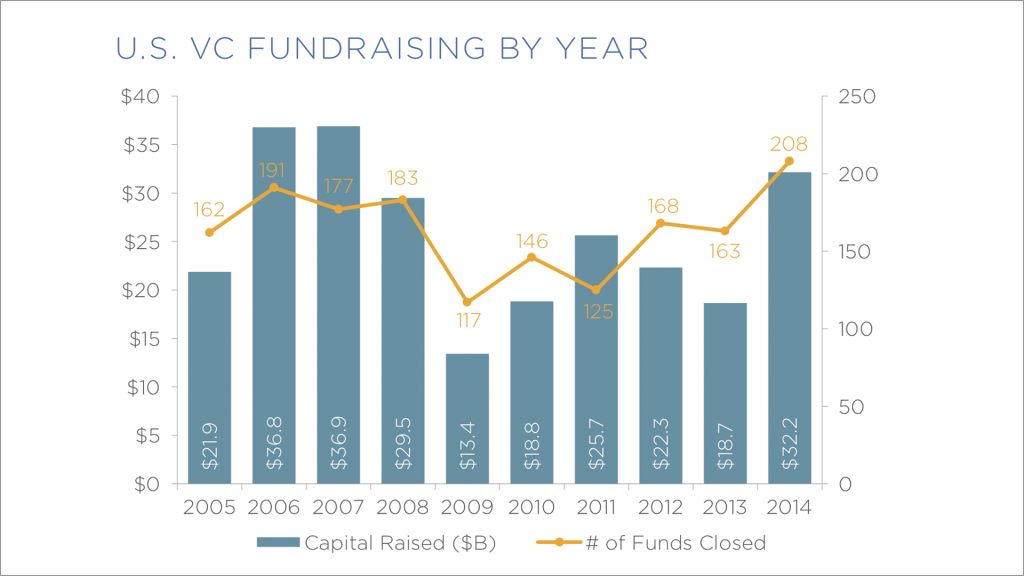 There's plenty more to uncover in the PitchBook Platform. Click here for a free trial.