Big Things
9 big things: Pop goes the unicorn
April 21, 2019
Everyone was worried about Lyft. The first VC-backed unicorn to go public in 2019 did so to much fanfare, but in the weeks since, the ridehailing company's stock price has plunged. Would that drive down investor interest in Pinterest and Zoom Video Communications, which conducted IPOs of their own last week?
Uh, no. Those fears proved unfounded—perhaps in part because Lyft is losing hundreds of millions of dollars a year, and Pinterest and Zoom are not. (Zoom, in fact, is profitable.) Both companies priced their IPOs above their expected ranges this week. And both companies saw their stock prices pop even higher in their Thursday debuts.
The unicorn takeover of Wall Street is one of nine things you need to know from the past week:
1. Welcome to New York
After pricing its IPO at $36 per share and establishing an initial market cap of $9.2 billion, Zoom saw those shares begin trading Thursday at a whopping $65 apiece; they closed at $62, for a valuation of nearly $16 billion. Pinterest, meanwhile, priced at $19 per share, achieving a $10.1 billion initial market cap. Its stock opened Thursday at $23.75 and closed at $24.40, a more modest but still significant bump.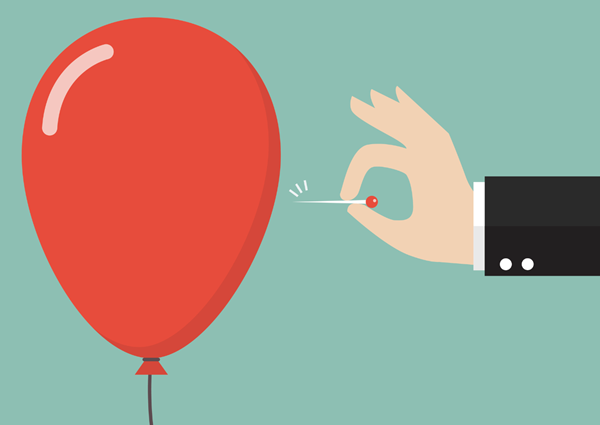 On some fronts, the stories are similar. On others, not so much. Considering Pinterest was last valued by VCs at $12.3 billion, some backers might be happier than others, depending on when they bought in. But for Zoom, which had a most-recent private valuation of $1 billion, the offering would seem to be an unabashed success.
That's certainly the case for Sequoia, which owns 26.8 million post-IPO shares in Zoom, according to an SEC filing. The worth of those shares at Thursday's opening price: more than $1.7 billion. At Pinterest, the biggest VC backer is Bessemer Venture Partners, whose 13.1% stake opened Thursday trading with a worth of $1.4 billion.
Not a bad day at the office.
Those firms certainly don't need my advice when it comes to picking startup targets. But if anybody wanted it, here's a tip: Invest in company with a name that ends in "-oom."
We've already covered Zoom's success. We've written before about Boom, a supersonic air travel startup valued at $850 million. There's also Vroom, the operator of a used-car marketplace that raised $146 million in VC at a $796 million valuation in December. If I can cheat just a little bit, last summer brought an IPO for former unicorn Bloom Energy, valuing the cleantech business at an estimated $1.6 billion. Noom is a healthcare coaching startup that raised an estimated $16 million Series D last year at a $91 million valuation.
I can keep going, with some minor spelling modifications. Plume is a VC-backed manufacturer of wifi products. Flume is a VC-backed maker of leak detection products. We're going a bit into the past here, but a money-transfer startup called Xoom went public in 2013 after raising several significant rounds of VC.
The point being … I'm not sure I have a point. But that's interesting, at least!
2. Corporatization
Almost exactly a year after fellow publicly traded PE giant KKR said it was going to make the leap, Blackstone unveiled this week plans to officially convert itself from a partnership to a corporation, capitalizing on a still new-ish tax law in an effort to make its stock more attractive. The announcement came one day after reports emerged that Blackstone is seeking to sell a piece of the Las Vegas Strip, aiming to unload The Cosmopolitan for $4 billion or more.
3. More money
A trio of major startups raised new piles of cash this week, mere months after doing the same thing. Ambitious Chinese coffee startup Luckin Coffee reportedly banked $150 million from BlackRock and other investors at a $2.9 billion valuation, after raising $200 million in December. Telehealth company Ro (fka Roman) brought in $85 million at a $500 million valuation this week, after an $88 million Series A in September. And battery specialist Sila Nanotechnologies inked a $170 million Series E this week at a $990 million valuation, barely eight months after raising $70 million.
4. Green M&A
In the world of garbage, Waste Management agreed this week to buy Advanced Disposal Services for about $2.9 billion, combining two major US players in the solid waste space. In the world of marijuana, emerging Canadian power Canopy Growth announced plans to acquire cannabis competitor Acreage Holdings for $3.4 billion—not now, not next quarter, but if and when marijuana is legalized in the US.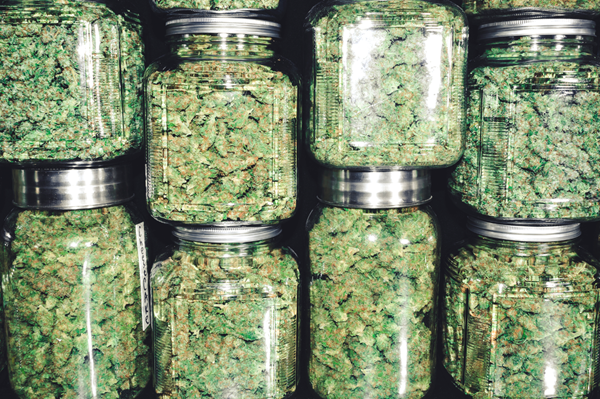 5. Airbnb's next step
Early in the week, the $31 billion hospitality giant finalized its previously announced acquisition of hotel-booking provider HotelTonight, reportedly for well over $400 million. And in another deal indicating the all-encompassing scope of the company's ambitions, Airbnb on Wednesday led a $160 million debt-and-equity investment in Lyric, a startup that operates like something of a hybrid of Airbnb and WeWork. The deal is one that could improve regulators' opinions of the company.
6. KKR alums
It was a big week for private equity investors who cut their teeth with the original barbarian at the gate. Led by former KKR executive David Liu, DCP Capital raised a total of $2.5 billion for two new funds that will focus on China. And Navab Capital Partners—led by Alexander Navab, the former Americas PE head at KKR—officially launched this week, with reported plans to raise a massive $3 billion debut.
7. Uber everywhere
What, you thought the most valuable VC-backed company in America was going to let a couple of other unicorn IPOs push it entirely out of the spotlight? This week's Uber drama came in the form of reports that the firm's self-driving car unit could soon be valued at $7.25 billion, part of a proposed $1 billion investment from the likes of SoftBank and Toyota Motor.
8. New media
For a few weeks there last year, everyone was convinced HQ Trivia was the game of the future. The daily trivia app drew tens of thousands of users and raised millions in VC, hitting a $100 million valuation last March. But this week, TechCrunch reported the company is burning through money and dealing with an employee mutiny. A different digital media brand had a much better week: AT&T sold off its remaining 10% stake in Hulu in a move that valued the streaming service at $15 billion.
9. J'accuse!
A pair of middle-market PE firms found themselves more concerned this week with lawsuits than any potential dealmaking. Translation company TransPerfect filed a suit against rival Lionbridge Technologies and HIG Capital, Lionbridge's primary backer, accusing the company and the firm of purloining trade secrets. And the saga between Kainos Capital and co-founder Sarah Bradley continued, with Bradley reportedly pushing back this week against allegations lodged against her by Kainos in a countersuit last month.