Big Things
9 big things: The end of the beginning at Google
December 8, 2019
It's been a perilous year to be a CEO.
Through the end of October, more than 1,300 chief executives had left their positions for one reason or another, according to data from Challenger, Gray & Christmas, a firm that tracks C-suite turnover. That's the most CEO exits in the first 10 months of any year since at least 2002. And it includes the leaders of many major companies, including McDonald's, eBay, Kraft Heinz, Juul Labs and Under Armour. Adam Neumann and WeWork probably deserve their own sentence—frankly, they deserve
their own book
—so here that is.
This week, another departure shook up the corporate world. Two departures, actually, even if only one of them was officially a CEO. And they might be the biggest exits of the bunch.
More than two decades after founding the internet-conquering colossus, Larry Page and Sergey Brin are stepping down from their day-to-day roles at the parent company of Google. And that's one of 9 things you need to know from the past week: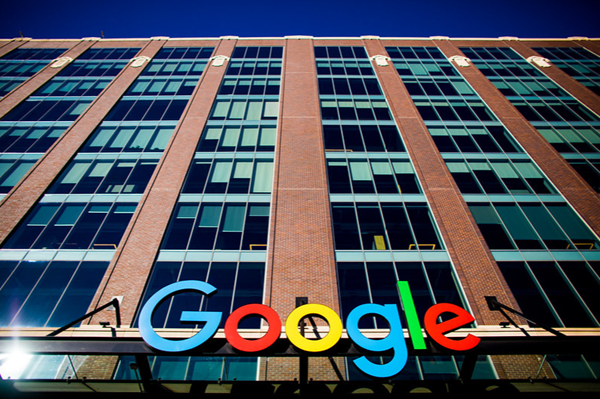 1. Founder farewells
Page and Brin founded Google in 1998 and took it public in 2004. Over the next decade, they transformed their search-engine startup into the most powerful entity on the internet and one of the five most valuable companies in the world. The pair became filthy rich in the process, and the combination of their success and their wealth put them in the truly rare position of being able to do whatever their hearts desired.
As it turned out, they desired to start working on new moonshot products that had nothing to do with internet searches. In 2015, Page and Brin announced the creation of Alphabet, a new holding company for Google that would also operate a series of other offshoots, including Nest and its smart-home products, Verily and its life-sciences research, and the self-driving car project that would later be known as Waymo. They installed Sundar Pichai as the new CEO of Google, where he'd use the company's established advertising empire to bring in the vast majority of Alphabet's immense profits—handle the boring business stuff, in other words—while Page and Brin continued to play in their sandbox of futurism.
Now, Page and Brin are taking another step back from the business they built. In an open letter published Tuesday, the two announced that Page will give up his duties as Alphabet CEO and Brin has resigned his role as president, with Pichai now operating as CEO of both Google and Alphabet. The move might not have been a total stunner, but it still marks the clear end of an era. At Google, one of the defining companies of the internet age, the time of the founders is over.
In some ways, it's just the latest example of Google's shift from plucky, feel-good startup into imposing corporate behemoth. In November 2018, thousands of Google employees walked off the job to protest the company's handling of workplace sexual harassment, the fallout of which has continued in 2019. More recently, Google sparked a firestorm by reportedly firing four workers who'd helped organize protests related to unionization and other efforts. A few weeks ago, the company confirmed to media that it was ending its weekly all-hands meetings, which had long been lauded as a key part of company culture. Worried about monopolization, politicians have begun to call for Google to be broken up.
It was tough to miss the symbolism last year when the company chose to remove the phrase "don't be evil" from the beginning of its code of conduct.
That's not to say Google is evil (although there are certainly some who would say such a thing). It's just that now, the company is being forced to deal with the sorts of very difficult issues that can crop up at an enormous conglomerate that plays a huge role in tech, commerce, entertainment, navigation and several other arenas. Google has long been a part of the rough-and-tumble world of big business, and that means big-business problems. Customers still love its products, which goes a long way. But sunshine and rainbows are no longer the only décor at company headquarters.
In other words, I can see how for Page and Brin—each of whom is currently 46 years old with a net worth of more than $50 billion—it might seem like a pretty nice time to ride into the sunset.
2. New records
After many stops, starts and at least one act of war, Saudi Aramco has finally priced its IPO, revealing plans to offer 3 billion shares for 32 riyals (about $8.53) apiece, figures that would result in the state-owned oil giant raising $25.6 billion and attaining a valuation of $1.7 trillion. That would be the biggest IPO ever, and it would make Aramco the most valuable publicly traded company on Earth. In private equity, meanwhile, Dyal Capital Partners closed its latest vehicle with more than $9 billion in commitments, making it
the biggest GP stakes fund
ever raised.
3. Peloton problems
If you've spent any time online in the past week, you're probably familiar with
Peloton's latest commercial
, a 30-second spot released in late November that prompted an endless stream of outrage, criticism and mockery. In the days after the ad went viral, the stationary cycling company lost more than $1 billion from its market cap, although its share price had begun to rebound by Friday. The loss in value is bad, I suppose, but it might prove temporary. And while the response surely wasn't what Peloton had hoped for, there are worse things than having the whole internet talk about your brand for days on end.
4. Postmates problems
The cause for concern might be more lasting at Postmates, the food-delivery startup with a reported $2.4 billion valuation that's long been rumored to be on the brink of an IPO. This week, CNBC reported that Postmates is laying off "at least several dozen" of its thousand-plus employees and closing its office in Mexico City to focus on its US operations. As VCs spooked by WeWork continue to reassess their stances on profitability, companies in the cutthroat delivery space may have to make some difficult decisions.
5. The learning curve
It was a busy week in edtech. Duolingo, the developer of a popular language-learning app, announced $30 million in new funding led by Capital G at a $1.5 billion valuation. In private equity, Thoma Bravo agreed to pay $2 billion for Instructure, the company behind Canvas, a learning management system used by schools. And Transom Capital purchased Scantron, the creator of those colorful fill-in-the-bubble sheets that have long been a classroom staple.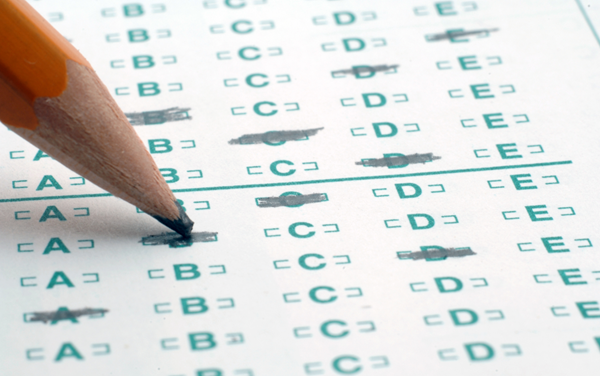 6. Boardroom business
Three major PE firms announced significant executive changes this week. Silver Lake said that Egon Durban and Greg Mondre will take over as co-CEOs, with Joe Osnoss becoming the firm's newest managing partner. The move came just days after Silver Lake invested in the
Manchester City soccer team
. KKR, meanwhile, revealed that Robert Lewin will take over CFO duties next month from Bill Janetschek, who's set to retire. And HIG Capital named Rick Rosen and Brian Schwartz—who have spent a combined 46 years at the firm—as its first co-presidents.
7. Building blocks
Mike Cagney may be best known as the founder of SoFi. But these days, he's more concerned with Figure, his new blockchain-based consumer lending startup that closed a $103 million round this week at a $1.2 billion valuation. Moving from the blockchain to literal blocks, the family behind Lego agreed this week to increase its minority stake in Armacell, which makes insulation products used in the International Space Station. PAI Partners took majority control of the company from Blackstone in the deal, which was worth a reported €1.4 billion (about $1.6 billion).
8. Growth prospects
Sequoia this week revealed about $3.3 billion in new fund commitments across a trio of strategies: nearly $1 billion for its eighth US growth fund, about $1.8 billion for its fifth China growth fund and just shy of $550 million for its seventh China VC fund, according to SEC filings. Another Silicon Valley powerhouse had overseas fundraising news, too, as Accel closed its latest India-focused fund on $550 million.
9. Music to their ears
VCs are enamored with Chime and its digital banking services. This week, the fintech business hauled in $500 million in Series E funding, taking its valuation to $5.8 billion—up from a $1.3 billion valuation just nine months ago. It was also a lucrative week for another musically named startup, as revenue intelligence specialist Gong collected $65 million in a Series C led by Sequoia.