It's been almost two years since WeWork co-founder Adam Neumann gave what's become one of the defining quotes of this unicorn-fueled era of venture capital: "No one is investing in a co-working company worth $20 billion," he
told Forbes
, referring to the company's valuation at the time. "That doesn't exist. Our valuation and size today are much more based on energy and spirituality than it is on a multiple of revenue."
Yeah. To some, the statement might have set off alarm bells; to Masayoshi Son and SoftBank, it was like a blinking red light reading "please invest in me." Thanks in no small part to SoftBank's recent largesse, WeWork is now valued at $47 billion, with plans for a long-awaited IPO in the coming months.
How will opinions about that IPO change if, say, it came to light that Neumann had spent the past several years unloading hundreds of millions of dollars of WeWork stock? We're about to find out. A bit of a bombshell from The Wall Street Journal has linked Neumann to what could be an unprecedented instance of a founder selling off pre-IPO stock—which is one of nine things you need to know from the past week: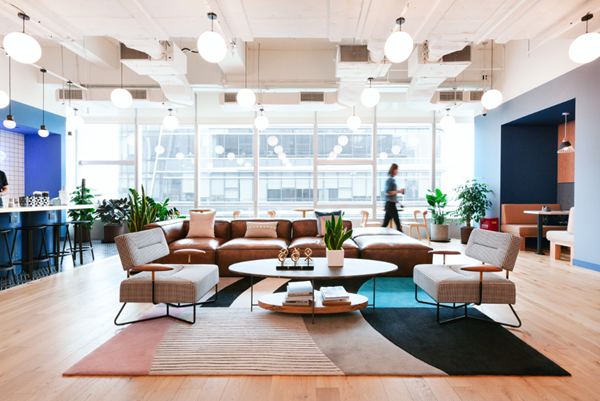 1. WeWorkplace drama
In total, Neumann has cashed out more than $700 million from WeWork dating back to 2014 by selling some shares and also borrowing against his remaining stake, according to
the WSJ report
. Axios reported that $300 million was in direct sales and another $400 million in loans. Neumann is said to still be the company's largest shareholder, and he used the loans he took out in part to exercise stock options early and buy more WeWork shares—two facts that may assuage some concerns. But probably not all of them.
A founder selling off such a large portion of his stock before an IPO would generally be considered a bad thing. It's largely a matter of aligning incentives, a corollary to the skin in the game that LPs often require from their GPs. Investors typically feel better about a CEO's motivation to increase a company's stock price if that CEO owns a large amount of said stock. You make money, I make money, all's well.
WeWork's announcement earlier this year that it had confidentially filed for an IPO in late December adds another layer to things. If Neumann is cashing out to the tune of hundreds of millions of dollars now, before the IPO, it would stand to reason that he might be skeptical that the value of the shares he's selling is going to go up once the offering does occur. To an outside observer, it certainly doesn't appear to be a vote of confidence in the planned listing. Is Neumann losing faith in the power of community-adjusted EBITDA?
I enjoyed that the WSJ story from this week used the same lead photograph as a recent
must-read profile
of Neumann from New York magazine, which tells the story of the founder's rise to prominence, his penchant for a party-friendly workplace and his "megalomaniacal ambition." That seems to have made WeWork a perfect fit for the aforementioned SoftBank and founder Masayoshi Son. Son is famous for telling prospective investees that they need to think bigger. With Neumann and WeWork's stated desire to build a $100 billion business, Son seems to have found the perfect target.
But Neumann's cashing out is the second bit of eyebrow-raising news to emerge about his dealings with WeWork so far in 2019. In January, the WSJ revealed that Neumann owns a significant amount of real estate that he
then leases back to WeWork
, creating a bit of an interesting dynamic of incentives.
The point being, we'll be keeping a close eye on WeWork's IPO whenever it does occur—an analyst day for investment banks is scheduled for July 31, per Reuters. As if being the most valuable VC-backed company in the US wasn't enough.
2. Happy trails
In the latest example of private equity firms preparing themselves for the next generation, Joseph Landy has reportedly decided to step down as co-CEO at Warburg Pincus, a role he's held for nearly 20 years, leaving Charles Kaye as the sole leader of the versatile investor. In another headline-grabbing personnel move in PE this week, Charlesbank Capital Partners announced that former GE chief executive John Flannery will begin working with the firm as an advisory director, a role that will include evaluating potential deals.
3. Auto valuations
Dominant Chinese ridehailing company Didi Chuxing is back on the fundraising trail, seeking some $2 billion at a valuation of $62 billion, according to recent reports. On a smaller scale, a new car-sharing unicorn was born this week, as a San Francisco-based company called Turo peeled out with $250 million in new funding at
an estimated $1 billion valuation
.
4. Diamond dust
One of the coolest companies in recent memory raised a $10 million Series A this week: Dust Identity, a startup using microscopic bits of diamond to uniquely identify and track items in supply chains—technology it claims is both much cheaper and much less intrusive than other options like RFID tags. The funding drew together huge names like Kleiner Perkins, Airbus Ventures and Lockheed Martin Ventures, the latter two of which are likely interested in using Dust Identity's tech to ensure the integrity of aerospace components.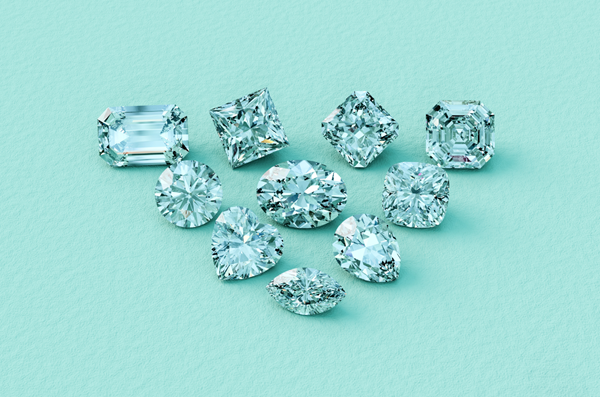 5. Blackstone's avalanche of cash
You'd think a $25 billion buyout fund would be enough. But despite being in the midst of raising what may ultimately be the biggest PE vehicle in history, Blackstone is staying busy this year with other enormous funds, too. Just this week—the same week it released a ho-hum earnings report for 2Q—the firm closed the "inaugural fundraising phase" of its massive new infrastructure fund on $14 billion, and Blackstone's Strategic Partners unit closed a new secondaries vehicle on $11.1 billion.
6. IPO roundup
CloudMinds, a Chinese company building robots for warehouses, filed for an IPO in the US this week, with initial plans to raise $500 million. DouYu International, another startup from China that's somewhat analogous to Twitch, completed a US IPO of its own this week, raising $775 million to support its live-streaming platform. And the Bay Area's Livongo Health set the terms for its IPO, a listing that could value the creator of a platform for managing chronic health conditions at some $2 billion.
7. Smoking and drinking
Two of the most notable M&A deals of the past week were related to vice. Curaleaf agreed to acquire Grassroots, a fellow US cannabis cultivator and operator of dispensaries, in a move valued at about $875 million. And brewing giant Anheuser-Busch InBev agreed to sell its Australian business to Japanese competitor Asahi for a reported A$16 billion (about $11.3 billion), opting to unload the unit to help pay down debt instead of executing initial plans to take it public along with the rest of AB InBev's Asia-Pacific unit.
8. German tech
German mobile banking startup N26 announced $170 million in new funding for its Series D this week, taking the round's total to $470 million and valuing the business at a reported $3.5 billion. Peter Thiel's Valar Ventures and China's Tencent were among the investors. Another German company raised a major recent round of its own, as FlixMobility brought in €500 million (about $561 million) for its Uber-like network of intercity buses.
9. Karma
Bill Ackman is used to being the one sending the letters. But this week, the shoe was on the other foot for the leader of activist hedge fund Pershing Square, as fellow activist investor Asset Value Investors published an open letter expressing its opposition to the publicly traded fund's plans to issue $400 million in long-term debt. AVI holds a 3% stake in Pershing Square.