9 politicians who went from public servant to private equity
May 12, 2016
Private equity firms are always on the lookout for an edge—some way to find new sources of value and separate themselves from their peers. Hiring men (and it's pretty much always men) with political connections is one way to do it. Whether for networking, lobbying or expertise, former politicians can provide fertile recruiting ground.
For the politicians, meanwhile, a position high on the masthead at a PE firm means the ability to stay connected to the corridors of power when a career in public service comes to a close. It gives professional schmoozers and glad-handers reasons to continue working rooms, raising funds and using their connections, all while cashing the sort of outsized checks that tend not to accompany elected office.
The pipeline from the frontlines of Washington into private equity flows freely. Here are nine of the biggest names in the U.S. who've gone from politics to PE: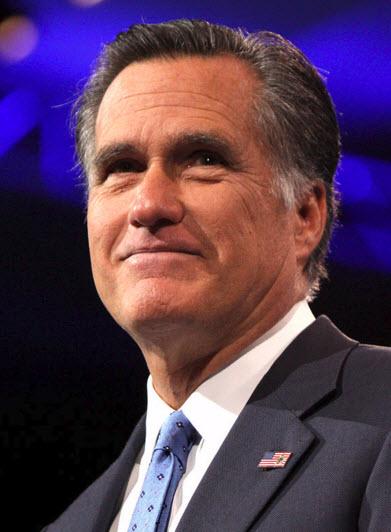 Mitt Romney, executive partner group chairman at Solamere Capital
No politician is more closely associated with the private equity industry than Romney, a co-founder of Bain Capital, the former governor of Massachusetts and the 2012 Republican presidential nominee. During that campaign, his PE ties often turned Romney into a punching bag for his fellow candidates, who painted Romney as a corporate raider. Undeterred, Romney got back into the business after an end to his career in politics (at least for now), joining Solamere. His son Tagg is one of the firm's three co-founders and managing partners.
Newt Gingrich, JAM Capital Partners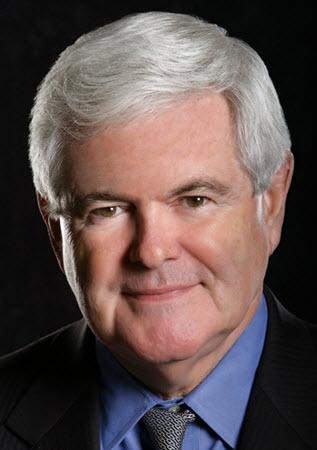 Once the Speaker of the U.S. House of Representatives and, for a brief moment, the frontrunner for the Republican presidential nomination in 2012, Gingrich recently signed on to help raise a new $100 million fund at Georgia-based JAM Capital Partners. Firm founder John McCallum worked as a legislative aide to Gingrich during the 1990s. Gingrich previously served on the advisory board of Forstmann Little during an earlier foray into PE—not exactly the résumé you'd expect from the man who decried Romney's connections to an "exploitive" industry during the 2012 campaign.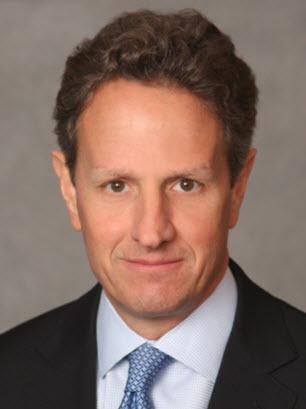 Timothy F. Geithner, president of Warburg Pincus
One of the most powerful men at a firm with more than $40 billion in PE assets under management, Geithner focuses on big-picture topics including firm strategy, funding structure and investor relations. Before joining Warburg Pincus, Geithner was CEO of the Federal Reserve Bank of New York and, from 2009 to 2013, served as U.S. Secretary of the Treasury. He played a major role in allocating $350 billion in funds from the Troubled Asset Relief Program.
Dan Quayle, chairman of Global Investments at Cerberus Capital M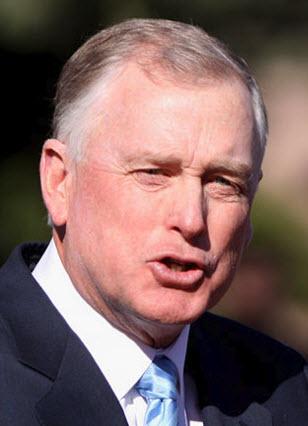 anagement
Quayle formerly served in both the House and the Senate, but he's best known as the nation's vice president from 1989 to 1993 during George H.W. Bush's lone term in office—well, either that or for being on the receiving end of some all-time political shade. For the past 17 years, Quayle has been a member of the senior leadership at Cerberus.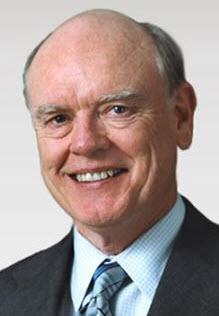 John W. Snow, chairman at Cerberus Capital Management
Quayle is joined at Cerberus by Snow, who served as Secretary of the Treasury for three years (2003 to 2006) during the George W. Bush administration. Outside of politics, Snow held multiple positions including president, CEO and chairman of CSX, a provider of rail transportation. The same year Snow was named Secretary of the Treasury, CSX sold off its CSX Lines division to The Carlyle Group.
Colin Powell, chairman of advisory board at Leeds Equity Part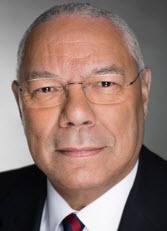 ners
After playing a key role in the U.S. invasions of Iraq and Afghanistan during his time as Secretary of State, Powell joined venture capital firm Kleiner Perkins Caufield & Byers as a part-time partner. He's since assumed an advisory role at Leeds Equity Partners, a firm with particularly strong political connections (see below) that focuses on investing in education, training, business services, and information services & software.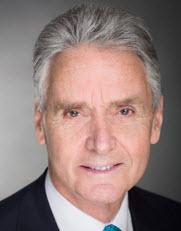 Gaston Caperton, vice-chairman of advisory board at Leeds Equity Partners
Joining Powell at Leeds is Caperton, who from 1988 to 1996 was the governor of West Virginia for two terms. He was known mostly for helping reform the state's education system, and Caperton later parlayed that experience into a job as president of College Board. As you might expect, he primarily advises Leeds on matters related to education.
Richard Riley, advisor at Leeds Equity Par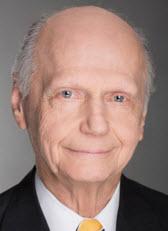 tners
Riley completes the trio at Leeds. He boasts a career in public service that dates back more than half a century, including stints in the South Carolina House of Representatives and the state's senate and about a decade as governor, ending in 1987. From 1993 to 2001, he was the Secretary of Education during the (first?) Clinton administration.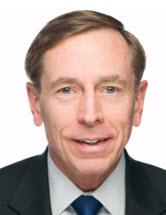 David Petraeus, chairman of the KKR Global Institute
Petraeus landed back on his feet after an ignominious end to his term as director of the CIA. At the KKR Global Institute, he oversees a thought-leadership platform focused on geopolitical, macro-economic and ESG issues. Before heading the CIA, Petraeus was among the most decorated soldiers in recent U.S. history, commanding coalition forces during the invasions of Afghanistan and Iraq at the start of the century.

VC bonus round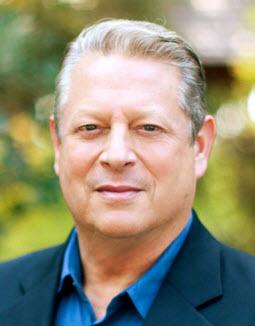 Al Gore, senior partner at Kleiner Perkins Caufield & Byers
Few elected officials have been more active in their post-political lives than the former vice president. In addition to his work as a champion for the environment, Gore is a board member at Apple, an advisor to Google, a senior partner at KPCB and a co-founder of Generation Investment Management, a sustainability-focused enterprise launched in 2004.

From PE to politics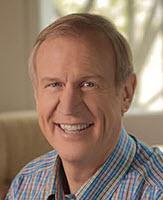 Bruce Rauner, former chairman at GTCR
Rather than leveraging political clout for a job in PE, Rauner followed the opposite path—much like Romney's initial leap from Bain to the governorship of Massachusetts. Rauner's rise was rapid. After founding GTCR in 1980 and working there for more than three decades, Rauner retired from the Chicago-based firm in 2012. Less than six months later, he'd formed a committee to explore the idea of running for governor of Illinois. One year after that, he won the state's Republican primary, and in November 2014 he was elected governor of the fifth most-populous state in the U.S.
The forerunners
A number of other high-profile politicians have dipped their toes into the PE pool at one time or another. Here's a rundown of the more notable names: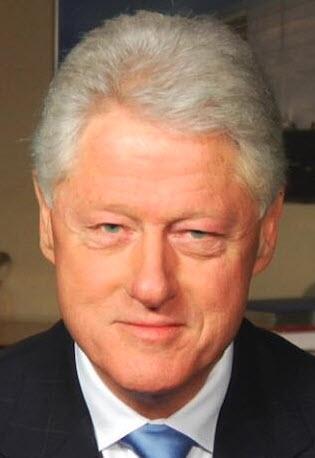 We'll start with two former presidents: both Bill Clinton (left) and George H.W. Bush went into PE after the ends of their terms, with Clinton serving as an advisor to Yucaipa Companies and the elder Bush filling the same role at The Carlyle Group. Other notables at Carlyle include former Secretary of Defense Frank Carlucci, who served as firm chairman from 1993 to 2002, and former SEC Chairman Arthur Levitt, who joined in 2001 as a senior advisor.
After leaving the Senate following two terms as Indiana governor, Evan Bayh joined A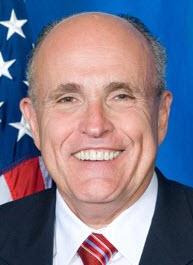 pollo Global Management for a stint as a senior advisor. Another former governor, William Weld of Massachusetts, lent his name to Leeds, Weld & Co. upon joining Leeds Equity Partners in 2000; he left the firm in 2005 and launched an ill-fated attempt to be elected governor of New York. The chairman of the board of advisors for a Leeds, Weld & Co. fund at one point during Weld's tenure: none other than Rudy Giuliani (right), the one-time mayor of New York City.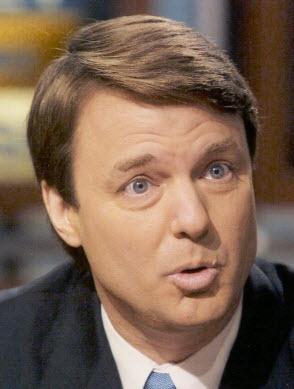 And while the names on this list tend to skew to the right, there are plenty of prominent Democrats who have lapped up PE's riches. That includes erstwhile senators and presidential candidates Joe Lieberman, who chaired the executive board at Victory Park Capital, and John Edwards (left), who worked as a senior advisor at Fortress Investment Group.
*Featured image courtesy Chris Devers via Wikimedia Commons