Day in the Life
A day in the life of a managing director at KKR
May 16, 2019
In this regular series, we're speaking to various players in the private equity and venture capital spaces—including startup founders, investors and noteworthy dealmakers—to see what daily life looks like for them.

This week, we talked to Vincent Letteri (pictured), managing director on KKR's TMT growth equity team.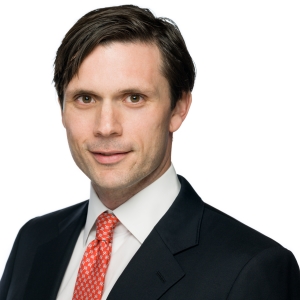 What does a typical day look like for you?
In my role there's no such thing as a typical day, and I think that's what keeps the job so exciting and fresh. The way I think about my time at work is that it falls into a couple of main areas. Number one is about finding new investment opportunities, two is around managing our current investments, three is developing our investment team and then four is general firm-related activities. Depending on timing, fundraising could also be a fifth activity that I could add to that.
I really think that I have the greatest job at KKR. I spend the majority of my time meeting incredible entrepreneurs who've spent their life, time and money trying to build something that they're passionate about and to change the world. It is incredibly inspiring. You can't help but come out of those meetings feeling motivated and optimistic about the world and some of the innovations we're going to see over the coming years.
What led you to your current role?
I joined KKR after graduating from Stanford Business School in 2007. Prior to Stanford, I spent a few years at McKinsey in Boston and a few years at
Nike
, where I led business development for Nike's largest ecommerce business, called Nike ID. I was at Stanford, in between my first and second year, when Steve Jobs gave his famous commencement speech about how you can only connect the dots going backwards. I think about that a lot when I think about my career and where I am today. I never set out to be one of the leaders of a growth equity team. But I had a bunch of experiences that at the time seemed disconnected and random that led me to where I am today.
During my second year of business school, I had offers to go back to Nike and McKinsey. I thought I would go down one of those routes until an executive at KKR reached out to me to see if I would be interested in learning more about a team called KKR Capstone, an operations team that works to create sustainable improvements in KKR's portfolio companies. I really enjoyed those conversations and got to know the group well. I knew what life would be like if I went back to Nike or McKinsey. I wasn't quite sure what life would be like at KKR. That really excited me, so I decided to join the firm.
I started on the operations team and, within two years, I had the opportunity to move to Asia, which was a transformative experience. I was one of the first Capstone employees in [the] Asia-Pacific and got to work with a lot of entrepreneurs and family-run businesses. When I came back to the US after around two years, I was offered the opportunity to help lead our day-to-day operations at
First Data
, one of KKR's largest investments. As part of that, I did a secondment at the company, helping to transform First Data from a commodity payment processor to a technology, data and information company.
After that, I thought about what I wanted to do next, about my favorite times here, and they were in Asia working with entrepreneurs and at First Data, helping to acquire technology companies. KKR was starting a dedicated growth equity business at the time, so I raised my hand and said, "hey I'd like to take a shot at being a part of that."
What is the most challenging part of your role?
I think by far the most challenging part of my role is finding great investments for our fund. We look at hundreds of companies for every one that we invest in, and there are lots of great companies out there, but there are any number of reasons why a specific company might not be the right fit for our fund. Finding a company that fits all of our criteria and having to say no to so many amazing entrepreneurs and teams along the way is the most challenging aspect of the job.
What is the most rewarding part of your role?
The opposite of what I just said! When you find a great team and a company that is the right fit for the fund and the firm, working with them to help scale that company over time is really an incredible thrill. Not all investments end up where you envisioned, but working with a company through its ups and downs and seeing them hit their stride is incredibly rewarding.
What is the most important part of your role?
I'd say that the most important thing that we do as investors is make choices around asset selection—which companies to invest in and which to pass on. At KKR, we have a lot of resources that we can utilize to help support a company we invest in, but no amount of resources and no amount of capital can rescue a poor investment decision. That's why we take our diligence work so seriously. We spend years getting to know entrepreneurs and management teams before we invest in them.
What advice would you give to others in the industry?
Don't be afraid to stretch yourself or put yourself into uncomfortable situations, whether that means taking on a role that may be bigger than something you've done before, moving to a new geography … etc. I think it's during those periods—where you're not sure if you can do the job—that you're forced to go through this rapid personal development. You mature and learn. Looking back on my career, I think those are the most exciting times.
Outside of work, what are your interests?
I have a wife, a son who is five and a daughter who is three who I spend most of my time outside of work with. I run 30 to 50 miles a week because I find running to be both cathartic and meditative. I do it early in the morning to get centered and focus on what I need to do for the day ahead. My wife and I, prior to having kids, were also really into rock climbing. Now that the kids are older, we've started taking them to the climbing gym and we hope to have them out on the rock soon.
How do you balance your personal and professional lives?
The balance definitely ebbs and flows. When I'm in intense diligence on a company, I'm over-weighted towards work. In between those times, I try to make sure that I'm spending time with family and friends. What I tell my team is that I don't think that you can ever really manage the peaks of the job—the really intense periods where your time is out of your control. So it's up to you to manage the valleys and make sure you're taking breaks and taking care of yourself during those lulls. There's never a point where I'm going to sit there and say there's no more work to do, so it's important to have that balance. Otherwise it can consume you.
If you were stranded on a desert island, what would you take with you?
If taking my family is not an option, then I'd at least take a picture of them. For entertainment, I would say my two favorite movies are either "Wall-E" or "Good Will Hunting" so I would probably take one of those. My favorite band is Radiohead so I might need to take the "OK Computer," album, which I think is one of the greatest albums made in the last couple of decades. For a book, I love "Crime and Punishment," but that may be boring on a desert island so I would instead take "Catch 22" because it combines great writing and humor. I'd also bring my favorite brand of chocolate and a bottle of red wine.
Featured image of Letteri courtesy of KKR
For more of our "A day in the life" series, click here