In this regular series, we're speaking to various players in the private equity and venture capital spaces—including startup founders, investors and noteworthy dealmakers—to see what daily life looks like for them.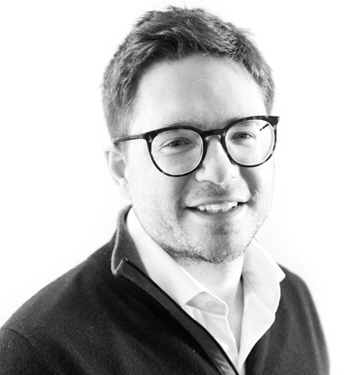 This week, we talked to Chris Smith (pictured), partner at Playfair Capital.
What does a typical day look like for you?
One of the joys of this job is that there aren't any typical days. Broadly, I split my time between sourcing deals, supporting existing portfolio companies and general management of my team. In terms of sourcing, deals can come from some surprising places. We cast the net pretty wide, so that includes attending events that are focused on our areas of interest, meeting other VCs and angel investors, and taking pitches with founders.
I also sit on the board of half a dozen portfolio companies and work with them in any way that's useful. Recently, that's included introducing new hires, leading a full rebrand strategy and making introductions to other investors. Wherever possible, I like to take the weight off the founders' shoulders and work on projects as if I were a member of their team. Alongside this, I spend a good amount of time with my team. We're in constant contact on
WhatsApp
, but I make sure that we have face-to-face meetings to discuss deals, share know-how and make sure we are aligned.
What led you to your current role?
Directly, an introduction from one of my angel investments (thanks, Ben!). I've had a pretty diverse background as a corporate lawyer, a startup founder in the telecom space, an operator at plan.com and
Vannin Capital
, and also an angel investor. When I combined all these things, I realized that what I enjoy doing most is supporting and helping companies grow, particularly in the first 12 to 24 months where things are very challenging and exciting. When I met the team at Playfair, it felt like a natural fit, and I think that my angel-investing background in particular aligned with the heritage and attitude of the fund.
What is the most challenging part of your role?
There are a few. You have to be mentally resilient to go through days, weeks and sometimes even months not finding a company that you can invest in. It helps to have a really supportive team around you and when you do find an investable company, it's a huge rush. But as a natural consequence of turning down 99% of the deals we see, you have to say no a lot, and that can feel like you're turning down someone's dream. We try to let people down gently, provide tips for the way forward. And one thing we try to convey is that just because the company is not suitable for funding, doesn't mean that it can't go on and be a good business.
What is the most rewarding part of your role?
The fact that I get to learn about new markets every day, find companies doing amazing things and join the founders on their journey. It's awesome, and I feel hugely privileged to be in this role. I also love to see the team at Playfair grow, taking on more responsibility and developing their own careers.
What is the most important part of your role?
I think being straight with founders. We do our best to be clear about our thinking throughout the process, so we don't lead people on or raise expectations. We probably over-communicate this to prevent any issues arising. More generally, of course, the ability to make yes or no decisions on investments.
What advice would you give to others in the industry?
I think in the VC industry, there's a temptation to let ego creep in. You spend most of your day hearing founders and other people who want your money telling you how smart you are. So I think working hard to stay humble and grounded is key in making our ecosystem a nicer place to be in. For founders, I think they just need to have a recognition before they approach a VC of what the numbers look like and make sure that they're prepared. First impressions count, and you generally only get one shot.
Outside of work, what are your interests?
I love traveling, mainly in search of food! On the list this year are Milan, the US (California, Nevada, Arizona) and Hong Kong. I've recently started doing yoga as well, thanks to my wife dragging me along to a class about 12 months ago, and enjoy watching all forms of rugby union.
How do you balance your professional and personal lives?
I've always believed that with any job, you get out what you put in, so I do tend to work hard. The key thing is knowing when to stop and when you do put down your laptop, being 100% focused on the other thing that you're doing. There's nothing worse than seeing people having dinner and someone is constantly checking their phone. I also try to get home for dinner most nights and try to work from home one day a week. I think generally it's about having an awareness of what is important in your life and what is urgent. For example, when I was a corporate lawyer, everything was urgent and that's just not reality. Yoga is also a really great way to have some time to yourself and clear your head.
If you were stranded on a desert island, what would you take with you?
I would take the complete works of Franz Kafka, which I started a year ago and at my current pace will probably only complete when I retire. For an album, I would take a CD I recently discovered when I was cleaning out my place on the Isle of Man which is just called '90s Greatest Hits' because you just can't really beat a '90s classic. For a film, I absolutely love 'The Business.' And I would probably take a barbecue to go with the desert-island vibe.
For more 'A day in the life' content, click here