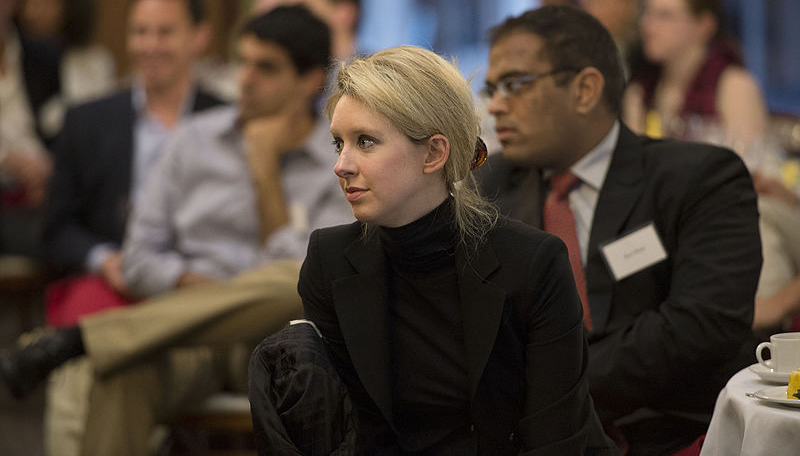 Earlier this week, reports emerged that
Theranos
had laid off most of its remaining employees, bringing its headcount down from around 125 to less than two dozen. Now, thanks to a letter
uncovered by BuzzFeed
, there's some insight as to why Theranos cut its workforce so drastically—and why the embattled blood-testing company, rocked by scandal after scandal over the last few years, even had employees left to lay off.
The letter from founder Elizabeth Holmes to Theranos shareholders confirms the layoffs—she says the company has provided notice to "all but a small group of employees" that their jobs will terminate in 60 days. It also acknowledges that her company is likely to go out of business as soon as this summer unless it raises more cash, as it's set to default on a loan agreement due to delays with a Zika virus blood test. Her last-ditch letter asks a group of existing stockholders to help the company hold onto what little it has left by providing an infusion of capital.
From $9 billion to nothing
Theranos, once a high-flying startup that reached a valuation of $9 billion at its peak, has experienced a long, slow crash starting with a 2015 investigation by The Wall Street Journal that revealed the company's claims that it could conduct comprehensive blood tests through a single prick were fraudulent. A string of lawsuits followed, including a few from investors and one from Walgreens, which had partnered with Theranos to operate blood-testing sites at some of its pharmacies. The legal action culminated last month when the SEC sued Theranos for "an elaborate, years-long fraud," alleging that the company's technology didn't work as advertised and it had essentially conned investors out of their money.
Even after all that, Theranos is still in business. In January 2017, after the company had been named in several lawsuits, it announced plans to lay off about 40% of its remaining workforce and rework its operations. At that time, the company said it would focus on developing its miniLab, a platform that would test for diseases such as Zika. The device was, understandably, met with skepticism.
Nearly a year later, in December 2017, Theranos secured $100 million in debt financing from Fortress Investment Group—but it came with conditions. While Fortress released $65 million immediately, the second tranche of $10 million was contingent on FDA approval for the Zika miniLab test. The company is not likely to receive the second tranche as "development of the Zika assay has taken longer than anticipated," per the shareholder letter.
"The most viable option that we have identified to forestall a near-term sale or a potential default under our credit agreement is further investment by one or more of you. In light of where we are, this is no easy ask," the letter says. "Of course, even with the new capital, the future of the company would remain uncertain."
Although Holmes expresses hope for the company in her note, from the outside, the future looks bleak. But Theranos still employs a small group of people. So what exactly are they working on?
Winding down the business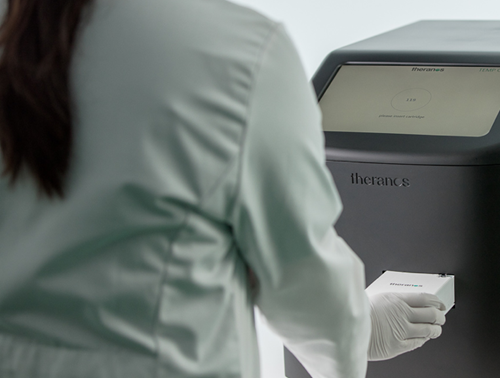 From the company's website, it appears the 125 employees that remained on staff before this week were still developing blood-testing technology, including the miniLab. But every device featured on the company's website comes with a disclaimer: "This technology has not been cleared or approved by the FDA and is not for sale in the United States."
Based on the shareholder letter, it seems Theranos' big hope was FDA approval for the Zika test, which would presumably test for the virus with a finger prick. "Achieving that milestone within the first half of 2018 was crucial to our business plan," the letter says.
The first half of the year isn't over, but Holmes seems to indicate the company is giving up on efforts to actually create a product. Its remaining workforce will be focused on wrapping up Theranos' operations—for good.
"After June 11, our remaining staff will consist primarily of financial, legal and administrative personnel alongside a core technical team, who will dedicate their efforts toward generating the maximum near-term return achievable for our shareholders, likely through a sale of the company or its assets," the letter reads.
Theranos has raised more than $1 billion from investors including DFJ, Cox Enterprises, Oracle co-founder Larry Ellison and Lucas Venture Group, the last of which went on to sue the company for making false and misleading claims about its product.
It seems unlikely any of its former investors will commit new capital to the disgraced company. According to the letter, Theranos has enough money to operate through July.
We've got more Theranos coverage.