Dormant for much of 2016, the market for PE-backed IPOs is experiencing a revival. Portfolio companies based in the US conducted 13 offerings during 1Q 2017, according to the PitchBook Platform, the highest quarterly figure in nearly two years—and a marked difference from the grand total of zero for 1Q 2016.

A similar (if less striking) trend has emerged for PE-backed IPOs across the globe. Now a Brazilian airline has joined the ranks, and an American broadband provider is planning a massive offering of its own.



First up, the airline: Azul (NYSE: AZUL), which has raised 2 billion reais (around $645 million) in a dual IPO in New York and São Paulo, according to Reuters. The company sold more than 85 million shares across the two exchanges, starting at a price of 21 reais per share in Brazil and $20.06 in the US. Weston Presidio owned an 8.9% pre-IPO stake in Azul, while TPG Growth held a 7.1% interest, per an SEC filing.

About 70% of the offering was sold in New York, says Reuters, with the rest staying in Brazil. And in a development that should only further encourage more private equity firms to take their investments public, investors showed their apparent approval, bumping Azul's stock up 7.2% in New York on its first trading day.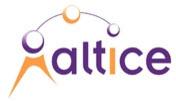 Planning an even larger IPO, though, is Altice USA, the American operations of French broadband behemoth Altice (AEX: ATC). The company has filed to go public on an unspecified exchange in the US, potentially raising more than $1 billion and establishing a valuation that could exceed $20 billion, according to The Wall Street Journal.

BC Partners and the Canada Pension Plan Investment Board are among Altice USA's backers and are set to retain about a 30% stake in the company upon the IPO's completion, per an SEC filing. The two private equity firms will sell between 5% and 10% of the company in the offering, according to the WSJ.

Operating across 21 states, Altice USA is a provider of broadband, television, telephone, Wi-Fi and other communications services for nearly 5 million customers. The larger Altice business claims more than 50 million clients, plus revenue of €23.5 billion and adjusted EBITDA of €8.9 billion for the 2016 fiscal year.
PitchBook subscribers can learn more about the global market for PE-backed IPOs right here.