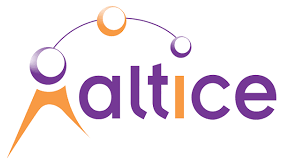 Telecoms giant Altice has raised its stake in French subsidiary SFR to 95% in a bid to squeeze out the company's other investors. Altice now plans to offer €34.50 each to acquire the rest of SFR's shares in a September squeeze-out. The announcement comes a day after a Reuters report that the deal-hungry Dutch business was mulling a takeover offer for Charter Communications in what would potentially be a $200 billion deal.
Since being founded in 2001 by Patrick Drahi, Altice has taken a different approach than most of its corporate peers. Its growth strategy involves using huge amounts of leverage to acquire companies and instigate changes to drive up synergistic savings.
For example: After completing its $17.7 billion acquisition of Cablevision in June 2016—which was financed with $14.5 billion of debt—Altice merged the company with existing subsidiary Suddenlink and rebranded the entity Altice USA.
Europe has grown used to these aggressive Altice moves. In 2014, the company acquired a controlling stake in SFR from Vivendi and merged it with its fellow French telecom provider Numericable, with Altice and Numericable together taking on more than €15 billion in debt. In 2015, Altice acquired Portugal Telecom in a similar manner, financing the deal with €5.7 billion of fresh credit.
Yet with the reported Charter bid, Altice would be stepping into previously unknown heights—and rivalries. The US cable company has also reportedly drawn takeover interest in recent months from SoftBank, the Japanese business giant that's busy deploying its
$93 billion Vision Fund
. Altice is reportedly working with banks to fund a takeover offer, but that could be tough for a company with nearly €52 billion in gross debt at the end of 2016.
Any deal for Charter would almost certainly need to contain a significant cash component. A deep-pocketed sovereign fund or a consortium of PE firms might be one source of equity. Such an idea wouldn't be new for Altice: The company partnered with the Canada Pension Plan Investment Board and BC Partners on its Cablevision deal, with those two co-investors taking a 30% stake in the company.
Want more info? PitchBook subscribers can check out Altice's investment history.