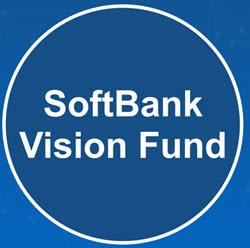 The SoftBank Vision Fund has been making headline after headline since plans for the massive vehicle were announced last October, mostly due to its sheer size: The fund held its first close on $93 billion in May and increased its size to nearly $98 billion in November. It could total up to $100 billion when all is said and done.
With an unprecedented amount of money to burn, we expect SoftBank to become one of the most active tech investors in the world over the next several years. The Japanese telecom giant and its founder, Masayoshi Son (below, right), have potential to shake up the entire VC space: With that much money, it can invest game-changing amounts in almost any company or industry. The fund is the largest VC or PE vehicle in history, dwarfing even the largest buyout funds, which sit in the $20 billion to $25 billion range.
Below, we've put together everything we know about the SoftBank Vision Fund. We'll update this page with developments and new investments.
General information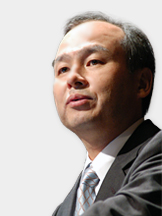 Reports initially described the Vision Fund as a VC vehicle, but it's officially classified as private equity.
SoftBank Vision Fund held its first close on $93 billion in May.
The fund's size had reached $98 billion by November.
Its final close is expected before the end of 2017, and it may total $100 billion.
The fund's investment period is five years from its final closing.
Its fund period is a minimum of 12 years from its final closing.
In October, Son reported that the fund had pulled in $3 billion worth of profit and earned a 22% return since it began investing in companies.
The Vision Fund reportedly has a traditional PE fund structure; managers will be compensated via management fees and carried interest.
There are potential conflicts of interest with some limited partners' investments in ridehailing companies (Saudi Arabia's sovereign wealth fund has invested in Uber and SoftBank has invested in Didi Chuxing, for instance), so the Vision Fund won't participate in deals for such startups, per Axios.
Focus of the fund
The fund will make investments that require at least $100 million in capital.
SoftBank said the fund "was created as a result of [SoftBank's] strongly held beliefs that the next stage of the Information Revolution is underway, and building the businesses that will make this possible will require unprecedented long-term investment."
The vehicle will focus on global tech companies, and SoftBank expects funds to be used across a wide range of industries: IoT, AI, robotics, mobile applications & computing, communications infrastucture & telecoms, computational biology & other data-driven business models, cloud technologies & software, consumer internet businesses, and financial technology.
In a December 2016 visit with US President Donald Trump, SoftBank CEO Masayoshi Son vowed that half the money (about $50 billion) would go to US companies and bring 50,000 jobs to the country.
At the annual SoftBank conference in July, Son outlined the strategy of the fund. A highlight from Bloomberg reporter Pavel Alpeyev's
coverage of the event
: "In the span of two and a half hours, Son painted a picture of the future where satellite networks cover every inch of the Earth and a trillion devices connected to the internet disgorge data into the cloud where it is analyzed by artificial intelligence."
Leadership
Masayoshi Son
: SoftBank founder, chairman & CEO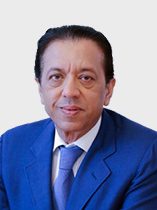 Rajeev Misra
(right): Head of SoftBank Vision Fund
Michael Ronen
: Founding partner
Colin Fan
: Managing director
Jeffrey Housenbold
: Senior investing member
Shu Nyatta
: Investor for SoftBank Investment Advisers; helps invest money for the fund
Justin Wilson
: Investor for SoftBank Vision Fund, operating partner at SoftBank
Backers of the fund
SoftBank
: $28 billion
Saudi Arabia's sovereign wealth fund
: around $45 billion
Abu Dhabi's national wealth fund
: around $15 billion
Apple
: $1 billion
Qualcomm
Foxconn Technology
Sharp (owned by Foxconn)

Larry Ellison's family office
SoftBank Vision Fund investments
The investments in this section have come directly from the Vision Fund.
March 2018
DoorDash
: Led a $535 million round in the food delivery company.
January 2018
Wag: Invested $300 million in the dog-walking app.

Katerra: Led an $865 million round in the construction tech startup.

Uber: Took a roughly 17.5% stake in the ridehailing company through a successful tender offer.

December 2017
Compass: Led a $450 million round in the real estate tech company.
October 2017
Mapbox: Led a $164 million round in the mapping and location platform.
September 2017
Slack: Led a $250 million round in the business messaging platform.

OYO: Led a $250 million round in the hospitality platform.
August 2017
WeWork: Invested a total of $4.4 billion in the coworking space provider, $3 billion of which will go directly into WeWork and $1.4 billion of which will go to three subsidiaries (WeWork China, WeWork Japan and WeWork Pacific). The funding is coming from the Vision Fund and from SoftBank itself.

Flipkart: Invested a reported $2.5 billion in the Indian ecommerce company, with media reports indicating part of the investment is primary and part is secondary

Roivant Sciences: Led a $1.1 billion funding for the healthcare company, which partners with large pharmaceutical companies, small biotech firms and academic institutions to help develop & commercialize drugs

Fanatics: Led a $1 billion investment in the online retailer, which is focused on licensed sports apparel and merchandise

Guardant Health: SoftBank led a $360 million funding for the biotech, which is developing a blood test meant to monitor cancer treatment, in May; the investment has been transferred to the Vision Fund

Nvidia: SoftBank took a $4 billion stake in the graphics chipmaker in May; the stake has been transferred to the Vision Fund
July 2017
Plenty
: Led a $200 million funding for the indoor farming startup
Brain Corp
: Led a $114 million Series C for the AI robotics company
March 2017
ARM
: Reports emerged that the Vision Fund is taking a 25% stake in ARM, the semiconductor company Softbank bought for $32 billion in 2016.
Other SoftBank investments
The investments below are a selection of those that have been made by SoftBank itself since the beginning of the year. Some are expected to eventually be offered to the Vision Fund.
December 2017
Lemonade: Led a $120 million Series C in the insurance platform provider.

Mirror AI: Participated in a funding round for the custom emoji app.

OneWeb: Invested an additional $500 million in the satellite internet provider, bringing its total investment to about $1.5 billion.
November 2017
Nexenta: Led a $20 million round for the software storage company.

October 2017
Petuum: Led a $93 million round in the machine learning infrastructure platform.

Ola: Participated in a $2 billion round for the ridehailing company.

August 2017
Altaeros
: Invested $7.5 million in the developer of autonomous aerostats.
Kabbage:
Invested $250 million in the online lender for small businesses.
July 2017
Grab
: Co-led a round that could total $2.5 billion in the Southeast Asian ridehailing company
Nauto
: Co-led a $159 million Series B for the maker of camera-equipped devices for vehicles
June 2017
Cybereason
: Invested $100 million in the cybersecurity firm
Boston Dynamics
: Agreed to acquire the robotics company from Alphabet
May 2017
Paytm
: Invested $1.4 billion in the digital payments provider
Improbable
: Led a $502 million Series B in the company, which allows users to build virtual and simulated worlds
April 2017
Didi Chuxing
: Invested $5 billion of a record $5.5 billion round in the Chinese ridehailing company.
March 2017
WeWork
: Invested $300 million in the coworking space provider. The initial funds came from SoftBank; the round is set to total up to $3 billion, with the remainder from the Vision Fund
OneWeb
: Invested $1.7 billion in OneWeb and its fellow satellite company Intelsat to support their merger (reports later emerged that SoftBank is letting the merger fall through)
February 2017
SoFi
: Participated in a $500 million funding for the online finance startup
Ola
: Participated in a $330 million round for the ridehailing company
For even more on SoftBank and in-depth analysis of the Vision Fund, check out our previous coverage.