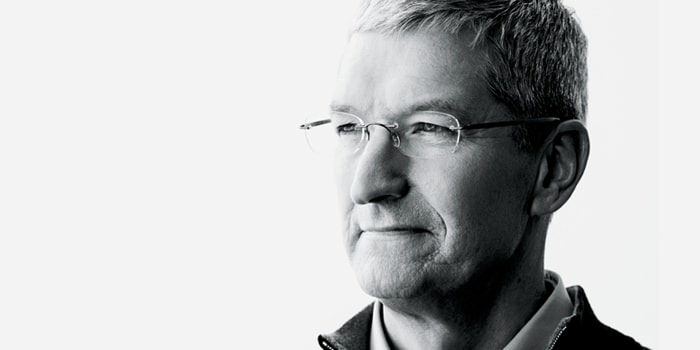 Apple
shares have been under pressure lately, dropping 6.6% from their one-year high on January 18 and returning to levels last seen in early November, as the hype surrounding the $999 iPhone X—with its bezel-less OLED screen, iconic "notch" and Face ID technology—fades into lost hope.
The Wall Street Journal reported earlier this week that people familiar with the company's production plans have slashed output for the three months ending March 31 by half, to 20 million handsets. Others familiar with the supply chain said Apple has cut component orders by 60%—a far cry from the frenzied scramble at the end of 2017 to satisfy initial demand amid supply constraints related to the manufacture of the tiny lenses that enable the face-unlocking system.
Deutsche Bank, in a
recent note to clients
, warned that the iPhone X is falling short of the expected "super cycle" of demand that greeted the iPhone 6. Why? Because of the high price and the increasingly incremental gains to the user experience:
"Over the 10 years since the first iPhone was introduced, the form factor for smartphones has not substantially changed. Early on, the iPhone saw more significant reductions in weight and thickness with each new iteration, as well as improvements in display, speed, battery life and memory. However, in recent years, these feature changes have been more modest and largely undetectable to most smartphone users, with the average consumer having a hard time distinguishing between an iPhone 6 and an iPhone 8.

"As a result, we believe smartphone buyers aren't as compelled to buy the latest phone when it comes out, because their current phone is generally about as good."
UBS analysts, for their part, cite survey data showing a modest decline in iPhone X buying interest since September, from 43% to 37%, while interest in the iPhone 8 models has increased from 30% to 39%.
If that wasn't enough, officials from the Department of Justice and the SEC are reportedly investigating the company over software updates that deliberately slowed older phones under the guise of preventing low-voltage shutdowns by old, depleted batteries.
All this noise comes ahead of the company's quarterly earnings report on Thursday after the market close. Analysts are looking for earnings of $3.84 per share on revenues of $87.4 billion, with iPhone sales up 1.5% from the year-ago period. Topics to watch include the company's recent launch of its HomePod voice-enabled smart speaker, China sales and whether the slow rollout of the iPhone X weighed on demand.
Investors will also be looking for clues as to how the company plans to spend its cash hoard, $246 billion of which it intends to repatriate paying a one-time tax of $38 billion in connection with the recently enacted tax reform law. This is part of Apple's $350 billion planned contribution to the US economy, of which $75 billion will be in taxes and capital expenditures, including the hiring of 20,000 new workers.
To buy, or not to buy?
With a war chest that big—some 90% of which Apple has kept overseas—there's no shortage of M&A targets that could get got. But let's look at one.
A note from Citi circulated in December pegged Apple's odds of picking up
Netflix
at 40%. Netflix, with a current market cap of roughly $120 billion, would likely command a steep premium given its impressive top-line growth rates and established position as the dominant player in streaming entertainment.
Assuming an arbitrary 25% valuation premium—some $30 billion, which is no mean sum—would peg the sticker price for Netflix at roughly $150 billion.
That headline-grabbing figure would vastly exceed the
$85.4 billion
that AT&T agreed to pay for Time Warner in 2016. It also sails comfortably past the
$66 billion asset sale price
reached late last year between
Disney
and
21st Century Fox
. Taken another way, Disney agreed to pay a handsome 11.9x multiple on fiscal 2018 EBITDA expectations for Fox's assets. Were Apple to pick up Netflix, the company could be looking at a multiple of 130x to 150x on Netflix's current EBITDA of just $1.09 billion.
That would be a complete 180-degree shift in Apple's M&A strategy to date. Which, in a word, has been miserly.
Since 2007,
Apple has completed 74 M&A transactions
, per the PitchBook Platform. Only one of those deals, the $3 billion bet on Beats Electronics in 2014, tops $500 million, much less $1 billion. In December, Apple struck a much more characteristic deal, agreeing to pick up
Shazam
for
$375 million
in a bid to drum up traffic to its budding services portfolio, which includes Apple Music, iTunes and the App Store, as well as subscription services like iCloud storage.
For the year-ago quarter, Apple booked $7.1 billion in top-line growth for its services, comfortably beating out rival Amazon's Web Services division. And it's a segment of Apple's business that the company wants to double by 2020, not least because it has proven a far more stable line than its signature hardware offerings.
More deals like Shazam are a surer way to do that, rather than splashing cash on a flashier target—even one as bright and shiny as Netflix.
Not a subscriber to our daily M&A newsletter? Sign up today!