Ashton Kutcher and Marc Benioff are betting on this fintech founder
March 16, 2018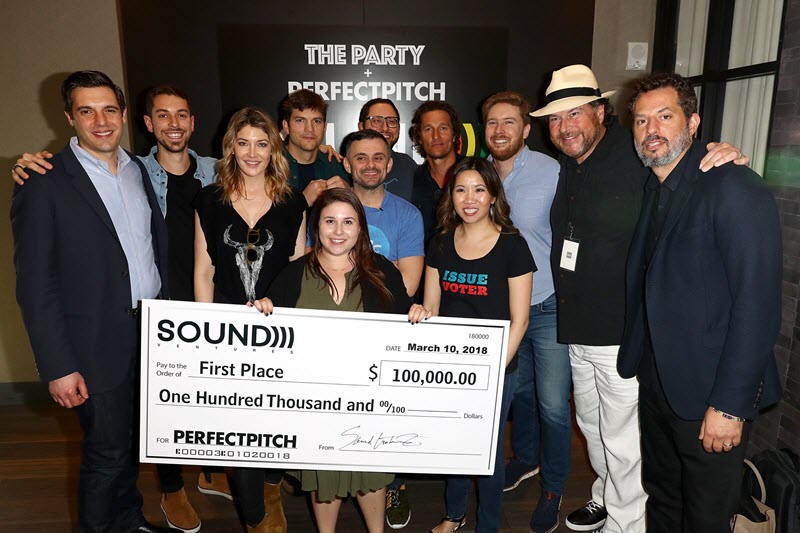 When Rebecca Liebman, the CEO and co-founder of
LearnLux
, entered a pitch competition at SXSW earlier this month, she thought her best-case scenario was winning $100,000 for her millennial-focused financial education startup.
She ended up with a $400,000 investment instead.
The PerfectPitch Competition was hosted by Sound Ventures, a venture capital firm run by Ashton Kutcher and media mogul Guy Oseary.
The pair—along with Matthew McConaughey, Salesforce CEO Marc Benioff, Gary Vaynerchuk of VaynerMedia and
StyleSeat
CEO and founder Melody McCloskey—judged five pre-selected finalists, including Liebman, who were each given two minutes to make the case for their companies. The winner was supposed to take home $100,000 from Sound Ventures. But Kutcher announced he was so impressed by LearnLux that he would double that investment.
"And then Marc Benioff said, 'I want to invest $200,000 personally as well because I also love this,'" Liebman told PitchBook. "It wasn't like every judge was supposed to give money, it wasn't 'Shark Tank.' That's why it's such a crazy thing."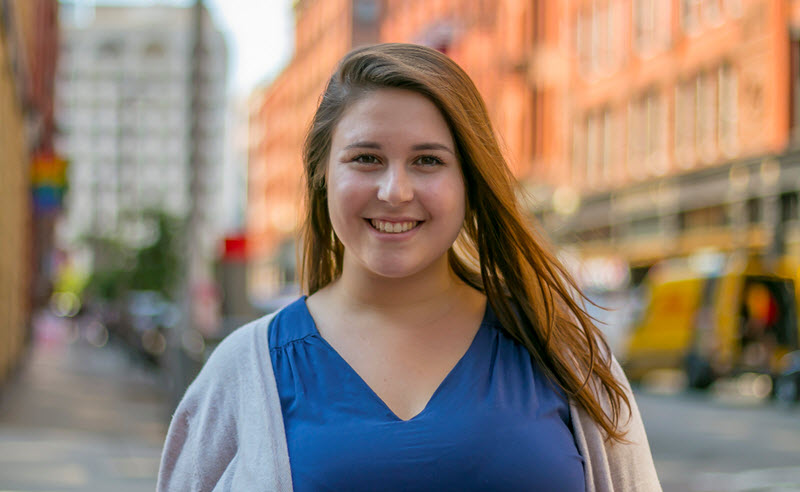 The group of investors is currently negotiating a term sheet with Liebman to co-lead an extension of the $400,000 investment. The Boston-based company is already backed by Dorm Room Fund and is a graduate of the accelerator MassChallenge.
Founded by Liebman and her brother Michael Liebman in 2015, LearnLux has 10 employees today. It provides millennials educational resources related to finance and helps them refinance student loans, build credit and more by connecting them with financial institutions like SoFi and First Republic Bank.
Liebman said personal finance isn't talked about enough among millennials, a generation whose financial perspectives have been defined by the recession, student loans and developments in tech that led to the birth of the gig economy, better known to millennials as the "side-hustle."
"Millennials make decisions so much differently than other generations," Liebman said. "People come to us to understand how to invest and how to get insurance because they don't have a full-time employer. ... If you have two part-time jobs and a side-hustle, how are you investing?"
Fintech startups, even those targeting millennials, aren't uncommon. So how was Liebman able to make such an impression on the star-studded panel? Rebecca boiled it down to practice and passion. She'd rehearsed and competed in previous pitch competitions; she'd fine-tuned her pitch and pitch strategy. Hear her explain one of her pre-pitch rituals in the video below:
"The way that I think about a pitch is, it's a story that resonates with someone [with] data to show how that story can happen to millions of people," she said.
And at the end of the day, she knew her fate wasn't in the hands of Ashton Kutcher.
"Pitch competitions aren't a be all, end all—they aren't amazing for every company," Liebman said. "We have a company that consumers really resonate well with, the judges get it and audiences get it."
Related reads: SXSW accelerator aims for diversity: 'I want us to be a global event'