Blockchain evangelists take center stage at TechCrunch Disrupt
September 18, 2017
View comment

(1)
This post is part of our ongoing coverage of the TechCrunch Disrupt conference.
SAN FRANCISCO―Key members of the growing cryptocurrency community took center stage Monday at TechCrunch Disrupt.
Throughout the day, Eyal Hertzog of the Bancor protocol, Dan Morehead of Pantera Capital, Jun Hasegawa of OmiseGO and Ethereum founder Vitalik Buterin all spoke about the growing capabilities of initial coin offerings (ICOs),
Ethereum
and the blockchain ecosystem.
The 23-year-old behind Ethereum
"There's the average person who's already heard of bitcoin and the average person who hasn't," said Buterin, the 23-year-old founder of Ethereum, amid a string of rapid-fire, jargon-filled sentences. His passion for the decentralized network, which he says he created due to frustrations with the popular game "World of Warcraft," was on full display during his 30-minute segment.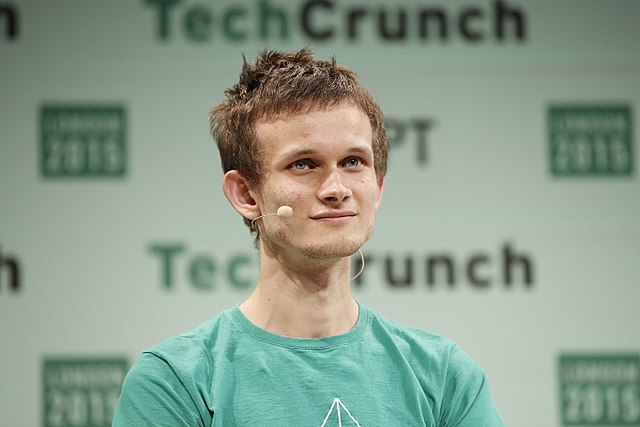 "I happily played 'World of Warcraft' during 2007-2010, but one day Blizzard removed the damage component from my beloved warlock's Siphon Life spell,"
he wrote on his blog
. "I cried myself to sleep, and on that day I realized what horrors centralized services can bring. I soon decided to quit."
While on stage, Buterin said the "World of Warcraft" story is a joke—sort of.
"There were so many applications that building a blockchain for each one was too much, so the whole idea around Ethereum was to build a general-purpose blockchain," he said.
Ethereum is a decentralized platform that runs smart contracts; the Ethereum blockchain is intended to host many diverse apps and exchange currency without a middleman.
'They are going to change the world'
During an ICO-focused panel, Morehead, crypto-evangelist and founder of blockchain investment firm Pantera Capital, was ready with several tweet-able quotes about the importance of digital currency, stating (appropriately, given the venue) that it will "disrupt" the venture capital industry.
"[ICOs are] totally democratizing access to financial investment," he said. "Entrepreneurs are going straight to the ultimate investor; you basically just need a smartphone. Three billion people on earth can be an Ethereum investor."
He also refuted the common assertion that bitcoin is a bubble, a claim that JPMorgan CEO Jamie Dimon embraced last week when
he called bitcoin a "fraud.
"
"I think you are going to see just an enormous explosion of projects out of it," Morehead said. He acknowledged that some will fail, but added, "The ones that are successful—they are going to change the world."
Crypto-critiques
While plenty of those taking the
TechCrunch
stage Monday had hearts in their eyes upon the mere mention of digital currency, not everyone at Disrupt has been bitten by the bitcoin bug.
Moxie Marlinspike, the founder of Open Whisper Systems, known best for its encrypted-messaging app Signal, had less-than-positive things to say about the crypto-craze.
"I think in most cases when people use the blockchain they could use a database instead," he said. "I don't think it necessarily justifies all the interest it receives."
He went on to compare ICOs to GoFundMe campaigns, a comparison that will likely lead many bitcoiners to Marlinspike's
Twitter
later today to passionately argue otherwise.
To be fair, even Buterin seemed to think ICOs are overhyped. During his segment, he said they had reached "peak hype," referencing
Paris Hilton's recent tweet promoting an ICO
and tweeted the following himself on Monday:
I'm actually sad that the main "blockchain panel" at #tcdisrupt is about ICOs. They are legitimate but currently quite overemphasized

— Vitalik Buterin (@VitalikButerin) September 18, 2017
Check out more of our TechCrunch Disrupt coverage here.