Bozoma Saint John and others discuss Uber, inclusivity at TechCrunch Disrupt
September 20, 2017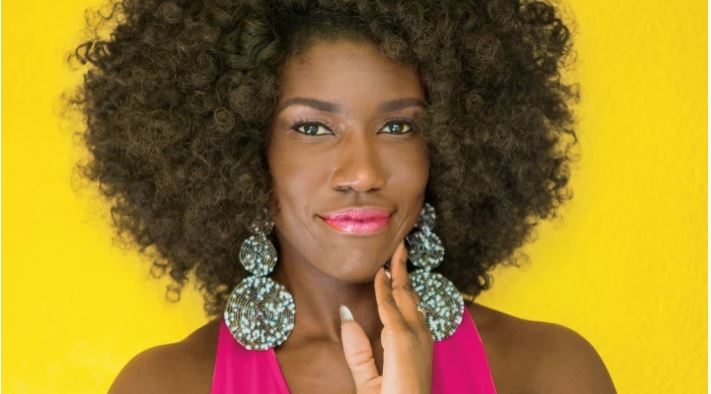 SAN FRANCISCO—Bozoma Saint John took to the TechCrunch Disrupt stage Wednesday to discuss arguably the most controversial company in Silicon Valley: Uber.
As its chief brand officer, Saint John is charged with one monumental task: Rewrite Uber's narrative. And she has her work cut out for her.
The former head of global consumer marketing at Apple Music joined Uber in June, right in the middle of a
very troubled year
. Her arrival coincided with Uber's firing more than 20 employees as part of an ongoing investigation into sexual harassment and workplace culture.
'I want us to keep working at it'
At Disrupt, Saint John didn't shy away from addressing one of Uber's most hot-button issues.
"No one is exempt from the challenges and issues of diversity and inclusion," she said. "What I want to do is create a more inclusive culture which would allow us to do our best work."
Despite moderator Megan Rose Dickey's request, Saint John declined to rate Uber's progress on a scale of one to 10, Instead, she simply said she isn't satisfied.
"I want us to keep working at it," she said. "I think these are all learning moments. ... Obviously there are so many people that are working on this brand that are doing the hard work every day. There is more good than bad, really, and sometimes things leak through."
Saint John was referencing the recent
Uber Eats snafu in India
, wherein promotional materials advocating men to let their wives "take a day off from the kitchen" in honor of wife appreciation day were pushed out by the food delivery service.
"I can't control everything ... but for me, the important thing was to figure out how to manage this brand," she said. "I'm trying to figure out how to tell a more balanced story."
Tech industry issues go beyond Uber
While ;Uber is perhaps one of the more notorious examples of negative workplace culture, it's far from the only one. A few hours before Saint John addressed Uber specifically, three prominent Silicon Valley women called on the tech industry as a whole to stop the sexism and racism within it.
"I do this crazy thing that is hiring people that aren't just white dudes," said Sarah Kunst, the founder and CEO of Proday. "It works really great—you guys should try it."
Kunst, who recently
came forward with sexual harassment allegations
against former head of 500 Startups Dave McClure, was joined by Kim Malone Scott of Candor and Hilary Gosher of Insight Venture Partners in a panel titled "Combating Sexism and Harassment."
"The takeaway from this summer is you know the tectonic plates have shifted," Gosher said. "Culture begins at the top. The CEO and the management team set the tenor for any organization's culture. Some of the boards, like Uber's, turned a blind eye for many months until things became really obvious."
She added: "If you're a man in a position of power, don't hit on a woman. It doesn't seem that complicated, but we need to have a zero-tolerance policy."