British airline collapses as acquirers wait in the wings
October 2, 2017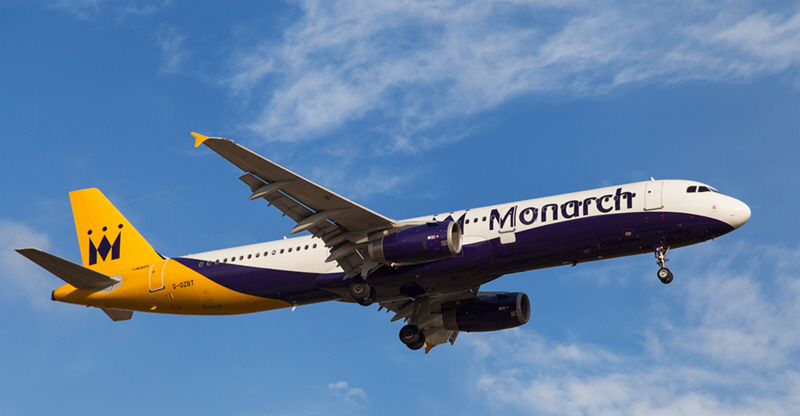 Monarch Airlines, a British flight operator backed by Greybull Capital, has entered administration.
The collapse has left around 110,000 passengers stranded overseas, with Monarch scrambling to arrange flights to bring them home. Monarch is the largest UK airline to enter administration; Greybull acquired the business in 2014 for around £125 million, before injecting a further £165 million into Monarch last year.
The news is the latest development in a turbulent year for the airline industry. Most recently, budget carrier Ryanair said a pilot shortage that led to the cancellation of up to 50 flights a day could cost the company up to €25 million. In August, Germany's Air Berlin filed for bankruptcy after a proposed investment from shareholder Etihad fell through. The bereft carrier is now being sold at auction by the government. Italy's Alitalia faces a similar fate.
As the turmoil continues, private capital's love affair with the skies looks set to fall. Globally, PE investments in the air industry are
on track for their lowest number
since 2010, according to the PitchBook Platform. By contrast,
M&A activity has remained relatively steady
compared with last year.
PE and M&A deals in the air industry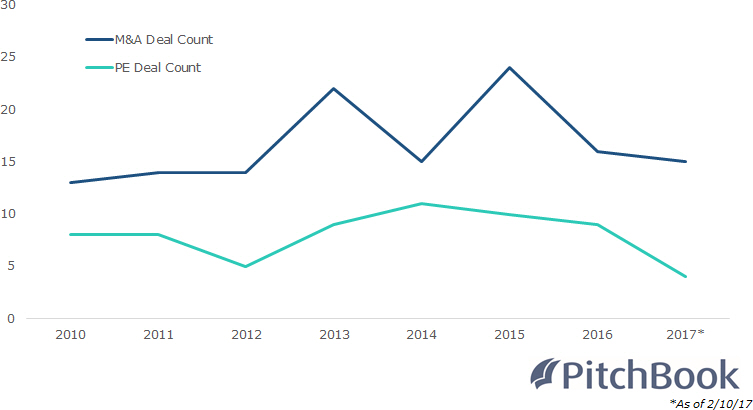 The divergence might seem to suggest that healthy airlines are looking to pick up the scraps of failed investments, yet a glance at the deals so far this year paints a more complex picture.
While it is true that some deals are borne of necessity, such as Flyeasy India's reported acquisition of failed airline Air Pegasus, as well as impending deals for Alitalia and Air Berlin. Yet innovation in the sector is also driving growth, as with Geely's purported takeover of flying car startup Terrafugia in July. And if private capital is ultimately taking a leave of absence from the air industry, corporate acquirers may be eager to pick up the cheap scraps alongside the new technologies.
Who is innovating in the air industry? Check out our profiles of three companies making flying cars.
Join the more than 1.5 million industry professionals who get our daily newsletter!