By the numbers: Redfin's $1.2B IPO
July 27, 2017

Redfin has priced its public offering at $15 per share, above its estimated price range of $12 to $14, and will raise nearly $138.5 million in the process. The offering values the online real estate brokerage at nearly $1.2 billion, up from the $813 million valuation it reached in 2014. This is the first time Redfin has been valued at more than $1 billion in its 15-year history.
The IPO has been a long time coming for the Seattle-based business, which was originally founded in 2002 and has operated under its current name since 2006. One way Redfin differentiates itself from other real estate tech companies—like Zillow, a Seattle neighbor that provides an online real estate database and went public in 2011—is by employing its own real estate agents.

But rather than marketing its agents, Redfin seems to be banking on the tech side of its business to make itself attractive to potential shareholders. Redfin calls itself a "technology-powered real estate broker" in its S-1 filing and indicates that it intends to continue investing significant resources in developing new tech. Headed by CEO Glenn Kelman (left), the company relied on its map-based software in its earlier years, and it's now developing several services powered by machine learning.
Read on for more details, including Redfin's VC funding history and the size of the stakes held by its current backers.
Key information
Redfin was founded in 2002 as Appliance Computing. In 2005, the company reincorporated; the next year, it changed its name to Redfin.
Shares are being sold on the NASDAQ under the symbol RDFN.
Shares are priced at $15 apiece, above Redfin's estimated range of $12 to $14.
9.23 million shares are for sale.
The company has raised $138.5 million from the IPO.
With the offering, Redfin is valued at nearly $1.2 billion.
This is the first IPO of the year for a company based in Washington state.
Funding and valuation timeline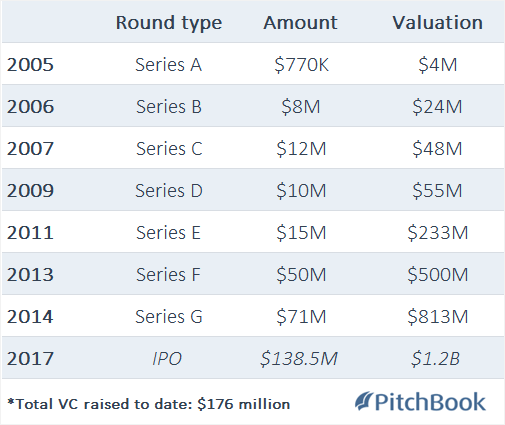 Redfin shareholders and percent of ownership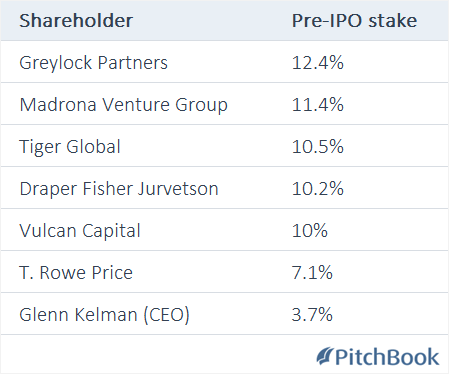 ​
Other pertinent numbers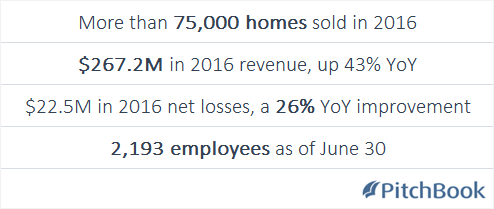 Related: Check out our previous featured IPO coverage.
Join the more than 1.5 million industry professionals who get our daily newsletter!