Deutsche Bank
, plagued by years of losses, boardroom battles and a money-laundering probe, is said to have begun tentative merger talks with its smaller peer
Commerzbank
.
The discussions are believed to be at a very early stage, but reports that Olaf Scholz, Germany's business-friendly finance minister, appears to be supportive of a tie-up have fueled speculation that a deal—rumored for years—may materialize.
A German national champion
Combining the two lenders would create one of Europe's largest banks with assets close to €2 trillion, and it would also be a big step toward creating a national champion that could rival its much larger US peers. Scholz also is said to believe that the merged entity would go a long way in serving investors and corporates who are wary of the hegemony of the American capital markets in light of increasing economic nationalism.
But a merger of this magnitude would be a huge undertaking. Deutsche, in particular, has a dismal history of acquiring and integrating rivals, perhaps best demonstrated by the on-again, off-again integration of
Postbank
, which it acquired at the height of the financial crisis in 2008. Adding to this is the fact that the various stakeholders—the German government, which holds around 15% of Commerzbank; the lenders' boards; common shareholders; and PE powerhouse Cerberus—are not all singing the same tune. German labor union Verdi expressed its opposition to the deal earlier this week, claiming that the combined group would not be a "national champion" but rather a potential target for a hostile foreign takeover, and that the deal would also put at least 10,000 jobs at risk.
A very special shareholder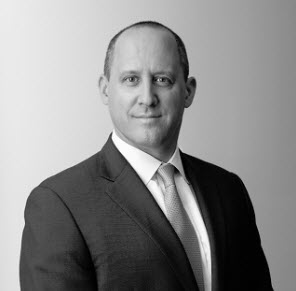 US private equity powerhouse
Cerberus
, which holds 3% of Deutsche's shares and more than 5% of Commerzbank, previously opposed a merger, questioning the economic sense of combining two struggling lenders. But, this view is not set in stone. German media reports suggest that Matthew Zames (pictured), who is spearheading the investor's efforts, is reviewing the firm's stance and could end up as kingmaker.
Cerberus acquired shares in both lenders in 2017, reportedly investing around €1.7 billion. The decline in each bank's shares since—DB has fallen around 50%, while Commerzbank has lost close to 40% since—is understood to have brought about a change of heart as the US firm seeks to recoup some of that money.
Zames, who joined from
JP Morgan
in 2018, may also be guided by his insights gathered by means of Cerberus' unusual three-pronged relationship with Deutsche; it is at once shareholder, paid advisor and customer. In January, the US banker met with German finance ministry officials to discuss both lenders' funding costs, their cash management and more drastic steps to break the downward spiral of the banks.
Pursuing a tie-up, however, may be an uphill battle since one of the questions on almost all shareholders' minds appears to remain unanswered: Does combining two troubled banks result in one good one?