China
What China's five-year plan could mean for venture capital's tech sectors
March 15, 2021
View comments

(2)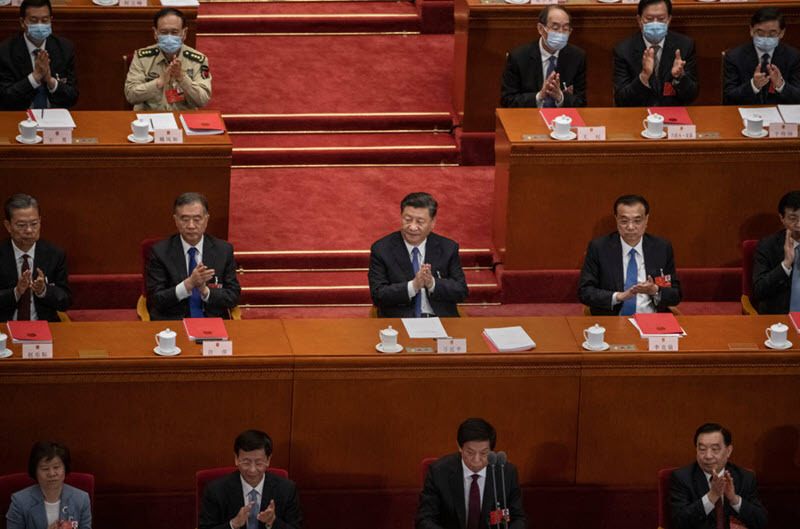 China recently unveiled its strategic economic vision for the next five years in a lengthy plan that could help shape the direction of high-tech industries laden with venture capital-backed startups.
The country's 14th five-year plan calls for increased investment in a number of emerging sectors, from cryptocurrencies to quantum computing. It also makes clear that the Chinese government wants to continue attracting foreign capital by loosening restrictions in certain industries and reforming its domestic stock exchanges.
For investors, the plan offers an indication of which industries are likely to be prioritized by public-private investment funds known as guidance funds. The total amount raised by such funds was 5.65 trillion yuan (about $873 billion) at the end of 2020, according to research group Zero2IPO.
"Chinese government money has an enormous role to play in funding emerging tech industries," said
Jordan Schneider
, a China tech policy analyst at Rhodium Group, a research provider.
For companies in these targeted industries, the benefits can also include cheaper loans, tax breaks and the legitimacy that comes with state backing, Schneider added.
The five-year plan calls for R&D spending to grow by 7% annually through 2025. It also sets a target to increase 5G access across the country to 56% during the period.
Clean technology continues to be a primary focus in the new plan, which prioritizes innovation in electric vehicles and alternative energy. As part of its goal to reach carbon neutrality by 2060, China wants 20% of its energy mix to come from non-fossil fuel sources within a decade.
The government listed a number of other areas as priorities, including artificial intelligence, quantum information, integrated circuits and gene technologies, as well as the exploration of space, the deep sea and polar regions.
The dollar amounts China has dedicated to its targeted industries in the past have been staggering. It prioritized semiconductors in the "Made in China 2025" plan, which led to the "Big Fund," a series of two funds to invest in semiconductor companies that reportedly oversee more than $50 billion in assets.
China's current roadmap also singles out its drive to create a national digital currency, which it recently began testing in major cities. Part of the plan also pledges stronger regulation of fintech companies.
The private investment landscape could also be reshaped in the coming years. The government wants to give greater access to Chinese markets for both private firms and foreign investors, in part by continuing to shorten the so-called negative list that restricts or bans activity in sensitive sectors such as aerospace and finance.
The wish list includes a call to attract foreign capital to sectors including telecommunications, education and healthcare. In the past five years, software was by far the leading industry for VC investment in China, followed by consumer goods, recreation and media, according to PitchBook data.
In 2020, Chinese VC-backed companies raised more than $57 billion, the second-highest in a decade after a significant retreat in 2019, according to PitchBook data. Moreover, VC deals in the region in 2021 are on pace to exceed last year's levels.
The government's ambitions in critical industries could lead to a windfall for select startups. But foreign investors may still shy from industries that are politically sensitive or overly nascent, Schneider said.
"The government is trying to create a market and to create an ecosystem where there isn't [one]," he added. "It's a bit of a tautology that anywhere the government is putting their money is almost certainly not the place where you could get your highest ROI."
China's domestic exchanges will continue to evolve toward a registration-based system that makes it easier for companies to list, the government said. The
IPO market in China has grown quickly
following the launch of Shanghai's STAR Market, which has proved attractive to domestic tech firms.
China's latest plan comes just a year after the World Health Organization declared COVID-19 a pandemic, and includes intentions to prepare for future infectious disease outbreaks. The country's response to the pandemic helped it achieve economic growth in a year when most large economies shrank.
The tradition of the country's five-year plan dates back to the 1950s, when the country pursued strict central planning. Today's plans no longer call for strict quotas on producing goods, but they still provide a critical direction for the nation's policies and government spending.
A central theme of the current plan is self-reliance, with an eye to avoid the sort of vulnerabilities exposed in the US-China trade spat over semiconductors.
Join the more than 1.5 million industry professionals who get our daily newsletter!