Dropbox exec leaves to form new VC, following a well-worn path
May 9, 2017
Xuezhao Lan has resigned from her role as head of corporate development for Dropbox and has plans to launch a venture capital firm, as first reported by Axios. There aren't many details yet on the new VC, but Lan will be joined by two corporate development executives from a different highly-valued startup, per Axios.

Before Dropbox, Lan (right) was an engagement manager for McKinsey and co-founder of EscalaKid, the designer of brain-training toys for children. And since last March, she's been investing in startups on her own. Lan has backed several companies, including crowdsourced lead database Elucify and Scale API, the developer of APIs for human intelligence. Both of those companies were founded in the last two years and are graduates of the Y Combinator program.
Lan joins a growing list of startup founders and executives who have gone from investee to investor. The jump makes sense for many reasons, one of which is the inherent understanding of the industry that comes with being a startup founder or top employee. And, of course, founders who've completed a successful exit may be able to invest out of their own pockets.
Here are a few VCs that started out as founders or tech executives:
Marc Andreessen and Ben Horowitz

Marc Andreessen and Ben Horowitz co-founded automation software company Opsware (fka Loudcloud) in 1999, a decade before they started Andreessen Horowitz, one of the most well-known investment firms in Silicon Valley. Opsware raised hundreds of millions in VC funding before it was acquired by HP for $1.6 billion in 2007. Before officially founding their VC firm in 2009, Andreessen (left) and Horowitz both backed several startup companies as angel investors.

Andreessen Horowitz, which invests in every stage from seed to growth, has a powerhouse portfolio that includes Facebook, Twitter and Pinterest. Horowitz (right) has gone on the record saying the hiring criteria for becoming a general partner at his firm includes being a co-founder or very early executive member of a successful company. "The best way to understand the entrepreneurial process is to go through it," he wrote in 2011 blog post.
Megan Quinn

Before Megan Quinn (left) became an investor, she held high-level roles at well-known tech companies. She was director of products at payment platform Square from 2011 to 2012, and before that, she held various leadership positions in the communications, business development and product management departments at Google. Quinn made the move to investing in 2012, when she became a VC at Kleiner Perkins Caufield & Byers, backing companies including Uber and Slack. She's been a general partner at Spark Capital, where she focuses on growth investments, since 2015.
Garry Tan and Alexis Ohanian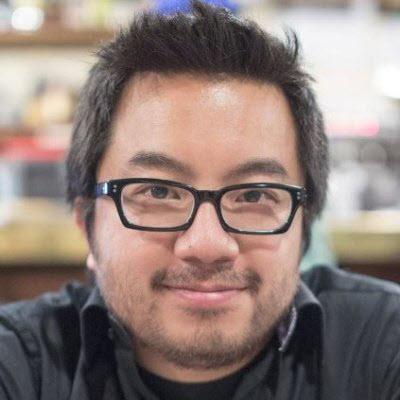 Early-stage VC Initialized Capital was founded about five years ago by Garry Tan and Alexis Ohanian (below left), both of whom founded companies before becoming investors. Tan (right) co-founded blogging platform Posterous, which was acquired by Twitter in 2011 before eventually shutting down. He then co-founded Posthaven.com, another online content platform that's still in operation. Ohanian, for his part, is one of the founders of Reddit, the news and social media platform that was valued at $500 million in 2014.

Initialized Capital was created to invest in seed-stage startups, with a long list of portfolio companies that includes grocery delivery business Instacart, real estate platform Opendoor and LendUp, an online loan provider. The firm's mission is indicated in a statement on its website: "We're founders and builders who are here to help others like us build meaningful businesses."