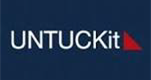 Kleiner Perkins Caufield & Byers has invested $30 million at an estimated valuation of $200 million in UNTUCKit, a maker of shirts designed to be worn untucked. The New York-based company was founded in 2011 as an internet retailer, then began opening physical storefronts in 2015 as part of its so-called "clicks-to-bricks" strategy. With the new financing, the startup plans to open 15 stores in the US.
Since 2012, capital invested in US-based ecommerce companies has
steadily increased
, with the notable exception of this year, per PitchBook data. But despite VC support of ecommerce, brick-and-mortar retail continues to comprise the majority of US sales—and startups are taking note.
VC investment in US ecommerce companies since 2012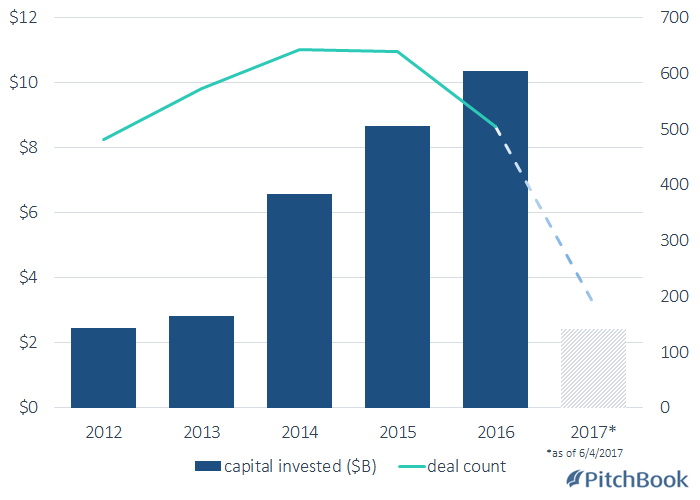 UNTUCKit isn't the first VC-backed ecommerce startup to expand from online offerings into brick-and-mortar storefronts. Before it was acquired by Walmart, men's retailer Bonobos reportedly said it would open 100 stores by 2020. Another clothing brand, Frank & Oak, began online in 2012 before going on to open more than a dozen stores.
But perhaps the biggest "clicks-to-bricks" success story is eyewear startup Warby Parker, which was valued at $1.2 billion with a $100 million round in 2015. Last month, the company's co-founder David Gilboa told The Wall Street Journal ecommerce is growing slower than he predicted when he launched the company, noting that the startup would only be able to address 3% of the overall eyewear market if it were limited to online sales. Today, Warby Parker operates more than 50 stores and reportedly has tentative plans to open 800 to 1,000 storefronts.
Just last month two more ecommerce companies made the leap to in-person retail. After its $20 million round in May, the founders of luxury luggage provider Away, who hail from Warby Parker, announced their decision to expand its brick-and-mortar strategy. The same week, online mattress seller Casper, which until then sold its products mostly online, announced it would sell mattresses in Target stores.
Read more of our coverage on ecommerce.