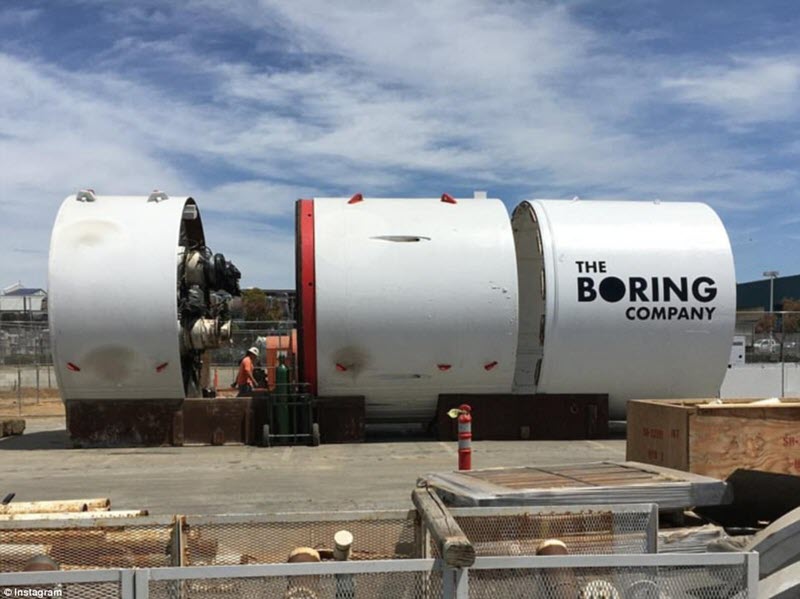 The Boring Company—Elon Musk's aptly named tunnel-boring business—has raised $112.5 million in equity funding in what appears to be its first publicized backing, per an SEC filing uncovered by PitchBook.
The only individuals listed on the filing are
SpaceX
director Steve Davis and Jared Birchall, a mysterious figure who previous filings have named as an executive at
Neuralink
, another one of Musk's spin-offs. The address listed on the filing, meanwhile, seems to belong to the law firm Carr McClellan.
The funds came mostly from Musk's own wallet, with the remainder coming from early employees, the company confirmed to PitchBook. The filing surfaced just days after a report that
SpaceX
is
raising $507 million at a $25 billion valuation
.
The Boring Company is building a network of low-cost tunnels for the Hyperloop transportation system, a theoretical idea made famous by Musk to launch pods through low-pressure tubes at more than 600 miles per hour, allowing for possibilities like a 30-minute trip from New York to Washington, DC. Boring is one of Musk's many ventures exploring the frontiers of new technologies: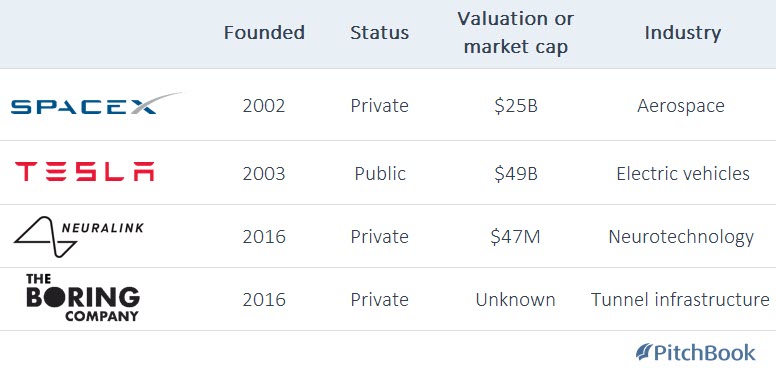 Musk first mentioned the company in a December 2016 tweet:
Traffic is driving me nuts. Am going to build a tunnel boring machine and just start digging...

— Elon Musk (@elonmusk) December 17, 2016
He later said the company started off as a joke, per reports, "because it would be a funny name for a company." In a very Musk-like manner, the company made headlines when it began selling $500 flamethrowers, a gimmick that ended up pulling in $3.5 million. The business made an additional $700,000 by selling 35,000 Boring Company hats.
Musk tweeted last June that The Boring Company had already finished the first segment of its tunnel in Los Angeles, which is slated to run from Los Angeles International Airport to Culver City, Santa Monica, Westwood and Sherman Oaks. Reports emerged in February that the company received a permit to begin digging at a new site in Washington, DC.
Related read: Elon Musk, Jeff Bezos and the new race for space