Sponsored Content
Finistere Ventures 2018 Agtech Investment Review
December 6, 2018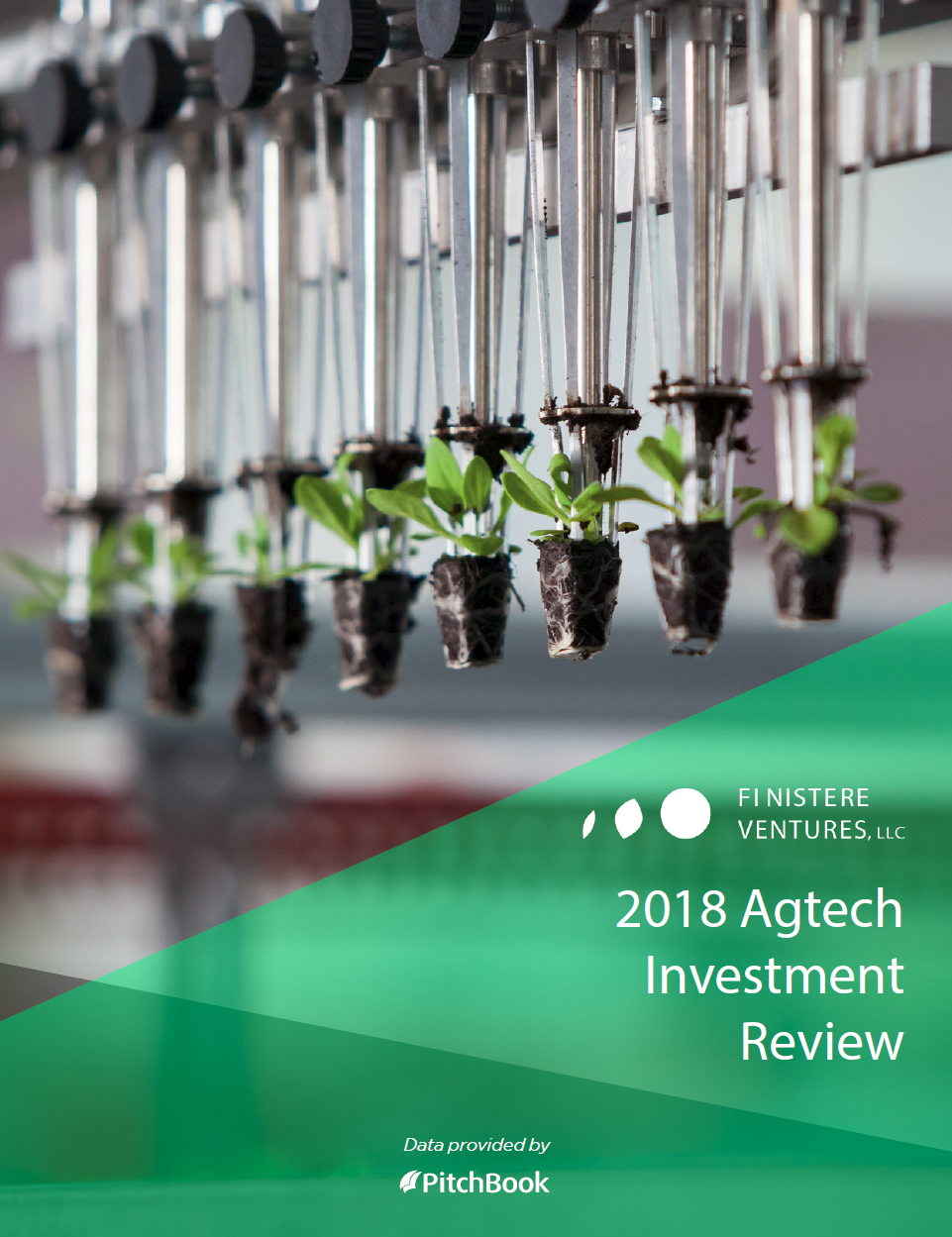 Sponsored content
Finistere Ventures, an agtech-focused venture firm, has released its 2018 Agtech Investment Review, developed in collaboration with PitchBook. The review provides in-depth insight on global venture financing activity across agtech, sub-sector trends, regional variations and more, spotlighting agtech challenges and opportunities across Latin America.
With additional input from agtech experts at DLA Piper, EY and Wells Fargo, the full report examines the drivers behind the record surge in venture funding in agtech, with full-length Q&As treating upon the evolution of the global agtech market, opportunities across specific subsectors and more.
Here's a preview shot of the Finistere agtech market map, developed in tandem with report contributor Mixing Bowl, demarcated by sub-vertical and including the companies in each that have raised the most VC, plus the date of their most recent raise: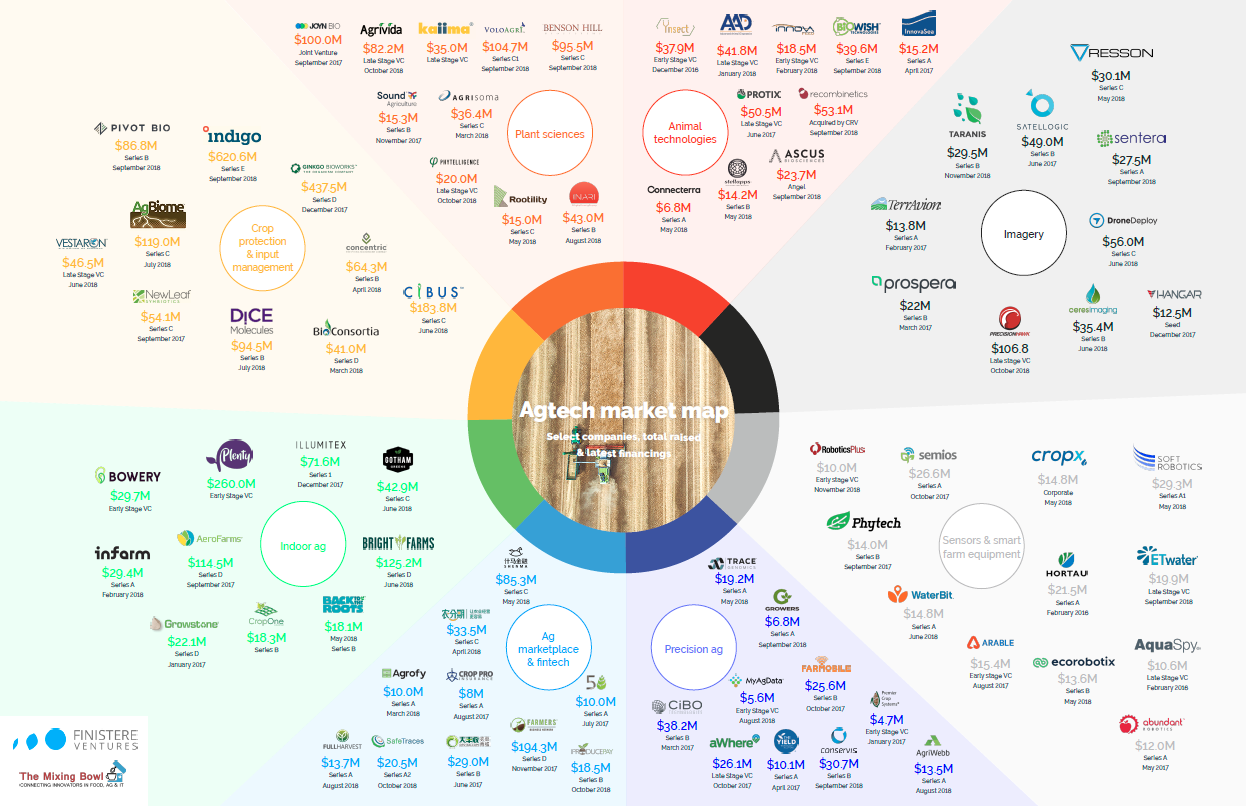 Some highlights:
An agtech taxonomy and review of financing in core categories, including ag marketplace & fintech, animal technologies and more
Top investors across the past few years
Analysis of industry consolidation and the VC cycle within agtech
Access the full report by
clicking here
.