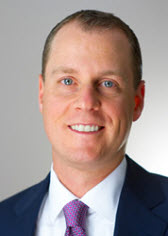 Large amounts of capital and debt are the levers of private equity, but it's still an industry that largely relies on relationships: relationships with LPs, with deal intermediaries, with potential acquisition targets, with new hires. One way for a PEG to stand out from the crowd is to produce extraordinary returns; another is to build a consistent, sterling brand.
We discussed how to do the latter with Eric Zoller (right), Founder and Partner at Sixpoint Partners. Here are five of our takeaways:
Even if you think it won't, a GP's reputation always matters
SP: "GPs typically assume that strong investment performance takes care of everything. That's only partially true, because you can't always time your next fundraise to perfectly align with your results. Sometimes a GP finds itself in need of tapping the market again while its historical portfolio is still immature or developing. A strong brand and communication strategy can help mitigate these issues."
Don't mistake PR for building a brand
SP: "A GP's brand and PR efforts are separate but related items. Your brand is your firm's identity, market awareness and loyalty. Public relations is among the methods used to communicate that brand to market. A strong brand is what ensures your following among deal intermediaries, current and prospective employees, industry executives and limited partners. The failure of most GPs to recognize that you can have a different brand identity (and loyalty) to each of these constituencies can be fatal in one realm versus the other.
"It is important to have a 360-degree view of brand management and a public relations and communications strategy that ties all of these elements together by ensuring that your investors have the same access to data and positive experiences with you that your industry executives do."
To some LPs, a strong brand can be as important as performance
SP: "I think that most PE firms are beginning to understand the importance of effective marketing, public relations and brand management in the market but are unsure how to best utilize it. We consistently see certain LPs accelerate their normal processes in order to gain access to established, well-known funds. LPs take comfort in knowing that the top-performing brands also come with strong operational, institutional processes that help mitigate down-side risk."
But beware the cult of personality
SP: "Some firms have a single leader or cadre of leaders within the partnership around whom a cult of personality develops. Typically, these individuals function as the sole point of contact with the LP community. Over time, LPs may raise succession or concentration risk questions; they may start digging deeply around how decisions are made at the firm. Simply put, one individual won't necessarily mesh with 1,000 different types of LP personalities (and vice versa).
"In reality, many of the most successful firms have a broad, consensus-driven process and it is critical to provide LPs with insight into how your organization operates through the lens of the entire team. By exposing LPs to a greater number of professionals on your team, you will reinforce rather than dilute the message you are probably trying to carefully manage."
It's important to develop a multi-layered investment platform one step at a time—and don't forget to make sure investors know what you're doing
SP: "Building a multi-asset platform is a matter of desire, preparation and timing. We increasingly work with our clients to develop long-term business plans outlining a vision for their firms, the sequencing of that build-out and the investments required to realize that vision. It surprises me how many firms focus on doing deals and planning for the next fundraise at the expense of a long-term strategic plan.
"Once a plan is developed and approved by the GP, it is critical to communicate the value of your firm's expansion to LPs. This can often take 12-18 months of lead time. Proper marketing to both new and existing LPs will ensure minimal confusion in the market and build a well of support for your business platform. A critical question is which strategy makes the most sense to expand into, and how to align that strategy with what the LP market is looking for."