From Warby Parker to Reese Witherspoon: Kirsten Green talks ecommerce at TechCrunch Disrupt
September 20, 2017
This post is part of our ongoing coverage of the TechCrunch Disrupt conference.
SAN FRANCISCO—As founder and managing director of Forerunner Ventures, Kirsten Green has made a string of astute ecommerce investments. Forerunner was part of two of the biggest exits of 2016: It backed both Dollar Shave Club, which sold to Unilever for $1 billion, and Jet.com, the online retailer that Walmart acquired in a $3 billion deal. And earlier this year, Walmart also agreed to buy clothing brand Bonobos—another Forerunner portfolio company—for $310 million.
Onstage at TechCrunch Disrupt, Green discussed the evolution of Forerunner from a one-person investment firm to one of the most sought-after ecommerce investors in the world.
'Evaluating companies with the consumer in mind'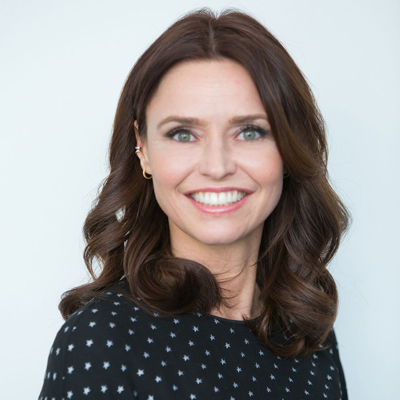 Green said her VC evaluates 175 to 200 startups every month but only invests in a small fraction of them: Last year, the firm
made six investments; it's made nine so far this year. So how do ecommerce companies get her attention?
"At a basic level, particularly B2C, we keep a strict focus on evaluating companies with the consumer in mind. … That sounds so basic, and it's hard to call that a business model strategy, but it's really important," Green said.
With so many marketing messages and products in the world, Green said it's difficult for companies to rise above the noise and stand out to both investors and consumers. Startups in the ecommerce space need to deliver a positive consumer experience, she said, whether through free delivery, beautifully printed catalogs or some other value proposition.
'Commerce coming full circle'

Contrary to what you might expect, one of the current trends in the ecommerce world is opening brick-and-mortar stores.
"It's fundamental to our thesis, this idea of commerce coming full circle. As early as 10 years ago, people were saying everything's gonna go online. I always took a pause on that," said Green, adding that tech gives companies the ability to reach broader audiences—but storefronts give consumers a true shopping experience and the opportunity to interact with a brand. "If you can't reach your audience [offline], I question your ability to scale your business."
Companies including luggage startup Away and eyewear company Warby Parker—both in Forerunner's portfolio—sell products out of physical storefronts in addition to their websites. Warby Parker co-founder David Gilboa told The Wall Street Journal earlier this year that his company would only be able to address 3% of the overall eyewear market if it were limited to online sales. As of now, the $1.2 billion startup has more than 50 locations, with plans to open up to 1,000.
'Rise above the noise'

Forerunner has also invested in Draper James, a Southern-inspired retail brand that sells its clothing mostly online. It's difficult to separate the startup from its founder, actress Reese Witherspoon. Onstage, the moderator asked Green if celebrity founders are helpful or harmful to businesses seeking VC funding.
"On the one hand, you can say it's one of the things in the tool kit that can help you rise above the noise. [Celebrities] have a microphone," Green said. "But it's a marketing play more than a fundamental part of the business. That's a very hard thing to count on when building a business. It could be seen as inauthentic."
Green is quick to point out that when it comes to Draper James, Witherspoon acts more like a typical founder than a famous person, including coming to the Forerunner office in person to pitch the company.
"She's really an entrepreneur just like any other entrepreneur," Green said.
For more information on celebrity-founded startups, check out this roundup. And check out more of our TechCrunch Disrupt coverage.