6 valuable startups founded by celebrities
July 26, 2017
Plenty of celebrities have invested in startups—Ashton Kutcher, Jennifer Aniston, Jay Z, Leonardo DiCaprio, to name a few—but several have gone a step further and founded their own companies. Does acting prowess translate into the ability to lead a startup?
We've looked at a selection of celebrity-founded private companies and gauged their financial health. Perhaps unsurprisingly, most of the startups in question aren't exactly tech-centric. In fact, it appears celebs tend to gravitate toward the ecommerce and "lifestyle website" realm.
Which have boomed, which have floundered, and which have landed somewhere in between? Below are some notable celebrity-founded startups—along with information on VC funding and investors—listed in order of valuation, highest to lowest.
Kate Hudson: Fabletics ($1.5 billion*)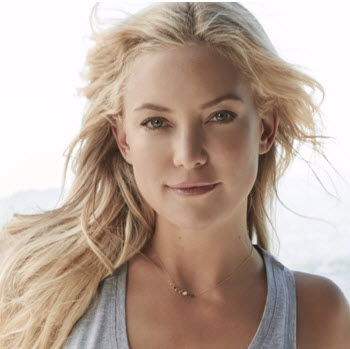 When Kate Hudson co-founded Fabletics in 2013, its business model was relatively new. The fitness clothing brand sells its items—yoga pants, sports bras and the like—via a subscription model, where users pay a monthly fee for continued deliveries of activewear. The company also pulls in revenue from standalone sales on its website and at physical store locations.
The value of Fabletics isn't directly comparable to that of the other startups on this list because it's owned by TechStyle, a company that also runs the ecommerce brands JustFab and ShoeDazzle. TechStyle itself was valued at $1 billion with an $85 million round in 2014. But TechStyle reportedly valued its Fabletics division at $1.5 billion when it was exploring a potential sale earlier this year. Fabletics has been called the "marquee brand" of its parent company, something that may be attributed to Hudson's celebrity status. Whichever way you slice it, Hudson's company is worth more than many celebrity-founded startups.
TechStyle has secured more than $300 million in VC funding (some of which came in before Fabletics was born) from backers including Rho Capital Partners and KEC Ventures. As for a potential sale, no deal has been reached, but that doesn't mean a possible acquisition is off the table.
Jessica Alba: The Honest Company ($860 million*)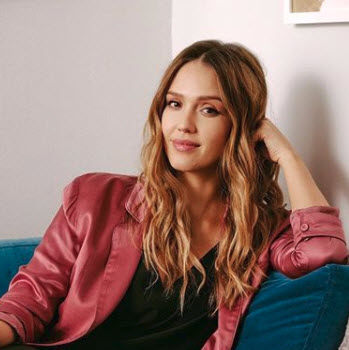 If there's a poster child for celebrities who've founded startups, it's Jessica Alba. The actress launched The Honest Company in 2011, and the ecommerce company reached a $1.7 billion valuation in 2015. The Honest Company has ridden the wave of the ecommerce trend, successfully selling its baby, household and lifestyle products on its website before making them available in brick-and-mortar retailers like Target and Nordstrom.
The company has raised nearly $300 million in equity funding from investors including General Catalyst Partners, IVP and Lightspeed Venture Partners. Its most recent VC round, a $75 million funding in October 2017, brought the startup's valuation down to an estimated $860 million. The valuation drop wasn't exactly surprising, as Alba's company has faced its fair share of hurdles. Last September, after rumors of an acquisition by Unilever, the consumer goods giant picked up rival Seventh Generation instead. Media outlets reported the about-face could have been due to an inflated valuation for The Honest Company: Unilever reportedly wanted to pay around $1 billion, well under the startup's official worth at that time. The Honest Company has also been the subject of several lawsuits—sunscreen that doesn't work, baby formula that isn't organic, among other claims—all of which may be contributing to a valuation that is reportedly now falling.
Alba has built a real player in the startup game—but it's unclear whether The Honest Company will keep its top spot.
Will Ferrell: Funny or Die ($200 million*)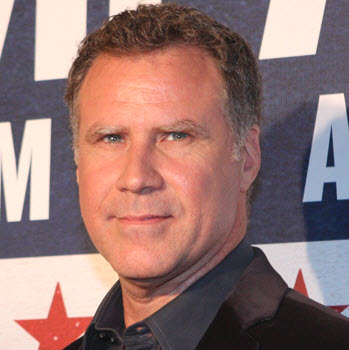 Founded in 2007 by Will Ferrell and screenwriters Adam McKay and Chris Henchy, Funny or Die is a comedy entertainment company that releases content across its website, television networks and other platforms. Funny or Die's main office is now in Los Angeles. However, until last year, the company also had other locations including Silicon Valley—an apt representation of the startup's use of technology to produce entertainment and deploy it across digital, social and mobile networks.
Sequoia was reportedly among the backers to fund Funny or Die with a sub-$50,000 seed round when it first came on the scene a decade ago. Just a few months later, Sequoia also participated in a $15 million funding, per reports. That same year, the company reveled in the smash success of one of its first videos—"The Landlord," featuring McKay's toddler daughter, Pearl. Since then, Funny or Die has raised an estimated $25 million more.
Over the last several years, Ferrell's company has been in a period of transition. In 2014, Funny or Die put itself on the sale block in hopes of landing a valuation of between $100 million and $300 million, per a Bloomberg report. Last August, the business reportedly laid off about 30% of its employees and shut down its San Mateo, CA, office, a development that begs a few questions: Is Funny or Die whittling itself down to look more attractive to possible acquirers? And if it is eventually bought out, will the company still worth somewhere in the $200 million range that estimates put it at now?
Edward Norton: CrowdRise ($91 million)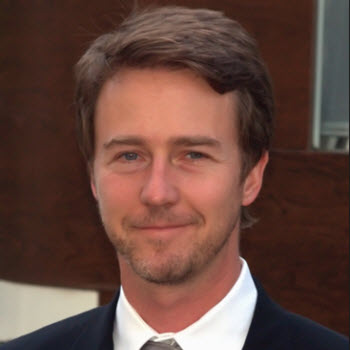 Edward Norton, who's known for roles in movies including "Birdman," "American History X" and "Fight Club," is also an activist and startup founder. He co-founded CrowdRise as an online fundraising service for charities and nonprofits in 2010. The website works by providing a platform for businesses or individuals—it's used by artists and athletes in addition to charities and event organizers—to raise money.
CrowdRise raised more than $30 million in equity funding from backers including Union Square Ventures, Spark Capital and Index Ventures and was valued at $91 million with a $5 million VC round in late 2015. CrowdRise turned out to be a true success story in the world of celebrity-founded startups: Not only did it help raise money for good causes, but it provided a return for its VC backers when it was acquired this year. This past January, GoFundMe bought CrowdRise in a deal that combined the two fundraising platforms.
Gwyneth Paltrow: Goop ($65 million)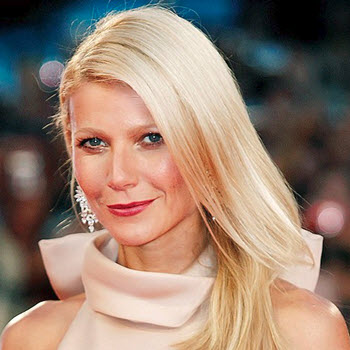 Gwyneth Paltrow is known for many things—her Oscar-winning role in "Shakespeare in Love," her use of the term "conscious uncoupling"—but these days, it seems her name is most synonymous with Goop, the VC-backed lifestyle website she founded in 2008. Goop started as a vehicle for Paltrow to deploy food, travel, style and wellness recommendations, and in the intervening nine years it's expanded into a full-blown ecommerce company: It sells a curated selection of items on its site, featured alongside blog posts.
The company has been the subject of a fair share of criticism, mostly based on the idea that Paltrow is out of touch with the way non-celebrities live (among the recommendations on Goop's website in the past: a $4,700 juicer and a $2,000 cashmere trench coat). But venture investors apparently believe in Paltrow's business model. Goop has raised $23.5 million in equity funding from backers including NEA and Felix Capital, and the company has a valuation of $65 million.
A handful of celebrities have emulated Paltrow's website, to varying degrees of success. Draper James, the fashion and lifestyle brand created by Reese Witherspoon, raised $10 million in a round led by Forerunner Ventures in 2015; the company operates a successful ecommerce website along with several standalone stores. On the other end of the spectrum is Blake Lively's Preserve, a similar venture that went belly-up in 2015.
Zooey Deschanel: HelloGiggles ($20 million*)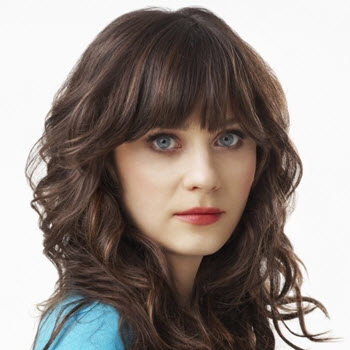 HelloGiggles, the company that was co-founded by "New Girl" star Zooey Deschanel, has a few things in common with Goop: They both feature lifestyle and fashion content, they both have venture backing, and they were both founded by actresses. But that's where the similarities end. Deschanel's website describes itself as a "positive online community for women," and its product recommendations tend to come in at a more reasonable price point than those found on Goop. Another difference: HelloGiggles doesn't have an ecommerce component; it's content only, and is growing to include video, film, television and events.
The company, founded in 2011, raised a $1.2 million seed round in 2014 with investments from Pritzker Group Venture Capital and Third Wave Digital. A year later, media conglomerate Time picked up the company for a reported $20 million. It wasn't a huge acquisition, but it's a reasonable exit, especially considering HelloGiggles had only raised a little more than $1 million. The website continues to produce daily content with exactly the vibe that's to be expected from a site that's called HelloGiggles and run in part by Deschanel, who's known as much for her wide eyes and sunny persona as she is for her acting roles.
*Estimated valuations

This post was updated on February 21, 2018
Related: 11 rappers who've found success in venture capital and 8 athletes playing the VC game.