Nothing ventured, nothing gained: 8 athletes playing the VC game
March 25, 2016
View comments

(2)
The fitness requirements may differ, but plenty of similarities exist between professional athletes and successful venture capitalists. The long hours of travel, the fiery competition, the need to be a team player, the ability to focus and perform in high-stress situations—the list goes on.
Perhaps that's why so many athletes have headed for Silicon Valley when their playing days are done. Many athletes, from LeBron James to Jack Nicklaus to Serena Williams, have made a few investments or played minor parts in the VC industry, but we decided to focus on those who've taken more active roles. Here's a collection of the most prominent converts, beginning with perhaps the greatest quarterback in NFL history.
And if you missed it, make sure to click here to check out some of the private equity professionals who come from the world of sports.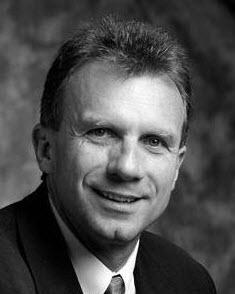 Joe Montana—Founder, Managing Partner at Liquid 2 Ventures
The predecessor to Steve Young as quarterback of the San Francisco 49ers has followed a similar post-retirement path. A four-time Super Bowl champion, Montana launched his own VC firm in 2015. L2V is raising up to $25 million for its debut fund and has invested in startups including money management tool NerdWallet.
Carmelo Anthony—Co-founder, Partner at Melo7 Tech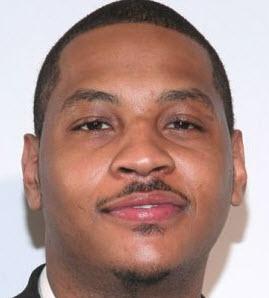 Anthony's firm has been active since its 2014 founding, making more than 20 investments in companies such as Lyft and ticket platform SeatGeek. That same year, the VC endeavors of the New York Knicks forward garnered him an appearance on the cover of ESPN The Magazine's sports business issue in a snazzy blue suit.
John Hummer—Founding Partner at Hummer Winblad Venture Partners
Undoubtedly the most well-established firm on this list, HWVP was founded in 1989 and is currently raising as much as $125 million for its seventh flagship fund to invest in enterprise software companies. Its namesake was a first-round pick in the 1970 NBA Draft who went on to play six professional seasons.
Steve Nash—Co-founder at Consigliere Brand Capital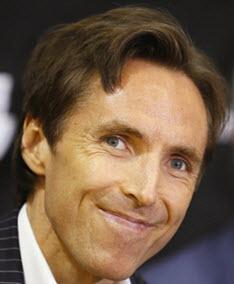 The two-time NBA MVP didn't wait until retirement to get into VC, launching the now-defunct Consigliere in 2010 while still a member of the Phoenix Suns. Nash clearly believes in diversifying his portfolio: he's also a co-owner of the Vancouver Whitecaps of Major League Soccer and Spanish soccer club Mallorca.
Sachin Tendulkar—Co-owner at Collectabillia, backed by Accel Partners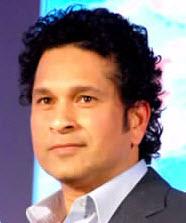 American athletes aren't the only ones getting into the venture business. An Indian cricket player who retired in 2013 and is widely regarded as one of the sport's all-time greats, Tendulkar is now the owner of a significant minority stake in Collectabillia, a celebrity sports memorabilia marketplace. Accel has made multiple investments in the company, including a roughly $7.5 million Series B round last July at a reported $35 million valuation.
Milt McColl—Former Venture Partner at New Leaf Ventures Partners
A true product of the Bay Area, McColl won a pair of Super Bowls as a linebacker with the San Francisco 49ers in the 1980s and graduated from the Stanford School of Medicine before becoming a partner at the healthtech-focused VC firm. He left NLVP in June 2011 and currently serves as executive chairman at Gauss Surgical, the developer of a mobile vision platform for surgical operations.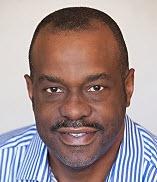 Courtney Hall—Co-founder, Managing Director at Hillcrest Venture Partners
A center for eight years in the NFL, Hall was a captain on the 1994 San Diego Chargers team that played in Super Bowl XXIX. In addition to investing in tech companies for Hillcrest, Hall has worked as an investment banker at UBS and Morgan Stanley; he also co-founded EXACT Sports, a quantitative assessment company that works with college and high school athletes.
Jamal Mashburn—Co-founder at Mashburn Justice Capital Partners

Founded in 2013, the firm started as a collaborative effort between the former NBA all-star and Winston Justice, a former offensive tackle in the NFL. Mashburn, who has previously worked as an ESPN analyst, also owns a string of Outback Steakhouse and Papa John's franchises.
(Featured image courtesy of NBA.com)