Women in VC
Funding, collaboration and the gender gap: LPs on the record about Europe's VC scene
October 19, 2018
European venture has seen enormous changes over the last few years, including the emergence of mega-funds and an ever-increasing count of unicorns. Yet while it's easy to notice a difference in the numbers, from higher median deal sizes to rising sector trends, attention has also shifted to the behavior and makeup of the firms and investors themselves.
In particular, this refers to gender representation and redressing the imbalance which sees far fewer female investment partners than male and much less capital being deployed in companies with female founders.
How can this be changed? And what do the providers of capital to VC firms—their limited partners—think about all this? Can they be part of the solution?
At the recent European Women in VC Summit in Berlin, several leading LPs offered their thoughts on the state of European venture, as well as what can be done about the gender gap.
The LP's role in VC diversity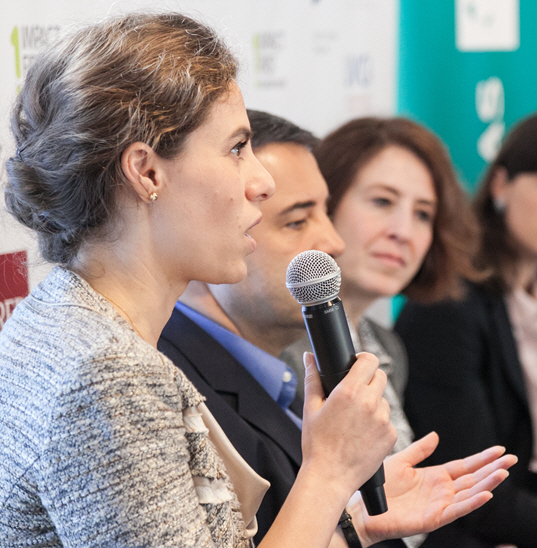 When it comes to leveling the playing field, LPs are in a position to leverage their influence and drive change in the wider VC ecosystem—something Anna Koscielecka of
Aberdeen Standard Investments
believes they should use to minimise the divergence.
"If you look at the food chain of how capital flows, it's the portfolio companies at the very bottom, then the VC funds, then entities distributing the capital like fund-of-funds, and on top of that you have got endowments, foundations and pension funds," she said. "It really is up to the people at the top of that food chain to start making that change and initiate it, so that it will flow down to VC funds and portfolio companies."
Koscielecka also added, however, that the VC ecosystem itself needs a systemic culture and mindset change in order to reduce the barriers for entry. "The VC industry is very hermetic and close as it is," she said. "So you have that high tier limiting entrance to the ecosystem. You really need to change that mindset and LPs have a huge role to play."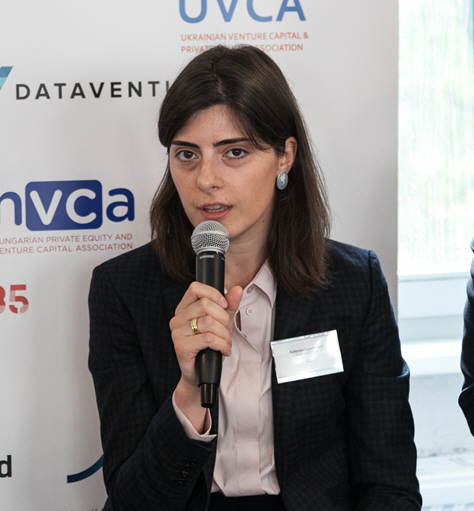 The
International Finance Corporation
's role has involved implementing several initiatives and a number of research projects into this, which led to building a holistic approach. "What we found is that women-only initiatives have limited impact, so the more impactful way to go about closing the gender gap would be to stretch the generalist fund managers to squeeze the gender component inside their operations and make it mainstream," explained Ketevan Liparteliani, investment officer at the IFC.
For her, this ecosystem approach will help address two key areas: It will stop investment in female founders from being seen as a philanthropic exercise—"The unfortunate outcome that we have today is that women financing is viewed as impact financing and not as a profitable business"—and build a future pipeline of female entrepreneurs and, therefore, investors.
"We think the pipeline issue is critical," Liparteliani added. "We need more women to found their companies, and along the way, we have to train them about financing so that they succeed and make a successful showcase that encourages other women to do the same."
Changing perceptions
Yet for this to happen, attitudes from investors toward female founders need to change.
Recent research from the Harvard Business School suggests that venture capitalists ask different questions to male and female entrepreneurs, with the former focused on potential gains and the latter possible losses. "It puts [men] in a position where they could talk about the big vision," said Koscielecka, "That's a good example that shows the bias."
Yet altering established mindsets cannot be done overnight. For Koscielecka, this means more research is needed to pinpoint what exactly is going on. "Then you need to start introducing policies that will change the mindset over time."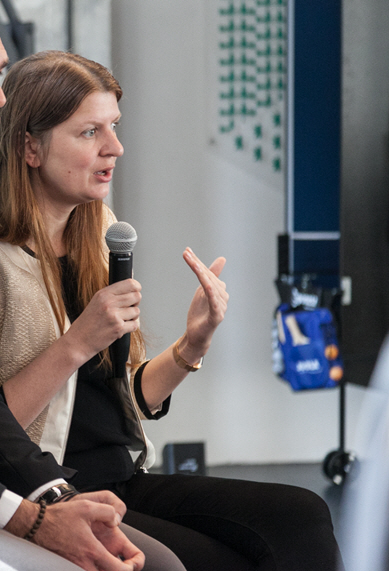 For Kart Siilats, partner at Mojo Capital, the case for change is even more vital on the investor side. Of the 23 VC teams Mojo invests in, 21 are all male, with only two having female founders. Those two also happen to be the top performing funds.
"It is not in the interest of these all-male teams to remain all male, especially as these two teams are not just women partners hired into a team, these are venture companies founded by women," said Siilats. "So if those all-male teams don't diversify, these women will start their own companies and eat their lunch."
"When you get female VCs, you get a female ecosystem, then maybe you can start avoiding the confrontational meetings with aggressive questions in the room and start investing in a completely different way, of just listening, and letting a female founder speak on behalf of her company," she said.
VC's increasing relevance
Addressing this imbalance and increasing the scope and number of female founders and investors would come at an opportune time for European venture capital. The industry is strides ahead of where it was a decade ago, creating billion-dollar businesses at a steady pace and attracting LPs not just from the continent, but all over the world.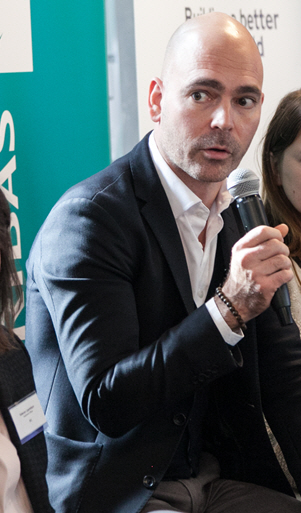 "Ten years ago, VC was a loss-making business, honestly," said Patric Gresko, head of the innovation and technology investments division at the European Investment Fund. "The fundraising was very little, fund managers were unable to generate any returns, which were commensurate with the risk that the LPs were taking. This is completely different today." He added that in EIF's portfolio, more than 50 funds have a double-digit net IRR.
Speaking from the perspective of Central and Eastern Europe, Liparteliani is seeing a change from a historic lack of investment in the region when it comes to VC, in part down to the convergence of venture capital and private equity.
"Clearly I can see us doing more VC in the region, but most important is that we also see the boundaries between VC and PE somehow converging; there is less difference between those two," she said.
Another signal of growing LP interest in the asset class is the willingness to go big on new, entrepreneur-founded VCs rather than traditional names. "It used to be well-established funds that were attracting most of the LPs' attention, and they are still very popular with investors," said Koscielecka. "But what we see is that there's a new group of VC funds, and what's driving them is that some of their partners are former successful entrepreneurs themselves, and they are a magnet for new entrepreneurs. They are entering the VC business based on their entrepreneurial experience, and they are challenging the status quo of the industry."
The challenges LPs face
While the growth of venture capital in limited partners' consciousness is certainly growing, combining LPs' mandates with successful investments in risky asset classes can lead to problems.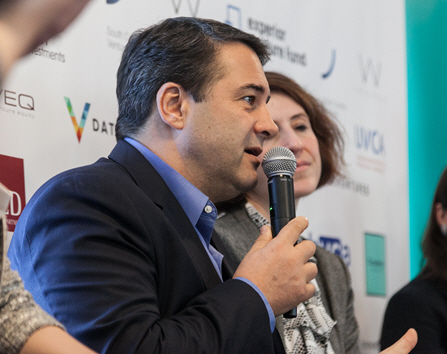 "We are a development bank, but at the same time, we need to make money," said Adrian Kamenitzer, the European Investment Bank's head of equity, new products and special transactions. "It's as simple as that."
Gresko agreed, particularly from the private investor side when it comes to debut fundraisers.
"First-time fundraising remains very difficult, and it remains difficult to attract private investors. This is changing though as the performance of the VC asset class is getting better … but it remains a difficult job," he said.
For Siilats, issues around fundraising in a fast-paced asset class such as venture stem from how long that process is, exacerbated by the lack of private money. "Because it takes such a long time for funds to fundraise, you can never know when they are going to be in your portfolio and how big they are going to be," she explained. "If you try to be supportive in their first closing, that might mean you need to approve something a year before the first closing actually happens, because it's still extremely difficult to get private capital."
Another challenge for Siilats, as an active LP, is educating general partners about the concept of an active LP in venture and making them at ease with it. "A lot of [GPs] are not used to it, and a lot of them are a little bit reluctant to see an active LP in the beginning; they don't know what to do with it, they don't know when to bring the deals, they don't know if they are too late or too early. So educating the GP base about being able to actually syndicate deals with their own LPs without having to go out and go through the difficult external fundraising process, saving time and energy for the companies, that's the main challenge for us."
Join the more than 1.5 million industry professionals who get our daily newsletter!