Europe
Weekend Pitch: In Greensill's fintech debacle, where does the buck stop?
March 28, 2021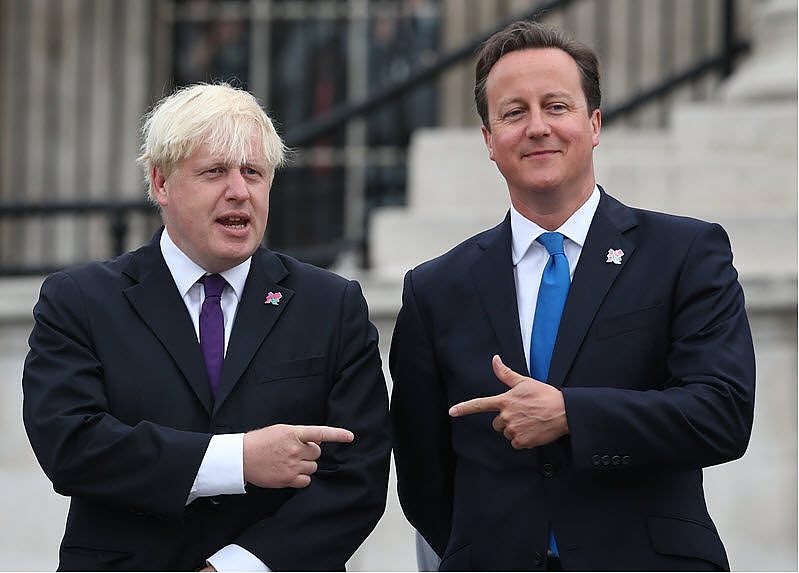 Doing a post-mortem of collapsed UK lender
Greensill Capital
will be a complicated endeavor. While the consequences of its failure are clear—in the fortunes lost and the careers destroyed—it will be harder to say who should be held responsible.
Greensill's rise and fall is a reminder of the damage that can be wrought by the disruptor's move-fast-and-break-things mindset—especially in sectors like finance, where regulators can be slow to catch up. The impact is worse when a large influx of venture capital and support from powerful friends encourages risk-taking and obfuscates any shortcomings.
It wasn't long ago that people saw Greensill as an exemplar of innovation. Former UK Prime Minister David Cameron once called Greensill "one of Britain's many great fintech success stories." Its founder—Australian farmboy-turned-entrepreneur Lex Greensill—was honored as a Commander of the Order of the British Empire for his contribution to the economy. Cameron went on to become an adviser to the startup. He wasn't Greensill's only fan. Gabriel Caillaux, head of General Atlantic's operations in Europe, the Middle East and Africa, once described Greensill as "the best CEO you can imagine working with," according to a Financial Times article.
For a time the plaudits seemed well-earned—until earlier this month. That's when Credit Suisse, which had been financing some of Greensill's loans, froze $10 billion in funds. The investment bank said insurance policies covering defaults had lapsed and that it was reportedly worried about Greensill's exposure to metals conglomerate GFG Alliance.
Greensill is based in London, registered in Australia, and has a banking business in Germany, so the fallout has been global. It reportedly owes at least A$1.75 billion (around $1.3 billion) to creditors across its various jurisdictions. The largest debt owed is to
SoftBank
, which Bloomberg reported is
seeking $1.15 billion
. The Japanese investor could struggle to recoup that money, and some reports suggest its losses may be higher if you factor in the SoftBank-backed startups that used Greensill's services.
It's not just creditors that have been hit. GFG's Liberty Steel subsidiary, which relied on Greensill's financing, was left on the brink of shutting down, reportedly putting 5,000 jobs on the line. Bluestone Resources, a US coal miner, is suing Greensill for alleged fraud after being tied to an $850 million loan from the lender. (Representatives for Greensill declined to comment.)
To be sure, Greensill itself holds the bulk of the responsibility for its own downfall, but that isn't the whole picture. Mistakes were clearly made elsewhere. The Financial Times reported that Credit Suisse, which could lose as much as $3 billion, is now blaming insurance broker Marsh & McLennan for not providing adequate coverage. Meanwhile, reports have emerged that even Cameron is under investigation as to whether he breached lobbying laws while working for Greensill.
And then there are the regulators. The UK's Financial Conduct Authority, Germany's Federal Financial Supervisory Authority, and the Australian Prudential Regulation Authority all failed to recognize the risks Greensill was apparently taking.
This isn't the only recent upset in fintech. Last year, German payments processor Wirecard (another SoftBank-backed company) also collapsed. To be clear, the two cases are different in some respects. For one, Wirecard was the subject of a full-blown accounting scandal that led to the arrest of CEO Markus Braun. There were also red flags that seemed to appear much earlier than with Greensill.
But there were similarities. Wirecard was a disruptive fintech company that, like Greensill, received significant backing, with relatively little scrutiny coming from either its investors or regulators. One would assume—at the very least—that lessons were learned. But it appears that is not the case. Unless we update the rules governing financial innovation and how they are enforced, it's only a matter of time before another "great fintech success story" turns sour.
This article appeared as part of The Weekend Pitch newsletter.
Subscribe to the newsletter here
.
Join the more than 1.5 million industry professionals who get our daily newsletter!