HelloFresh eyes exit as VC loses appetite for food
August 28, 2017
Rocket Internet-backed HelloFresh could be planning an IPO for as early as next month, per reports.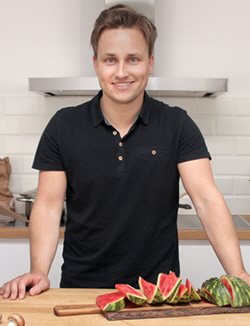 In an interview with German publication Manager Magazin, CEO Dominik Richter (right) said the startup is 'keeping all options open' amid reports that the company could float on the public markets in the autumn.
The meal-kit delivery company, which boasts a valuation that's reportedly north of €2 billion, would provide
another boon for Europe's public markets
, should it go public. Rocket's portfolio company Delivery Hero is one of the prominent companies which took advantage of the current buoyant environment for IPOs in Europe when it listed in June.
Yet a glance across the Atlantic could give HelloFresh cause for concern. While Richter insists Blue Apron's IPO has 'limited relevance' to his company's decision, the performance of the US company will certainly provide food for thought. Blue Apron
slashed its price range
after Amazon announced plans to acquire Whole Foods, and ended up floating at a near $1.9 billion valuation—way below the reported initial $3 billion aim. Since then, the company's share price has dropped sharply, and last week it implemented a partial hiring freeze while laying off 14 people, per reports.
It isn't just the public markets that have been sour on the industry. VC investment in the food products sector as a whole
has steadily declined since 2015
, according to the PitchBook Platform. Interestingly, Blue Apron and HelloFresh led the funding bonanza in that landmark year, with both raising rounds totaling more than €100 million.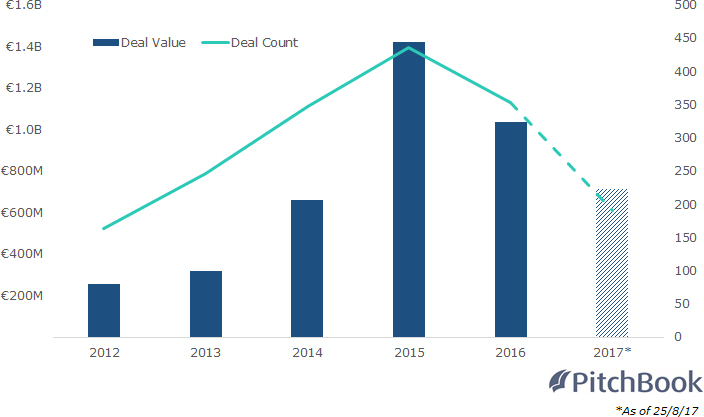 The option to cash in may be on the table for HelloFresh, yet with VC backing and public appetite seemingly raw, the sector as a whole faces a tough juncture.