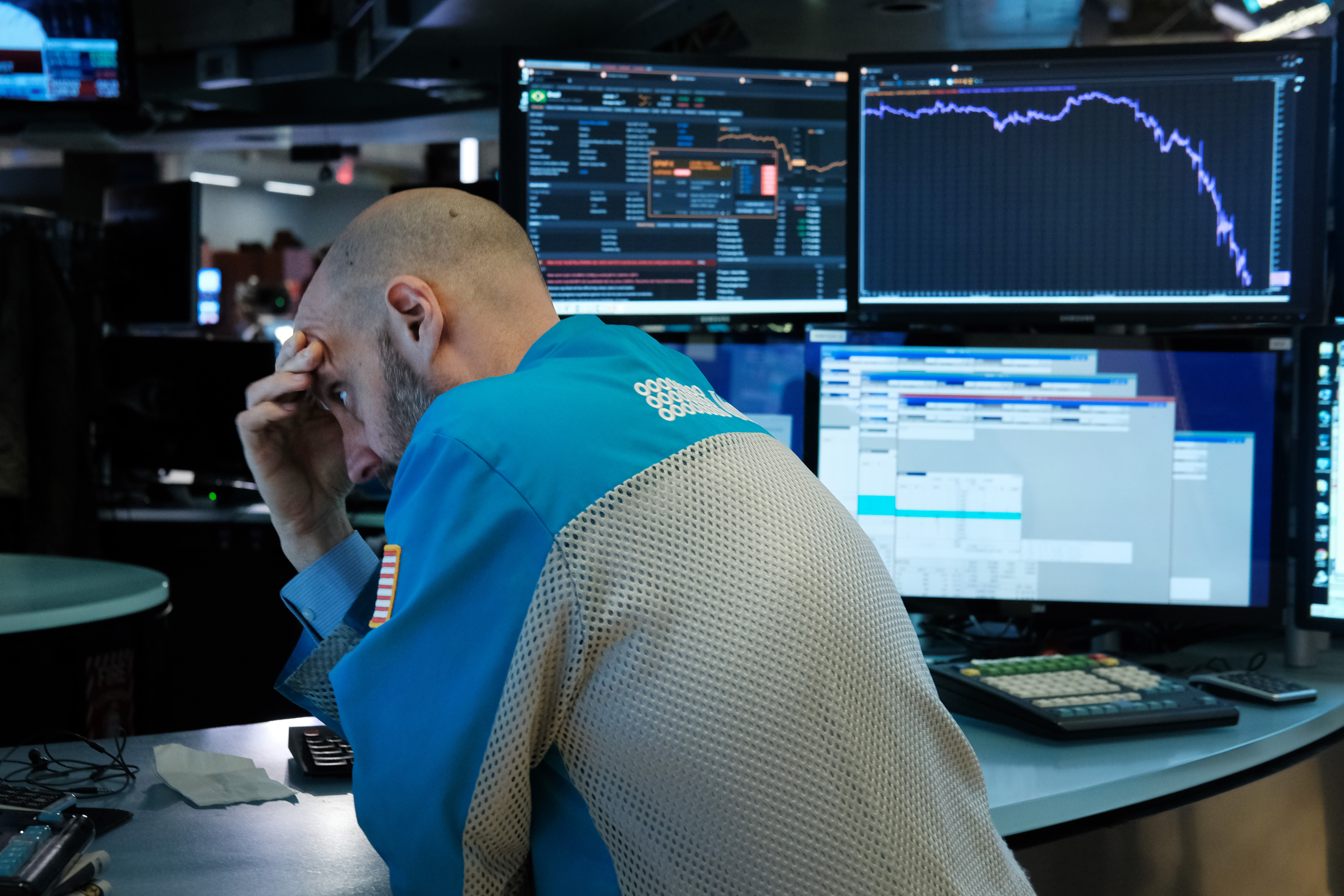 Less than three weeks ago, private equity's annual SuperReturn conference was taking place in Berlin.
Emotions were running high
as coronavirus concerns were heating up and stocks were beginning to stutter—but the opportunity for turnaround artists still seemed possible. A lot has changed since then, and the early consensus appears to be shifting as the underlying economy itself shifts. PitchBook's
latest analyst note
provides our initial take on the market's impact on private equity, which could be substantial.
PE tends to be a GDP-linked business, and the bigger risk facing the industry amid COVID-19 is a genuine economic deterioration. While private debt funds are sitting on a
mountain of dry powder
, leveraged loan volume has cratered. Only around $860 million in leveraged loans came to market as of early March, a 99% drop-off from the roughly $81 billion that came to market as of the end of January, according to LDC. We consider those loans a proxy for the pricing and availability of the debt that typically goes into leveraged buyouts, and expect to see tightening take place at the upper ends of the PE industry.
More coronavirus news: Continuing coverage from PitchBook.
As tempting as it might be to buy in this environment, finding lenders to finance those opportunities is getting tougher. The debt markets are cutting off risk assets, and a slowdown in Q2 deal activity is sure to reflect that. Direct lenders might be an exception, since they raise funds exclusively for buyouts. A shotgun marriage between direct lenders and distressed investors might be in the works over the coming months. We might also see transactions happen with initially higher equity contributions if it means acquiring them cheap enough. Once the dust settles, investors can think about re-levering later in the holding period. One of the major themes we'll see in the near-term, though, will be the impasse between investors and lenders, which will dictate broader deal volume.
It's hard to see exit volume staying anywhere near its current level. Secondary buyouts will be hard to come by—we won't see sellers accepting the exit multiples they'd be forced to agree to and will opt to hold onto struggling assets instead. That will push holding periods higher and likely siphon unused GP capital in order to stay afloat. In turn, we can expect to see lower return profiles for recent vintages.
Our research has found that PE funds raised in the run-up to a downturn tend to underperform. If history is any guide, the best performing vintages are being raised now or soon. Investments made at the bottom of any downturn and into the early stages of recovery are generally outperformers—when entry multiples are lower, competition subsides and portfolio companies benefit from macro tailwinds.
Having experienced the financial crisis, many investors will try to capture some of that upside with the dry powder they have. But many of those same investors will have to spend time and capital on their current companies, and it remains to be seen whether they can navigate both tasks simultaneously.
This is shaping up to be a major test for private equity, even if the downturn is brief. It's fortunate timing to have so much dry powder at the ready, but not all of it will be used the way it was intended.
This column originally appeared in The Lead Left.
Join the more than 1.5 million industry professionals who get our daily newsletter!