Coronavirus
Live coronavirus updates: Coronavirus effects on private markets
December 4, 2020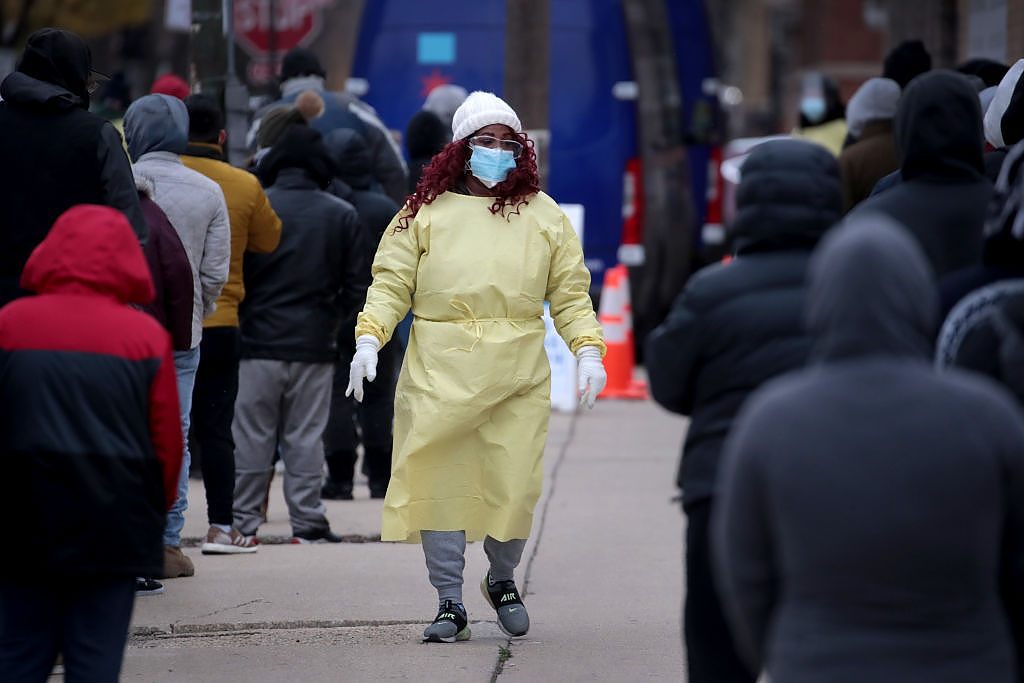 PitchBook is providing ongoing coverage of the coronavirus outbreak and its effects across the private markets and the economy.
Latest news on the coronavirus
In case you missed it:
Stripe teams up with Goldman, Citi on banking services
Stripe has joined forces with major banks to offer business customers checking accounts and other services, marking the payment giant's latest move to expand its digital reach in the finance sector.
Big banks such as Citibank, Goldman Sachs and Barclays have teamed up with Stripe to provide these services through ecommerce providers like Canada's Shopify. With Shopify Balance, merchants can manage their finances under accounts held by Evolve Bank & Trust.
Dubbed Stripe Treasury, this latest offering aims to shake up the traditional modes businesses do their banking. Stripe said its customers prefer digital banking over going to a bank in person to sign up for an account.
Stripe, which accepts online payments for businesses and ecommerce platforms, has see its user base surge during the pandemic. Over 500,000 businesses have signed up for the San Francisco-based company's services since March, The Wall Street Journal reported.
Stripe expanded into Africa with its purchase of Nigeria-based Paystack in October. It is also reportedly in talks to raise more funds at a valuation of up to $100 billion.
—Vishal Persaud, 8:24 a.m. PST
Last-mile delivery pushes supply chain VC funding past $3B
Supply chain tech companies in Europe and North America raised $3.1 billion in venture funding last quarter, an uptick both quarter-over-quarter and year-over-year. With demand for home delivery skyrocketing amid the pandemic, last-mile companies like DoorDash and Instacart have become a focal point for investors.
COVID-19 has reshaped supply chain tech in other ways as well, accelerating the growth of decentralized fulfillment and shining a light on the need for analytics and real-time monitoring. Other findings from our
Q3 Emerging Tech Research report
:
Pre-money valuations of late-stage startups have surged this year, rising 61% to $169 million
VCs have pulled back from investing in digital freight brokerage platforms, which face steep competition from incumbents in a low-margin industry
Investment in warehousing tech and risk management is gaining traction as companies seek to pandemic-proof their supply chains
—Asad Hussain, 8:22 a.m. PST
PitchBook reports on the coronavirus impact on private markets
VC valuations are breaking records in Europe's extraordinary year
For both early-stage and late-stage venture investments in Europe, average pre-money valuations have reached all-time highs in 2020. The coronavirus crisis is still raging across the region. Yet both established VC firms and nontraditional investors remain optimistic—particularly toward startups in sectors that have thrived during the pandemic, such as software and healthcare.
PitchBook's
Q3 2020 European VC Valuations Report
dives deep into the reasons for this resilience, with the latest detailed data breaking down valuations across various stages, industries, geographies and more. Key takeaways include:
Nontraditional investors continue pouring money into VC in pursuit of pandemic-proof tech innovations
The aggregate post-money valuation of unicorns in Europe has surpassed €100 billion for the first time
Exit value is beginning to bounce back in the second half of the year after a bumpy first six months
—Nalin Patel and Alex Warfel, 2:27 p.m. PST, Dec. 1
US VC down rounds pull back to pre-pandemic levels
The proportion of down rounds across US venture deals rose to 13.6% in the second quarter, as the sudden and sweeping effects of the pandemic squeezed the economy. That was the highest percentage of deals done at lowered valuations since late 2017. Many felt that the pressure on founders to acquiesce on deal terms might be sustained—if not increase—throughout 2020.
The data shows that hasn't been the case. Our
Q3 US VC Valuations Report
examines the return of founder-friendly terms and the measures that startups have taken to extend their capital runways. Other highlights from the report include:
Nontraditional investors continue to drive huge late-stage valuations
Median IPO valuations have flourished, while acquisition valuations were mixed
A spotlight on trends within enterprise tech, consumer tech, biotech and more
—Cameron Stanfill, Kyle Stanford and Joshua Chao, Nov. 24
Did you miss any of our continuing coverage of COVID-19? Find our most recent updates below:
Join the more than 1.5 million industry professionals who get our daily newsletter!