Coronavirus
Coronavirus updates (Aug. 31-Sept. 13): Coronavirus effects on private markets
September 11, 2020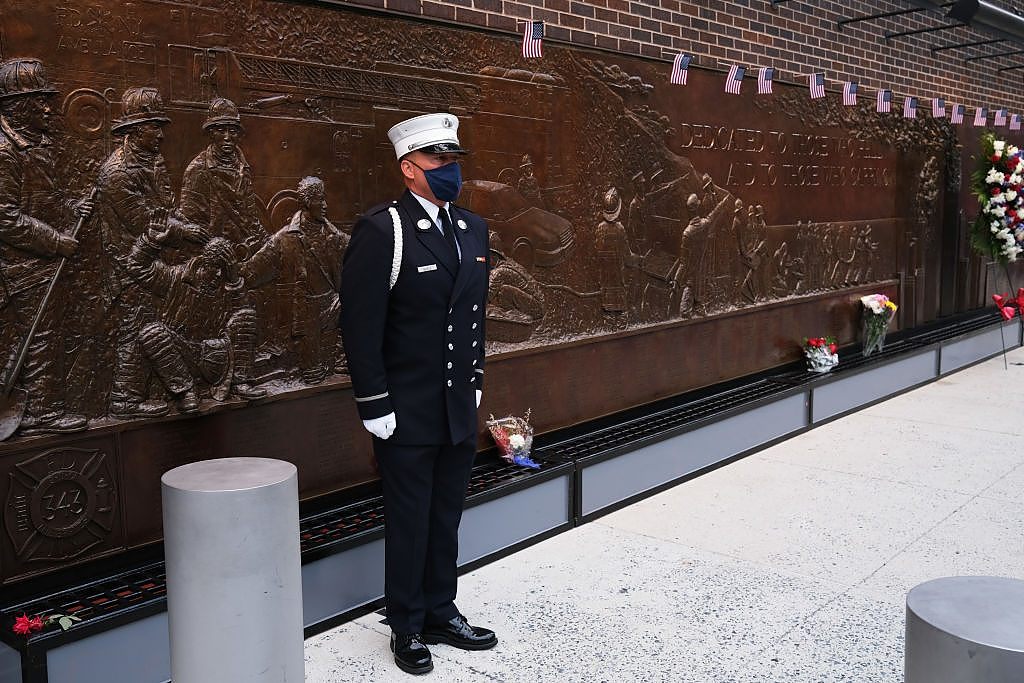 PitchBook is providing ongoing coverage of the coronavirus outbreak and its effects across the private markets and the economy.
Latest news on the coronavirus
In case you missed it:
Apollo's pursuit of PIPE deals could lead to a pandemic payday
While the economy was teetering on the brink of collapse, Apollo Global Management was ready to deal.
In early May, the firm was coming off a quarterly loss of nearly $1 billion after the economic chaos that came with the onset of the pandemic. But for a versatile investor like Apollo, chaos can be an opportunity.
And now,
the storied investor seems poised to cash in
.
—Adam Lewis, 9:13 a.m. PDT, Sept. 10
David Beckham and Guild Esports seek to score with rare IPO
Less than three months ago, a new esports team co-founded by soccer legend David Beckham made its official launch, with hopes of bringing in VC at a valuation of £100 million (about $130 million). Those fundraising dreams fizzled. And now,
Guild Esports is going public instead
.
The company's coming move to the public market represents a bet on three things—the rise of esports during the pandemic, Guild's internal star power and the novelty of conducting the UK's first esports IPO.
—Leah Hodgson, 8:40 a.m. PDT, Sept. 10
Coronavirus effects on venture capital
Dawn Capital rides remote work trend with $390M fund
Dawn Capital has raised a €333 million (about $390 million) vehicle to sate an appetite for B2B software that has grown as the COVID-19 pandemic redefines the way we work.
The London-based VC's new fund will focus on early-stage rounds in sectors such as fintech, security, and data and analytics. But as the UK encourages workers to return to the office, the future of remote work is less clear. But will the growth continue in a post-lockdown economy?
We spoke to Dawn co-founder Haakon Overli
to find out more.
—Andrew Woodman, 1:34 p.m. PDT, Sept. 9
As live college sports take a time out, esports score big on virtual campuses
For many undergraduates, the fall semester is virtual—devoid of the dorm-room parties, clubs, football games and other hallmarks of the US college experience. In the absence of these gatherings,
esports have emerged as a new social medium
.
Esports offerings at colleges such as MIT and Brown University have exploded this year. MIT has expanded its offerings from a tournament featuring the online battle game League of Legends to nearly a dozen gaming leagues focused on other popular games like Rocket League, Super Smash Brothers, and Mario Kart.
The rise of esports at colleges was inevitable before the pandemic, said Austin Smith, founder of esports startup Mission Control. "Now it's just happening a lot faster."
—James Thorne, 12:00 p.m. PDT, Sept. 8
Shopmonkey drives home $25M
Automotive software startup
Shopmonkey
has raised a $25 million Series B led by
Bessemer Venture Partners
, with
Index Ventures
,
E.ventures
and
I2BF
participating. The San Jose-based company, which provides a platform for auto repair shops, said its customers have shown increased interest in digitization amid the pandemic. In connection with the deal, Bessemer partner Byron Deeter will join Shopmonkey's board of directors.
—James Thorne, 11:11 a.m. PDT, Aug. 31
SoftBank to sell $14B in wireless unit stock
SoftBank
has announced plans to sell up to 1.03 trillion shares of SoftBank Corp, its telecom unit, that are currently worth around $14 billion. The company has already sold or monetized 96% of its 4.5 trillion yen (about $43 billion) asset sale program announced in March, which aims to shore up the company's balance sheet and stock price. SoftBank said it was necessary to expand the program, citing uncertainty around the COVID-19 pandemic.
—James Thorne, 10:58 a.m. PDT, Aug. 31
Coronavirus effects on private equity
On the podcast: Brexit and a pandemic shake up European private equity
The European private markets were already dealing with the looming impacts of Brexit. And then came COVID-19, causing even more uncertainty among the region's dealmakers.
Dominick Mondesir, a PitchBook analyst focused on private capital in Europe, the Middle East and Africa, joins host Hilary Wiek on
the latest episode of "In Visible Capital"
to discuss the latest trends from Europe's private equity landscape, including:
Why investor relations teams tasked with fundraising are bracing for a no-deal Brexit scenario
The push among private equity firms to carry out bridge financings and bolt-on deals even as dealmaking drops across the board
How federal monetary support has helped sponsors continue to stay aggressive despite the impact of COVID-19
—Adam Lewis, 1:45 p.m. PDT, Sept. 9
Permira could revive Dr Martens exit plans
Permira has begun weighing whether to reconsider an exit from Dr Martens, either through an IPO or a sale, according to Bloomberg. The news comes after the firm brought on advisers last year to sell the UK-based shoe company, with investors including The Carlyle Group reportedly showing interest before the COVID-19 pandemic. Permira purchased Dr. Martens in 2014 for €380 million (about $450 million today).
—Adam Lewis, 5:00 p.m. PDT, Sept. 4
High Court signs off on Virgin Atlantic rescue deal
A British High Court judge has approved Virgin Atlantic's £1.2 billion (about $1.6 billion) rescue plan, according to reports. The airline unveiled the restructuring plan in July to help offset financial struggles caused by the coronavirus crisis; last month, meanwhile, Virgin Atlantic filed for bankruptcy protection in the US. The deal includes a £200 million cash injection from founder Richard Branson's Virgin Group.
—Kevin Dowd, 4:42 p.m. PDT, Sept. 4
Rutland backs sanitizer startup
BBH Scientific has secured backing from London-based private equity firm Rutland Holdings, which will take a 22.5% stake in the UK-based company for an undisclosed amount, according to BusinessLive. BBH Scientific, which launched in June, is the maker of EcoSan sanitizer spray and will reportedly use the funds to expand its footprint in the Middle East.
—Kate Rainey, 1:45 p.m. PDT, Sept. 4
Thoma Bravo eyes $21B addition to arsenal
Despite the economic slowdown amid the pandemic, the tech fundraising boom isn't finished yet.
Thoma Bravo
, the Chicago-based firm that buys software companies and other tech-focused businesses, plans to wrap up fundraising this fall for three vehicles that could combine to bring in over $21 billion, according to The Wall Street Journal.
The bulk of that total will go toward the firm's 14th flagship fund, which has a $16.5 billion target. Another $3.5 billion will reportedly be for a middle-market vehicle focusing on enterprise software and tech deals, and another $1.3 billion will go toward a small-cap tech fund.
Fundraising for tech-focused private equity vehicles has surged over the past decade: After sitting at $25.2 billion in 2010, industry-wide dry powder for tech funds topped $100 billion in 2019, according to PitchBook data. And the past 12 months have brought even more mega-funds.
Last September,
Vista Equity Partners
closed its latest flagship effort on some $16 billion, blowing past a predecessor that raised $11 billion in 2017. In June, meanwhile,
Francisco Partners
closed three new tech funds with a total of $10 billion in LP commitments.
—Adam Lewis, 10:57 a.m. PDT, Sept. 2
KKR continues frenetic 2020 with $4.7B software exit
KKR
hasn't allowed the COVID-19 pandemic to slow down its dealmaking. And now it has scored a 10-figure exit.
Clayton Dubilier & Rice
has agreed to acquire business software company
Epicor Software
from KKR in a deal worth $4.7 billion, marking an end to KKR's four-year ownership run. Based in Austin, Epicor offers management and sales software products to middle-market companies in a range of industries including automotive, retail and manufacturing.
KKR originally acquired Epicor from
Apax Partners
for roughly $3.3 billion, including debt. The New York firm struck two add-ons for the business last year, acquiring
1 EDI Source
, a provider of software tools, and
Majure Data
, which offers warehouse management software. A few months later, KKR reportedly took Epicor through a $1.7 billion dividend recap, including $560 million that went into the firm's coffers.
The latest deal comes after KKR in May made a $1.5 billion minority investment in
Jio Platforms
, an India-based telecom company. Last week, the firm led a $300 million investment in cybersecurity provider
ReliaQuest
. And its infrastructure arm got board approval last week to purchase a €1.8 billion (about $2.2 billion) stake in
Telecom Italia
, an Italian broadband provider.
—Adam Lewis, 10:28 a.m. PDT, Sept. 1
Economic impacts of the coronavirus
US unemployment falls below 10% in August
The US added about 1.4 million jobs last month, driving the unemployment rate down to 8.4%, according to data released Friday by the Labor Department. This marks the first time since March that unemployment has been in the single digits, but only about half of the 22 million jobs lost this spring have returned. Continued prospects for an economic recovery are unclear, as the US is predicted to see a rise in coronavirus cases this fall.
—Kate Rainey, 12:00 p.m. PDT, Sept. 4
PitchBook reports on the coronavirus impact on private markets
Pandemic pushes automation as AI & ML investment tops $12B in Q2
Venture investors poured $12.6 billion into artificial intelligence & machine learning companies in Q2, with mega-deals in late-stage unicorns in the US and China accounting for most of that total. Valuations spiked in H1 relative to full-year 2019, with median valuations at the early and late stages up nearly 45% and 38%, respectively.
The pandemic has driven demand for AI & ML products and encouraged automation across the economy, according to PitchBook's newest
Emerging Tech Research report
. But budgets aren't rising in tandem, pushing companies to do more with less in order to add AI capabilities. Other takeaways include:
The AI & ML sector is projected to be a nearly $125 billion market in 2023, growing at a CAGR of more than 20%
Exit activity was sluggish in Q2, with just $2 billion in disclosed deal value across 36 exits
Autonomous robotics could see renewed investor interest as multiple trends converge in the sector
—Brendan Burke, 1:00 p.m. PDT, Sept. 9
Real assets fundraising tops $100B in H1
After bringing in over $200 billion in 2019, real assets funds remain strong, with more than $100 billion raised through the first six months of this year. Notably, real estate fundraising has been remarkably resilient despite the ongoing economic crisis, accounting for more than half of that total.
Capital is continuing to pour into real assets funds as institutional investors bet on the pandemic's longer-term recovery, according to PitchBook's
H1 2020 Real Assets Report
. And as fund managers search for opportunities, the burgeoning life sciences sector, detailed in the report's spotlight, may be worth a look. Other key takeaways include:
Brookfield's $20 billion vehicle was the second infrastructure fund ever to reach that threshold
Many physical infrastructure assets saw write-downs, while digital infrastructure assets outperformed
The oil and gas sector hit low points for both fundraising and deal activity, as global shutdowns hammered demand
—Dylan Cox, Wylie Fernyhough and Joshua Chao, 10:15 a.m. PDT, Sept. 1
Despite insurtech's slow start to 2020, its potential is undiminished
Health and life insurtech startups drove the bulk of H1 2020's venture activity in the sector, which amounted to $1.9 billion in total across 168 deals. However, both capital invested and deal count showed a marked decline year-over-year, down 39% and 20%, respectively.
Yet there is still strong potential for startups in insurtech, according to our latest
Q2 Emerging Tech Research
, as a growing class of venture-backed companies are seizing opportunities to disrupt the industry. Key takeaways from the report include:
From 2014 through 2019, the compound annual growth rate of yearly VC insurtech investments soared nearly 60%
The pandemic has accelerated the shift to digital insurance sales, which had been slow to change in an industry that is traditionally behind the curve when it comes to digital transformation
Insurance underwriting technology is still in the early stages of development, but insurance APIs and platforms are becoming more prevalent
—Robert Le and Bailey York, 11:30 a.m. PDT, Aug. 31
Did you miss any of our continuing coverage of COVID-19? Find our most recent updates below: