Coronavirus
Coronavirus updates (July 13-19): Coronavirus effects on private markets
July 20, 2020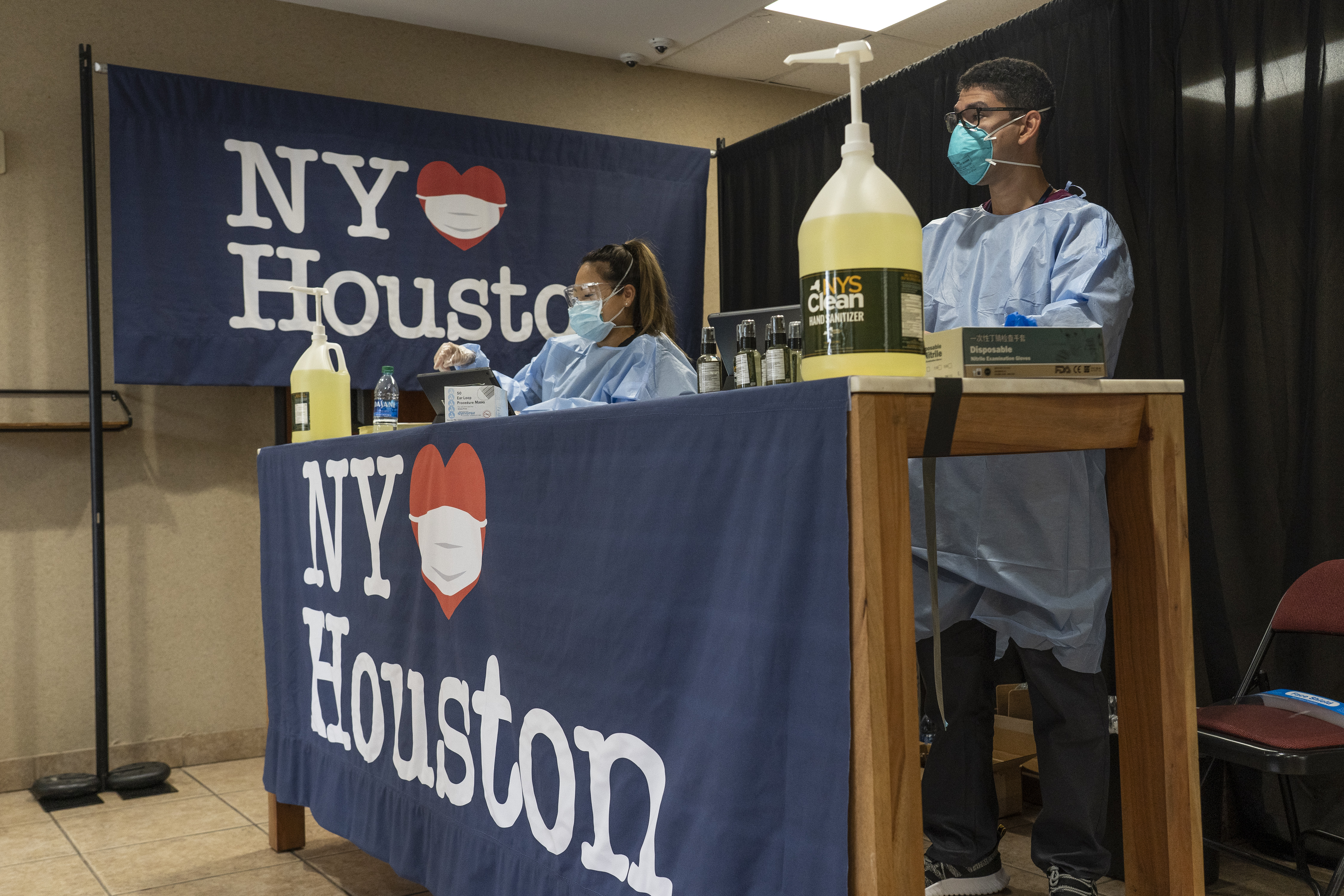 PitchBook is providing ongoing coverage of the coronavirus outbreak and its effects across the private markets and the economy.
Latest news on the coronavirus
In case you missed it:
Hard-hit sports world finds new fans: private equity firms
CVC Capital Partners, Bain Capital, and Cinven are among the private equity investors circling Serie A, Italy's top-flight soccer league, for a possible stake. Should a deal close, an influx of new capital couldn't arrive at a better time. Serie A, like other sports leagues around the world, has canceled months worth of matches during the pandemic and is now feeling the pinch. It's just one of the world's many pandemic-plagued sports leagues that are forging new links to private equity backers. After playing out most noticeably in Europe, the trend has also taken hold globally as the coronavirus ravages finances of teams and leagues everywhere.
— Andrew Woodman, 5:00 a.m. PDT, July 20
Coronavirus effects on venture capital
Gyant locks down $13.6M Series A
Gyant, the provider of an AI-based digital health platform, has closed a $13.6 million round led by Wing Venture Capital. The San Francisco-based company will use the capital to advance its patient care technology, which has experienced heightened demand in hospitals during the coronavirus pandemic.
—Liana Scarsella, 4:00 p.m. PDT, July 16
Digital pharmacy Medly raises $100M
Amid increased demand for digital healthcare services during the pandemic,
Medly Pharmacy
has closed $100 million in Series B funding.
Volition Capital
and
Greycroft
co-led the financing, with support from Horsley Bridge and
Lerer Hippeau
. Launched in 2017, the startup operates an online pharmacy that serves around 50,000 users in New York and New Jersey.
—James Thorne, 11:32 a.m. PDT, July 15
Robinhood more than doubles Series F to $600M
Robinhood
has extended its Series F by an additional $320 million, bringing the total amount raised to $600 million and its valuation to $8.6 billion. TSG Consumer Partners and IVP joined new and existing investors in the round.
The company has seen its online brokerage platform soar in popularity during the coronavirus pandemic and ensuing stock market volatility, adding about 3 million new accounts in the first four months of the year. The new round is being used to expand the platform.
In recent weeks, Robinhood has taken heat after the suicide of Alex Kearns, a customer who reportedly believed he owed $730,000 as a result of options trades. Critics say the company's app makes it too easy for novice investors to dabble in margin trading and complex instruments like derivatives. Robinhood responded by adding educational material, making user interface changes and donating $250,000 to the American Foundation for Suicide Prevention. It is also considering increasing eligibility requirements for certain complex trades.
—James Thorne, 10:11 a.m. PDT, July 14
UiPath hits $10.2B valuation with new funding
UiPath
has raised $225 million in a Series E led by Alkeon. The funding values the company, which develops robotic process automation software, at $10.2 billion. Existing investors including
Sequoia
,
Accel
,
Madrona Venture Group
and
IVP
also participated in the round.
In response to the pandemic, the New York-based company has used its tech to help collate the data of patients being tested for the virus, track unemployment benefits and deploy contact tracing solutions. The company was last valued at $7.1 billion in 2019, according to PitchBook data.
—Priyamvada Mathur, 10:00 a.m. PDT, July 14
PitchBook reports on the coronavirus impact on private markets
Dealmaking, exit activity both slumped for European PE in Q2
After an early onslaught of cases, the coronavirus crisis appears to be receding in many European countries. That's welcome news for the region's private equity industry. The pandemic helped drive private equity deal volume in Europe to a seven-year low during the second quarter of the year, and exit value is on pace for its lowest annual total in six years.
Our
Q2 2020 European PE Breakdown
examines the data behind those trends and many more, offering a full picture of how the pandemic has shaped the region's dealmaking scene. Other key takeaways include:
Private equity deal flow declined 31.5% in Q2 on a year-over-year basis
Firms are raising fewer European private equity funds in 2020 than ever before
—Dominick Mondesir and Masaun Nelson, 4:13 p.m. PDT, July 16
Did you miss any of our continuing coverage of COVID-19? Find our previous updates below: