Coronavirus
Coronavirus updates (March 4-March 22): Coronavirus effects on private markets
March 22, 2020
PitchBook has been providing ongoing coverage of the coronavirus outbreak in the following areas:
Startups
|
Venture capital
|
Private equity
|
Economic impacts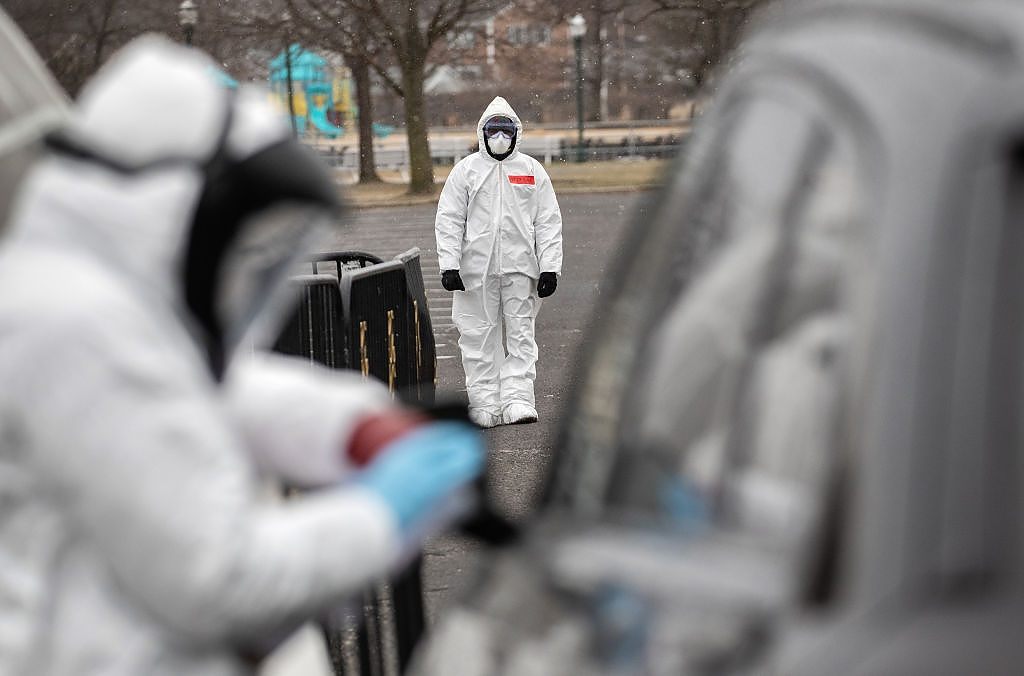 Latest news on the coronavirus
In case you missed it:
Germany plans €500B fund to fend off foreign M&A
Germany was already at risk of a recession before the arrival of the coronavirus, which has left its streets in silence and its economy in deep trouble. The falling markets have shaved billions off valuations and could increase the risk of companies being snapped up at a discount by foreign buyers.
In response, the government is seeking to create a half-trillion euro fund that, as the pandemic continues, would provide struggling businesses with the financial support
needed to fend off takeovers
—a level of state interference that many would have found ludicrous less than a year ago.
—Leah Hodgson, 6:36 p.m. PDT, March 20
Coronavirus effects on startups
Scopely adds $200M to Series D as mobile gaming surges in popularity
Mobile game developer
Scopely
announced on Thursday that it has secured an additional $200 million for its ongoing Series D. The new funding, which came from Advance and The Chernin Group, brings the round's total to $400 million. Founded in 2011, the Culver City, Calif.-based company landed an initial $200 million in Series D funding last October at a reported valuation of $1.7 billion. Scopely had previously raised $160 million in 2018 at a $710 million valuation, according to PitchBook data.
As public health officials across the world mandate social distancing, several entertainment providers have reportedly posted record levels of engagement as a result of people opting to stay home. The gaming industry could also stand to benefit from consumer dollars that have been freed up due to a lack of dining out, as well as cancelled vacations and events, according to a recent report by investment banking and research firm Cowen.
—Priyamvada Mathur, 4:16 p.m. PDT, March 19
German startup making COVID-19 vaccine gets EU investment
The European Union agreed to invest up to €80 million (about $88 million) in
CureVac
, which is seen as a frontrunner to develop a vaccine for the coronavirus, following reports that the Trump administration had sought exclusive US access to the German biotech startup's research. CureVac's vaccine uses messenger RNA, which enables human cells to produce the necessary therapeutic proteins to fight the new coronavirus.
—Leah Hodgson, 3:09 p.m. PDT, March 17
As pandemic anxieties worsen, mental health startups rise to the challenge
With the constant stream of information about escalating COVID-19 infection rates permeating headlines, the world is now not only grappling with a viral pandemic, but also the toll it's taking on mental health. But startups in the space are
rapidly scaling to meet the demand
, and those that offer virtual treatments are particularly important as social distancing measures become the moral and, for some, government-mandated imperative.
—Eliza Haverstock, 5:26 p.m. PDT, March 16
Telemedicine startups see sharp demand driven by coronavirus fears
Telemedicine startups in the US are experiencing a surge in demand
amid the coronavirus outbreak
, helped in part by a push from the federal government and health insurers. In response to the pandemic, multiple startups in the sector have rolled out COVID-19 screening tools, and increased access to telehealth is seen as one key tool to fight the pandemic.
—James Thorne, 4:47 p.m. PDT, March 13
Airbnb navigating outbreak amid higher losses
Even before a global pandemic clobbered the travel industry,
Airbnb
's losses were growing sharply. The home-sharing giant lost $276.4 million on an EBITDA basis in the fourth quarter on revenue of $1.1 billion, according to Bloomberg. During the same period the year prior, the company reportedly lost $143.7 million. Airbnb has said it expects to go public this year, but the coronavirus outbreak has rapidly reshaped expectations in the travel industry. The stocks of airlines and hotel companies have been hit particularly hard. In response to the outbreak, Airbnb is offering refunds to hosts and guests traveling in affected areas.
—James Thorne, 4:00 a.m. PT, March 13
Seattle startups find one solution to coronavirus worries is close to home
The Seattle area has emerged as a hotbed for the novel coronavirus in the US. Now the area's tech companies are providing a case study on workforce management as the virus aggressively spreads and experts increasingly recommend social distancing measures—including working from home.
Flexible work options have long been a perk for many of the city's tech startups, but they're now approaching a de facto policy. For the first time, many companies are urging—or mandating—that
all nonessential employees work remotely
through the end of the month, at least. These guidelines come alongside similar policies from the region's two largest tech companies,
Microsoft
and
Amazon
, as well as recommendations from local government.
—Eliza Haverstock and James Thorne, 7:11 p.m. PDT, March 9
Coronavirus effects on venture capital
SoftBank seeks $10B to prop up Vision Fund portfolio
SoftBank
is in talks to raise $10 billion to help Vision Fund portfolio companies that are hard hit by the coronavirus pandemic, as well as to fund acquisitions, according to Bloomberg. Half of the money would come from outside investors and the rest from SoftBank. Several prominent portfolio companies saw significant layoffs before the coronavirus became a global catastrophe.
—James Thorne, 1:45 p.m. PDT, March 19
Startup investors criticize UK's tech tax, other measures
The UK's newly minted finance minister Rishi Sunak unveiled his first budget on Wednesday, calling for massive spending plans
to battle the coronavirus crisis
while pumping extra cash into innovation. Venture capitalists applauded both of these strategies, but they were critical of a proposed digital tax and plans to scale back support for entrepreneurs.
—Andrew Woodman, 4:15 p.m. PDT, March 11
YC's demo day and SXSW make plans to go online, testing the value of a handshake
Two of the most influential gatherings for tech startups—
Y
Combinator
's annual demo day and South by Southwest—are arranging virtual experiences rather than live sessions, as concern over the spread of
coronavirus upends the tech industry
. The decisions are effectively impromptu experiments that will test whether closely watched events that draw a who's who of the venture capital industry can function without face-to-face interaction.
—James Thorne, 1:35 p.m. PDT, March 6
Gloom over a new recession shifts the VC narrative for 2020
Investors are growing wary that an end to one of the longest economic expansions could be in the offing. Some cite the effects of US-China trade tensions. Others point to the warning signs of an inverted yield curve and lower investment returns. But now many talk about
the coronavirus outbreak and its power to spur a global recession
, and
Sequoia
warned on March 5 of the epidemic showing "black swan" potential to upset the world economy. To prepare for the next downturn, many venture capitalists are sketching out strategies for sustainable growth and guarding against threats to come.
—Priyamvada Mathur, 7:08 p.m. PDT, March 5
Coronavirus effects on private equity
Collapse in oil prices spurs fear of a freeze in PE's energy deals
As the coronavirus pandemic strains businesses of all kinds, the US oil and gas industry is facing a concurrent threat. OPEC and Russia's price war over oil production has escalated, punctuated Wednesday's 24% plunge that sent crude to its lowest point in nearly 20 years. Private equity investors, already backing away from oil and gas deals in recent years,
now must contend
with the growing likelihood of a long chill in dealmaking that could extend into next year.
—Eliza Haverstock, 5:06 p.m. PDT, March 18
How COVID-19 is shaping up to be a major test for PE
A major risk facing the private equity industry amid COVID-19 is a genuine economic deterioration. Private debt funds sit on a mountain of dry powder; meanwhile, leveraged loans and deal activity are on the decline. It may be good timing to have so much dry powder at the ready, but that capital could find
new purpose in the pandemic
.
—Alex Lykken, 4:40 p.m. PDT, March 18
Coronavirus helps scuttle $3B Curium Pharma buyout
In the latest potential deal upended by the COVID-19 pandemic, London-based private equity firm CapVest has postponed a sale of French medical supplier Curium Pharma after prospective buyers lowered their bids because of ongoing market volatility, according to Bloomberg. CapVest was reportedly seeking at least $3 billion for the company, with Nordic Capital, Bain Capital and CVC Capital Partners said to be among its suitors.
—Adam Lewis, 5:07 p.m. PDT, March 17
Research: COVID-19, the sell-everything trade, and the impact on private markets
The latest PitchBook analyst note assesses what's in store for PE and VC firms in the wake of recent market volatility
amid the coronavirus outbreak
and an impending economic slowdown. Dissecting historical performance and fundraising data, our analysts highlight how private markets have fared in past downturns and discuss the key differences in the newest bear market. The report also discusses how emerging technologies and various startups will help companies and consumers weather the COVID-19 pandemic and its fallout.
—Nizar Tarhuni, James Gelfer, Paul Condra and Dylan Cox, 10:10 a.m. PDT, March 17
KKR shuts London offices over coronavirus
KKR
temporarily closed its two London offices for cleaning after an employee tested positive for the coronavirus. The employee is now at home recovering, and most of the firm's London staff will work from home until further notice, though some have returned to the office. The infected employee, and anyone they had contact with, is expected to quarantine at home for 14 days, following recommendations from Public Health England. More than 100,000 coronavirus infections have been reported worldwide.
—Adam Lewis, 2:25 a.m. PDT, March 11
Turmoil puts private debt market at crossroads
Anxiety over the coronavirus and signs of an economic retreat are creating
a nightmare for public market investors
. For the private markets, the same turmoil will test the resilience of private debt deals while also accelerating bargain hunting by distressed-debt investors in particular.
"The distressed players have been looking for a time to deploy, and the current volatility very much plays into their hands," said John Bohill, a Dublin-based partner with asset manager
StepStone Group
, adding that investors will seek opportunities as more borrowers feel the pinch. "There will be an ability to get involved in a quality business undergoing short-term liquidity issues," he said. Dealmakers may also find the new environment for debt deals more attractive given how low interest rates have been getting.
—Andrew Woodman, 5:30 p.m. PDT, March 10
Economic impact of the coronavirus
Worst week for US markets since the crisis
Stocks in the US officially suffered their worst week since October 2008 as coronavirus-driven fears continue to manifest throughout the economy. The Dow Jones Industrial Average lost 913 points Friday, down 4.6%, to fall to 19,173.98—capping a 17.3% decline for the week. The Dow has now dropped in four of the past five weeks.

The S&P 500 was down 4.3% Friday, for a weekly loss of 15%, while the Nasdaq was down 3.8% and 12.6%, respectively. —Joshua Mayers, 2:27 p.m. PDT, March 20
All quiet on the IPO front
There aren't any IPOs scheduled in the US next week, according to research firm Renaissance Capital, following a harrowing bout of volatility that killed an 11-year bull market and sent Wall Street's fear gauge, the VIX, to peaks not seen since the financial crisis. Only two companies have priced IPOs this month, the most recent of which was biotech firm
Imara
on March 11.
Renaissance's IPO Index, which tracks the performance of newly public companies, is down 25% this year, in line with the S&P 500 and better than the Dow or Russell 2000.
—James Thorne, 1:05 p.m. PDT, March 20
NYSE to temporarily close floor, move to electronic trading
In the latest coronavirus-related closure, the NYSE trading floor is planning to temporarily close and move fully to electronic trading, as of Monday. The decision was prompted in part after some NYSE employees reported positive for the virus, according to CNBC. The exchange said in a statement that it was implementing its business continuity plan and "trading and regulatory oversight of all NYSE-listed securities will continue without interruption."
—Priyamvada Mathur, 4:08 p.m. PDT, March 18
Markets routed as stock and oil prices plunge
US stocks plunged again amid widening fears about economic fallout from the spread of COVID-19. Oil prices were down as much as 24% to an 18-year low before partially recovering. The Dow Jones Industrial Average closed down 1,338, or 6.3%, at 19,898.92. Earlier it fell more than 10% from Tuesday's close. Just before the closing bell on the New York Stock Exchange, the Senate voted 90-8 to approve a House-originated short-term relief bill to provide sick leave, unemployment benefits and free coronavirus tests. Separately, Treasury Secretary Steven Mnuchin told CNBC that the government is putting together $1.3 trillion in emergency funding, including direct cash payments for every American and a rescue of airlines and other industries. Wednesday's selloff came a day after blue-chip stocks rallied more than 5%.
—Alexander Davis, 1:15 p.m. PDT, March 18
Trump calls for $850 billion stimulus; Wall Street rebounds
US stocks bounced back strongly on Tuesday after the Trump administration proposed an $850 billion economic stimulus package, including sending cash payments directly to American workers impacted by the shutdown of the nation's economy. One day after its worst single-session drop since the 1987 crash, the Dow Jones Industrial Average rose 1,048 points, or 5.2%, to 21,237. Treasury Secretary Steven Mnuchin called for the cash disbursements to be sent "now, as in the next two weeks."
—Alexander Davis, 1:15 p.m. PDT, March 17
Europe launches €37B initiative to protect businesses during COVID-19 crisis
With Europe now a crucial battlefront in the global war
against the coronavirus pandemic
, the European Union is moving to aid affected businesses with a relief plan worth more than €37 billion (around $41 billion). As the virus has raced across the continent, the EU is coming up with a broad geographic response, proposing billions of euros in assistance as many European businesses are facing dire financial troubles.
—Leah Hodgson, 6:37 p.m. PDT, March 16
Stocks plunge on Wall Street
Financial markets tumbled Monday afternoon in a historic selloff as government officials around the world struggled to take new steps to cope with the COVID-19 outbreak. In the final minutes of trading on Wall Street, the Dow Jones Industrial Average fell about 3,000 points, or 12.9%, to close at 20,188.52. The Standard & Poor's 500 Index, which fell 11.9%, is now down 30% from its recent peak, placing the blue-chip gauge firmly in bear territory.
—Alexander Davis, 1:01 p.m. PDT, March 16
Bay Area residents ordered to stay home
Silicon Valley is entering a more restrictive moment in the growing battle to curb the spread of the novel coronavirus. Bay Area officials have issued a "shelter-in-place" order for the next three weeks affecting residents of six counties, including San Francisco, effective midnight Monday. People are being told to stay in their homes and keep away from others as much as possible. It wasn't immediately clear how the order would be enforced. Homeless people were excepted from the order, but officials recommended that they find shelter.
—Alexander Davis, 12:36 p.m. PDT, March 16
Coronavirus alters the merger playbook for dealmakers
When
Morgan Stanley
agreed last month to acquire
E-Trade
for $13 billion, the acquisition made headlines as the biggest takeover by a US bank in over a decade. Now, it's noteworthy for another reason: It's one of the first M&A transactions to have included
a reference to the coronavirus in its deal terms
. As the pandemic rattles global markets, lawyers are urging their clients to perform more aggressive due diligence when it comes to the possible effects of the virus on dealmaking.
—Priyamvada Mathur, 4:45 p.m. PDT, March 11
Morningstar's view: The impact of coronavirus on the economy
As the outbreak has spread across the globe in recent weeks, it's led to market crashes and triggered fears of a global recession. In examining the potential
economic effects of the coronavirus
, analysts at PitchBook parent company Morningstar foresee a significant hit to 2020—but the impact could also be minimal in the long run. Key factors shaping the long-term outlook are the limited damage to productive capacity and an expected quick return of economic confidence once the virus subsides.
—Karen Andersen and Preston Caldwell, 5:32 p.m. PDT, March 13
The gig economy grapples with its first pandemic
Marketplace companies bring people together, but as the new coronavirus spreads, that's becoming a liability. Food delivery startups
Postmates
,
Instacart
and
Caviar
have all introduced drop-off delivery options that eliminate the need for interpersonal contact.
Airbnb
has issued a cancellation policy aimed specifically at the coronavirus, and
TaskRabbit
is offering free cancellations due to illness.
Meanwhile, many gig workers in affected areas are forced to either continue working or face a pay cut. At least one
Uber
driver has COVID-19, and the company has said it will pay two weeks of sick leave, but only to drivers who catch the disease or are quarantined.
Lyft
has a similar policy. The two ridehailing giants and several food delivery companies have also reportedly discussed setting up a joint fund for affected workers.
—James Thorne, 4:01 a.m. PDT, March 10
Coronavirus causing disruption across the tech industry
The widening coronavirus epidemic is rattling tech companies large and small, prompting some to curb travel, pull out of major conferences and impose work-from-home orders to protect employees from infection.
Already Google has canceled this year's I/O developers event, which was scheduled for May 12-14 in Mountain View, Calif. The news comes on the heels of the tech giant scrapping its Cloud Next conference in San Francisco that was set to run April 6-8.
Additionally, Microsoft called off its MVP Global Summit that was expected to run March 16-19, joining a host of other tech companies that have dropped major events. Microsoft and Google will reportedly host digital events instead.
Earlier this week, Twitter made it mandatory for staff in Japan, Hong Kong and South Korea to work from home, and urged other employees to do the same. The company said it was barring workers from nonessential business travel and events as well. It also became one of several tech giants to drop out of the massive South by Southwest tech and music festival set for later this month in Austin.
Facebook, Intel and TikTok have also pulled out of SXSW. Twitter's embattled CEO, Jack Dorsey, had been scheduled to speak at the event.
In February, Mobile World Congress Barcelona, one of the largest gatherings in the telecom industry, was scrapped after several large companies said they were staying away because of the epidemic. —Adam Lewis, 4:03 a.m. PDT, March 4
Join the more than 1.5 million industry professionals who get our daily newsletter!