Coronavirus
Seattle startups find one solution to coronavirus worries is close to home
March 9, 2020
View comment

(1)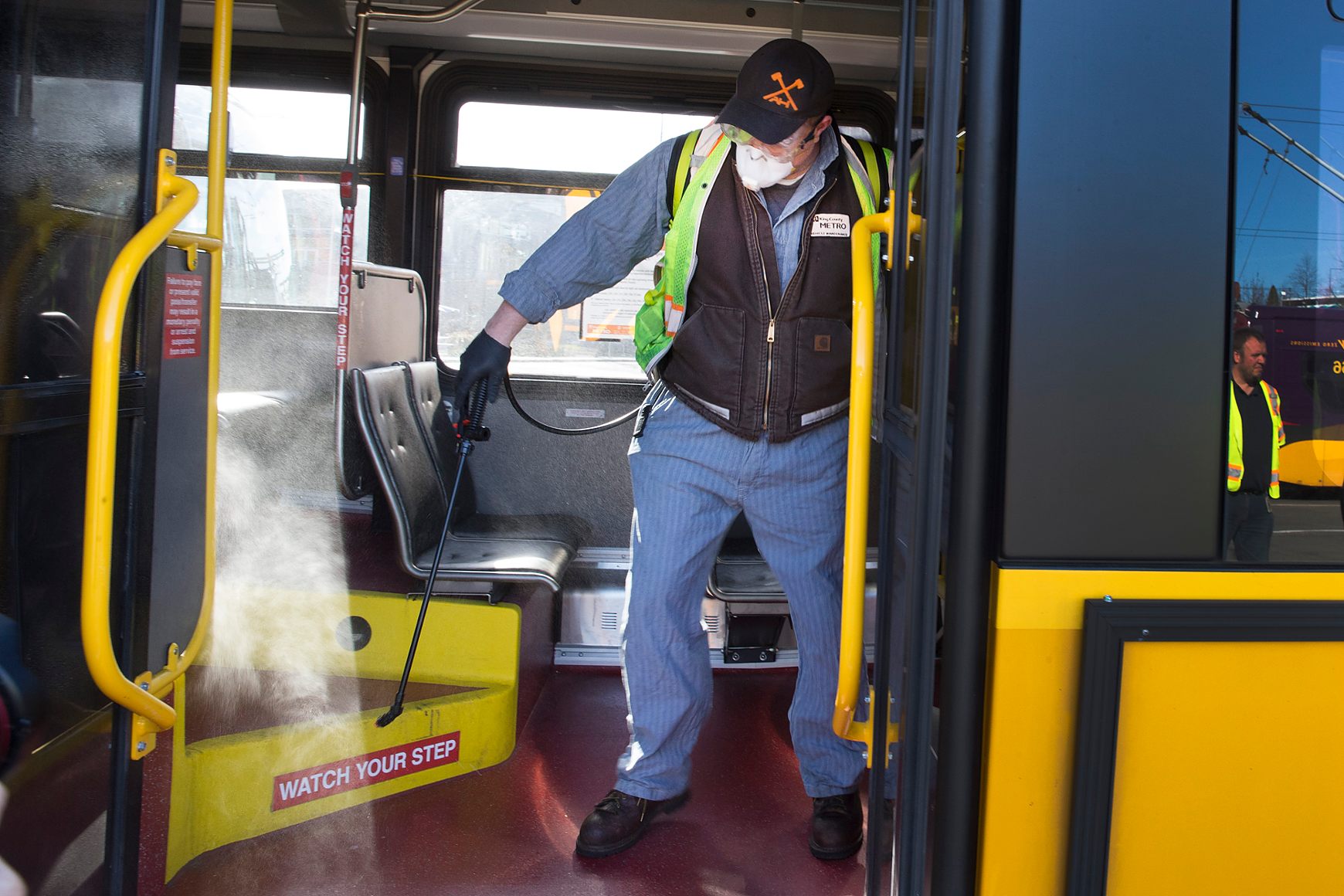 The Seattle area has emerged as a hotbed for the novel coronavirus in the US. Now, local tech companies are providing a case study on workforce management as the virus aggressively spreads and experts increasingly recommend social distancing measures—including working from home.
Flexible work options have long been a perk for many of the city's tech startups, but they're now approaching a de facto policy. For the first time, many companies are urging—or mandating—that all nonessential employees work remotely through the end of the month, at least. These guidelines come alongside similar policies from the region's two largest tech companies,
Microsoft
and
Amazon
, as well as recommendations from local government.
More coronavirus news: Continuing coverage from PitchBook.
Dolly
, a bulky-item delivery startup headquartered in downtown Seattle, has allowed its 40 or so staffers to work from home every Wednesday for the past year. As a small company, Dolly doesn't have a dedicated human resources department, so its executive leadership team has been driving the contingency plan.
As of last Friday, Dolly strongly suggested that its employees work remotely until the situation resolves, according to VP of marketing Kevin Shawver.
"We've been unexpectedly preparing for this," Shawver said. "I expect there to be hiccups here or there, but in general, we're not really worried about productivity."
For pet-sitting startup
Rover
, the coronavirus outbreak turned a casual work-from-home policy into a company-wide protocol overnight. So far, the experiment is going well.
"This is the first time that we're testing, 'OK, everybody, starting tomorrow, everyone's remote,'" said Jovana Teodorovic, head of people and culture at Rover. "But from a productivity standpoint, so far, we don't see any sort of negative impact."
It's still relatively early days for the epidemic in the Seattle region, and much of the impact on businesses has yet to be fully understood. But even companies that had already embraced working remotely find themselves having to adapt to a new normal.
Rover, which has raised more than $300 million and plans to add 50 new employees this year, was forced to move all of its interviews online as the majority of its staff works from home. The company said it had prior experience doing interviews for remote candidates using Google Hangouts.
Other companies, such as people development consultancy Reverb, have already felt the impact of the virus firsthand. Reverb hosts in-person workshops at offices, and several of its events have been postponed due to the outbreak.
Following the leaders
Amazon and Microsoft dominate much of the area's employment scene, a position that means over the years they've often set the tone for other businesses in the region. Amazon has recommended that employees in both the Seattle metro and the Bay Area work from home until the end of the month, according to a company spokesperson. Microsoft has announced a similar policy. On Monday, the two companies each donated $1 million to a coronavirus response fund.
Adam Broetje, CEO of marketing consultancy Odd Dog Media, said that, though the company only has nine Seattle-based employees, he's paying attention to what bigger players are doing. Broetje said he's not too worried yet, but Odd Dog is supporting working from home as an option for employees who don't feel comfortable coming into the office, and expectations will change if the county or the Centers for Disease Control and Prevention revise their advice.
"We have kept the office open, being a small team, especially with a bunch of younger, relatively healthy people," Broetje said.
But Seattle's smaller startups have also pioneered emergency work policies themselves.
Textio
, which helps companies write job descriptions, required that nearly all of its roughly 150 employees work from home beginning early last week—ahead of announcements from the county and local tech giants.
"We actually think there's a lot of ability for smaller tech companies to take leadership positions like this, because it does in fact make it easier for the behemoths to follow," Textio co-founder and CTO Jensen Harris said. "They see that's the way the trend is going."
Local companies are relying heavily on tools including Zoom, Google Hangouts, Microsoft Teams and Slack to keep things running as teams work remotely. These technologies facilitate not only meetings, but also social events: Textio's workers are eating lunch together and holding happy hours over video, for example.
Investors give guidance
For several startups, their financial backers are now offering support of a different kind.
Seattle-based
Madrona Venture Group
has been hosting regular calls with the human resource heads of dozens of its portfolio companies. The check-ins are used to update the community on announcements from health officials and to share advice on how to deal with the situation, including reassuring workers and quickly implementing new policies. The calls are also a chance for more established firms to counsel younger ones who may not have an HR lead, let alone an entire department.
Greg Gottesman, the founder of Seattle-based startup studio
Pioneer Square Labs
, has cautioned startups in his network to revisit their assumptions for the year in light of the outbreak. But he also thinks they should look for opportunities as larger firms take a more cautious approach.
"I'll tell you that looking back, a lot of the very best businesses were started during the downturns," said Gottesman, who was a venture capitalist during the dot-com bust and the financial crisis.
Sequoia
made headlines last week when it cautioned founders that coronavirus is the "black swan" event of 2020 and warned of a drop in business activity. The firm advised CEOs to reassess their cash runway, fundraising plans, revenue forecasts and other variables in the event of a business downturn, and other investors have followed suit.
"All companies need to be prepared for a downturn and be proactive about how they invest their capital," Matt McIlwain, managing director at Madrona, said via email.
Join the more than 1.5 million industry professionals who get our daily newsletter!