Coronavirus
Coronavirus updates (May 11-May 17): Coronavirus effects on private markets
May 15, 2020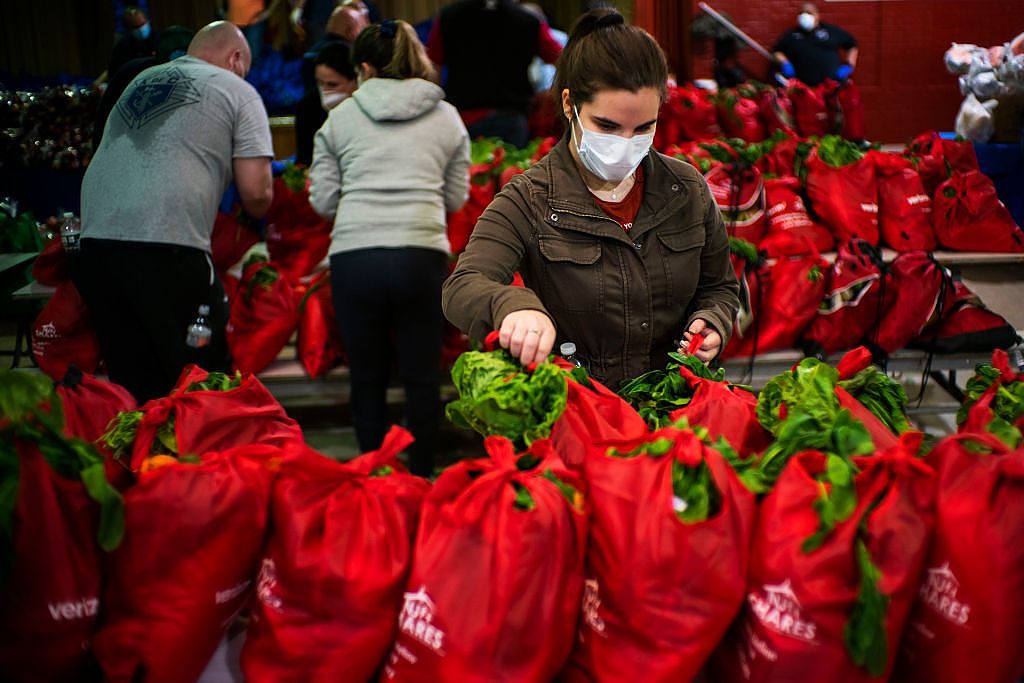 PitchBook is providing ongoing coverage of the coronavirus outbreak and its effects across the private markets and the economy.
Latest news on the coronavirus
In case you missed it:
GM's Cruise lays off 8% of staff
General Motors
-owned self-driving car company
Cruise
is letting go of around 8% of its nearly 2,000 person workforce, according to Bloomberg. The layoffs did not affect core engineering teams, and the company plans to continue hiring new talent, the report said. Last May, Cruise secured a $1.15 billion investment at a valuation of $19 billion, and reportedly had plans to double its workforce by the end of 2019.
News of the layoffs comes just days after rival
Waymo
extended a recent funding round to $3 billion.
In January, Cruise unveiled its driverless taxi, the Origin, but has not yet launched a real-world taxi program. Coronavirus lockdowns resulted in many self-driving programs being suspended, although some have since resumed.
—James Thorne, 5:36 p.m. PDT, May 14
3i's returns collapse under COVID-19 pressure
3i Group
has seen its returns shrink to £235 million in the year to March 31, down from £1.25 billion in 2019. The firm's private equity business, which has 32 companies in its portfolio, also took a hit, with gross returns falling around 70% to £352 million—or 6%. Its infrastructure unit delivered a negative return, losing £39 million after the division's share price fell in March.
London-based 3i pointed to the impact of COVID-19 on its travel, retail and automotive businesses as the cause. Discount retailer Action, 3i's largest investment, was forced to close its stores due to the lockdown, but has reopened most locations.
The firm is, however, maintaining its 2020 dividend. The board has recommended a total dividend of 35 pence per share for the fiscal year. The decision goes against 3i's FTSE 100 peers, who have cut payouts to shareholders by almost £24 billion since the beginning of the outbreak, according to the Financial Times. The group's shares closed up 6.3% on Thursday.
—Leah Hodgson, 4:05 p.m. PDT, May 14
Carlyle's fight with AmEx Global shows perils of COVID-19 for dealmakers
As the coronavirus has swept across the US, a growing list of PE firms have canceled deals struck before the pandemic hit. Overall, at least a half-dozen private equity deals in the US have been called off so far in 2020, according to PitchBook data.
And sellers are beginning to push back—in at least one case,
by heading to court
in hopes of forcing a buyout giant to complete a 10-figure investment.
—Adam Lewis, 10:15 a.m. PDT, May 14
Coronavirus effects on venture capital
Uber's pursuit of Grubhub could be a sign of consolidation to come
The pandemic is driving a growing hunger for food delivery apps. It could also
be sparking acquisition activity
in a sector that's currently dominated in the US by a few major names.
Uber
has offered to acquire rival
Grubhub
, according to multiple reports, a deal that would bring together the second- and third-largest players in the US meal delivery space. Uber's UberEats arm took in 25.7% of consumer spending on food delivery in the nation during April, according to Edison Trends, while Grubhub had a 22.8% share. Rival
DoorDash
led the way with 46.5%. With the size of that market growing amid the pandemic, M&A activity in the space could be poised to accelerate.
—Eliza Haverstock, 5:30 p.m. PDT, May 12
Female founders face funding hurdles amid the pandemic
M.H. Lines was set to kick off a Series A funding round for her marketing software startup, Automaton, at an industry conference in mid-March. Then, the pandemic turned the world upside down. Soon enough, Lines said, investors seemed to be looking for a reason not to invest—a marked change from sentiments just a few months ago.
Women, especially first-time founders, have long lagged behind men in raising venture capital for their startups. But in the pandemic's heightened climate of caution, anecdotes from female founders suggest that they face even greater hurdles because
VCs are suddenly turning more risk-averse
.
After making modest but steady gains in receiving funding the past couple of years, women had a setback just before the pandemic began. VC deals with startups founded exclusively by women dropped to just 4.3% in the first quarter vs. 7.1% in Q1 2019, according to PitchBook data. For first-time founders, it could take months or even years to see better fundraising outcomes.
—Eliza Haverstock, 5:04 p.m. PDT, May 8
Coronavirus effects on private equity
ZoomInfo still set on public debut
ZoomInfo Technologies
still intends to go public as soon as next month, according to Bloomberg, in spite of the current economic climate. The listing of the Massachusetts-based developer of a business intelligence platform would reportedly be one of the first tech company debuts since the start of the pandemic.
In February 2019, ZoomInfo was acquired by rival
DiscoverOrg
, which had received backing from private equity firms including
TA Associates
and
The Carlyle Group
. In the first quarter after it merged with DiscoverOrg, ZoomInfo booked $100 million in revenue, and its April revenue increased 80% year-over-year, again according to Bloomberg.
Just four US-based PE-backed companies have gone public so far in 2020, including real estate finance business Velocity Financial and Pharmaceutical Product Development, a provider of clinical trial and lab services, according to PitchBook data. —Eliza Haverstock, 5:53 p.m. PDT, May 11
Carlyle, GIC abandon $5B deal for American Express unit
The Carlyle Group and Singapore's sovereign wealth fund GIC have reportedly canceled a deal to acquire a 20% stake in American Express Global Business Travel that valued the company at around $5 billion, including debt, after the unit experienced a dramatic drop in revenue due to the coronavirus outbreak. American Express Global backer Qatar Investment Authority has sued Carlyle to close the deal, with Carlyle countersuing and alleging investors violated the share purchase agreement. —Adam Lewis, 4:14 p.m. PDT, May 11
PitchBook reports on the coronavirus impact on private markets
How the big five public PE firms fared in Q1
The big five publicly listed PE firms have released their first earnings reports since the coronavirus crisis began, providing a trove of data on how they're responding and evolving. Our
latest research note
takes a deep dive into these new reports to analyze key financial results and broader trends from Q1 2020. The findings include:
Cash produced from management and other fees is up year-over-year for each manager
GPs are temporarily boosting assets under management by holding onto capital that would have otherwise been distributed
As GPs continue to collect and deploy capital, fee-related earnings should be able to support management companies
—Wylie Fernyhough, 6:13 p.m. PDT, May 11
The end is near for Europe's M&A boom
Each year from 2015 to 2019, the aggregate value of all M&A transactions in Europe topped €1 trillion. The numbers from the first quarter of this year would seem to put 2020 on a similar pace.
But the coronavirus pandemic and its effects will likely cause a severe slowdown in dealmaking, according to PitchBook's
Q1 2020 European M&A Report
, presented in partnership with KPMG, Liberty GTS and ACG. The report examines the specific factors that will reshape the market and offers analysis of how dealmakers might respond.
—Nizar Tarhuni, Dominick Mondesir, Nalin Patel and Masaun Nelson, 4:47 p.m. PDT, May 7
Did you miss any of our continuing coverage of COVID-19? Find our previous updates below:
Join the more than 1.5 million industry professionals who get our daily newsletter!