Coronavirus
Coronavirus updates (April 20-April 26): Coronavirus effects on private markets
April 24, 2020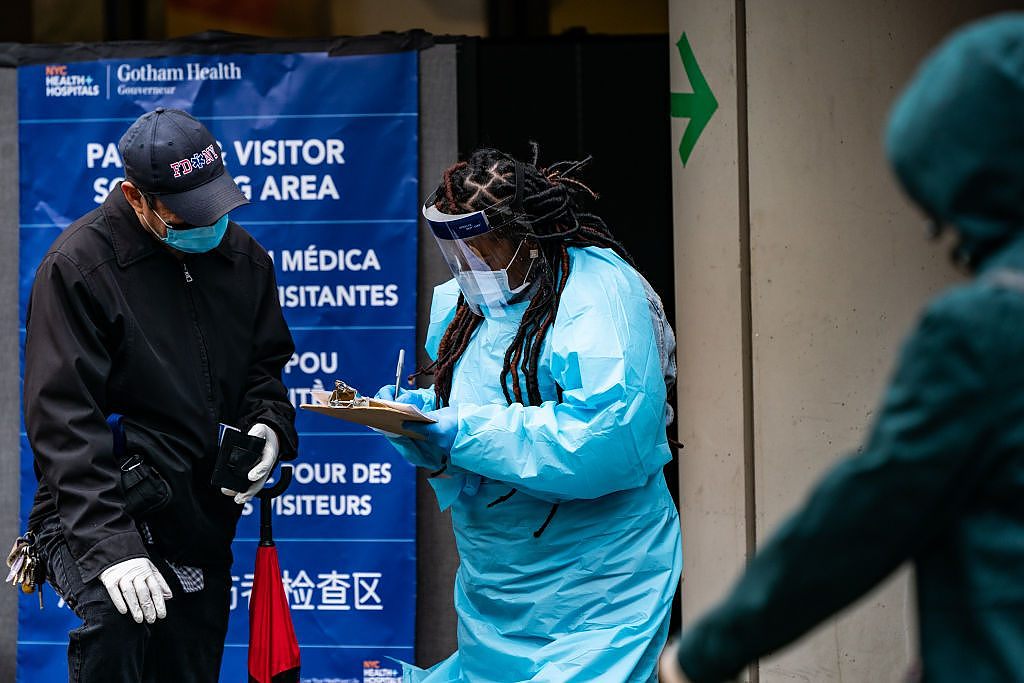 PitchBook is providing ongoing coverage of the coronavirus outbreak and its effects across the private markets and the economy.
Latest news on the coronavirus
In case you missed it:
Coronavirus takes toll on Blackstone's earnings, but stock surges
Asset values dropped in each of
Blackstone
's four main divisions during the first quarter of 2020, the firm announced Thursday.
But public investors were still encouraged by the firm's first earnings report since the coronavirus pandemic began, an announcement that provided the first formal clue to
how publicly traded buyout firms will fare
in the midst of an unforeseen crisis.
—Adam Lewis, 5:00 p.m. PDT, April 23
Will venture debt play a bigger role during the crisis?
PitchBook's
venture debt research note
examines how the strategy could prove a useful avenue for VC-backed companies looking to extend their runways during pandemic-related economic distress.
Breaking down the pros and cons of utilizing venture debt, the note also explores how venture lending could transform during the current, unprecedented situation.
—Kyle Stanford and Van Le, 4:48 p.m. PDT, April 23
How one fintech segment is poised to weather the economic storm
Small and medium-sized businesses have been disproportionately hurt by the havoc wrought by the coronavirus pandemic—particularly those that rely on foot traffic, such as retail stores and restaurants. Fintech companies serving this portion of the market are feeling related pressures, leading to layoffs and reduced operations.
Yet, according to PitchBook's
new emerging technology research note
, a recovery may offer unique opportunities for a specific segment of the fintech space that's well-positioned to ride out the storm.
—Robert Le, 3:10 p.m. PDT, April 23
Coronavirus effects on startups
Magic Leap lays off half of staff, seeks funding amid economic decline
Augmented reality startup
Magic Leap
has made deep cuts in the midst of the coronavirus pandemic, letting go of
around half its staff
. The layoffs affected more than 800 employees, according to an employee who was briefed on the matter.
CEO Rony Abovitz told employees that Magic Leap is in the process of raising more money, but the new investment came with certain conditions, said the person, who asked not to be identified because the information is private. The startup said in November that it was in the process of raising a Series E.
—James Thorne, 1:30 p.m. PDT, April 22
COVID-19 solutions developer secures $16.3M
Smart Reporting, a provider of medical reporting tools, has completed a €15 million (about $16.3 million) Series B led by
Yabeo Capital
. The Munich-based startup is working with other businesses to build a reporting template specifically designed for suspected COVID-19 cases. The new capital will be used to develop its technology and introduce its software to new areas of medicine.
—Leah Hodgson, 11:00 a.m. PDT, April 21
UK unveils $311M Future Fund for struggling startups
The UK has authorized a support package worth £250 million (about $311 million) for tech startups impacted by COVID-19. The Future Fund consists of grants and loans; it will be used to invest up to £5 million apiece in eligible businesses throughout the country. To qualify, startups must be able to secure at least an equal amount of match funding from private investors and have raised £250,000 over the past five years.
The government has faced pressure from startups cut out of other financing alternatives, including a newly created loan program aimed at supporting PE-backed companies. Earlier this month, CEOs from some of the country's biggest VC-backed startups launched a campaign headed by Crowdcube that asked the government to provide support to tech startups.
—Leah Hodgson, 5:47 p.m. PDT, April 20
Coronavirus effects on venture capital
Pay cuts getting worse for lower-level roles at VC-backed companies
Even as workers at venture capital portfolio companies have been losing their jobs, a growing number of startups are attempting to ride out the coronavirus pandemic
by implementing salary cuts
for rank-and-file employees and CEOs alike, according to a new survey.
The cost-cutting efforts will likely have varying impacts from company to company, but they're indicative of a worsening financial state across the broader venture landscape. The seemingly unending news of layoffs and furloughs continued this week at multibillion-dollar companies like
Magic Leap
,
Vice Media
and
Houzz
. Notable startups that have reportedly issued pay cuts across the board over the past month include
BuzzFeed
and
Oyo
.
According to compensation data provider J.Thelander Consulting, roughly 14% of VC-backed companies reported they had made pay cuts from March 18 to March 30, with that figure growing to 26% for responses from March 31 to April 7. Lower staff-level roles and middle managers have been affected more frequently as economic conditions have deteriorated.
—Joshua Mayers, 5:42 p.m. PDT, April 22
Pandemic set to disrupt a boom time for US venture capital
The past two years were record-setting ones in the US venture ecosystem, with deal count and deal value both climbing to new heights. The good times continued during the early months of 2020. But now, in a world transformed by the coronavirus, startups and VCs are entering a period of transition.
The
Q1 2020 PitchBook-NVCA Venture Monitor
dives into all the potential fallout for a VC industry that's yet to feel the full effects of COVID-19. Key takeaways include:
A recent surge in early-stage deals should subside, with startups focusing on managing burn rates and extending cash runways
Valuations haven't shifted yet, but down rounds will likely become more common in the coming quarters
A growing focus on the healthcare sector is driving more and more VC interest in life sciences startups
Coronavirus effects on private equity
As oil plunges, bankruptcies loom for private equity portfolio companies
Oil has plummeted to its lowest levels in nearly four decades. And some small crude producers—many of them backed by private equity—stand to lose the most. The price on the May futures contract of West Texas Intermediate, the US benchmark crude, closed down some 300% Monday at a new low of minus $37.63 a barrel. Crude barrels were priced at more than $60 apiece in January.
This latest price dip
could spell doom for many US oil producers
. Small independent operations, which operate under higher capital costs than integrated giants like Exxon Mobil or BP, are the most likely to face bankruptcy.
—Eliza Haverstock, 5:56 p.m. PDT, April 20
Economic impact of the coronavirus
Senate passes bill to replenish small-business loan program
The Senate passed a bill Tuesday to add more than $320 billion to the Paycheck Protection Program, the small-business rescue effort that ran out of its initial $350 billion funding last week. Around $60 billion has been earmarked for small and mid-sized banks, community-based lenders and credit unions.
A number of venture capital-backed startups have reportedly taken advantage of the loan program, including electric vehicle startup
Faraday Future
, according to The Verge. Many private equity-backed companies may not qualify under the Small Business Administration's affiliation rules.
The bill also includes $25 billion for coronavirus testing, $75 billion for hospitals, and $60 billion for the Economic Injury Disaster Loan program, another small-business relief effort. The House is expected to vote on the bill later this week.
President Trump indicated in a Tweet yesterday that more fiscal relief would be coming after the current bill is signed into law.
—James Thorne, 5:51 p.m. PDT, April 21
Oil collapses as demand plummets
The price of US crude hit a record low Monday afternoon, ahead of Tuesday's expiration of current futures contracts. The price of benchmark West Texas Intermediate crude fell below $3 a barrel and as low as $1.02. Such figures are unprecedented, representing the lowest level since oil futures trading began in 1983. Crude was trading above $60 in January.
Since the pandemic hit, the domestic oil industry has been pummeled and is facing a significant oversupply as the economic shutdown has severely limited demand in the US. OPEC countries and Russia struck an agreement last week to limit production, but it has not yet been sufficient to combat the dramatic drop in demand worldwide.
—Eliza Haverstock, 11:09 a.m. PDT, April 20
PitchBook reports on the coronavirus impact on private markets
COVID-19 is set to turn European PE upside down
As the coronavirus outbreak went global during March, European nations such as Italy, France and Spain were initially among those hit hardest. As a result, several countries in the region have already entered sudden recessions. In the months to come, private equity firms may be among those feeling the economic pain.
Our
Q1 2020 European PE Breakdown
also anticipates what havoc the pandemic might wreak on the industry as a whole. Among the takeaways:
European PE fundraising fell substantially in Q1, and 2020 could be on track for historically poor fundraising totals
After back-to-back annual decreases, exit activity could plunge in 2020
Add-on, take-private and PIPE deals may all become more frequent
—Nizar Tarhuni, Dominick Mondesir and Masaun Nelson, 5:48 p.m., April 21
Record European venture activity set to abate
European venture activity soared to record levels over the past several years. But now, all that is set to change.
PitchBook's latest research note
dedicated to European venture details how the COVID-19 pandemic will affect the dynamics between startups, GPs and LPs across the continent's venture ecosystems. A host of ramifications seems likely, including delayed exit plans and deal terms shifting in favor of investors.
—Nalin Patel and Masaun Nelson, April 16
Did you miss any of our continuing coverage of COVID-19? Find our previous updates below:
Join the more than 1.5 million industry professionals who get our daily newsletter!