Coronavirus
Coronavirus updates (April 6-April 12): Coronavirus effects on private markets
April 12, 2020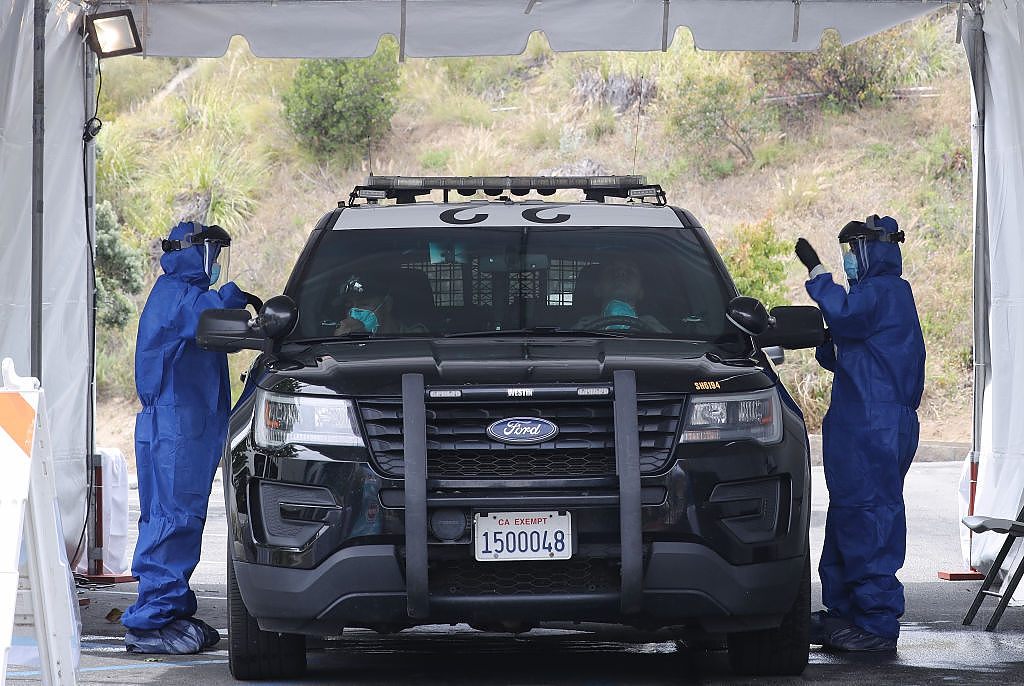 PitchBook has been providing ongoing coverage of the coronavirus outbreak and its effects on different areas of the private markets and the broader economy.
Latest news on the coronavirus
In case you missed it:
Investors are cautious on private markets during shutdowns, PitchBook survey shows
Private market investors are riding out the coronavirus outbreak with a wait-and-see stance, but a significant portion of them already are expecting to scale back their bets this year, according to a survey by PitchBook.
The survey, conducted on March 31 and April 1, provides an early glimpse into how the vast economic turmoil caused by the pandemic may be shaping the outlook of limited partners and investors at venture capital or private equity firms. Answers provided by the survey's 383 respondents suggest that
investors are becoming more conservative
even as they try to gauge the impact of the global health emergency.
—Alexander Davis, 5:06 p.m. PDT
Buyout funds in times of crisis
As the world enters what may well be the worst recession since at least the global financial crisis, buyout funds won't be immune from the pain. The
latest research note
from PitchBook's private equity analysts examines how buyout funds have acted and performed in prior periods of economic duress, homing in on capital calls, distributions and more. Some highlights:
GPs are likely to issue smaller and fewer capital calls
A precipitous decline in the frequency and magnitude of buyout fund distributions is to be expected
Buyout fund valuations are set to fall, which could yield a favorable environment for LP investment
—Wylie Fernyhough and Zane Carmean, 5:04 p.m. PDT
Private equity firms promise millions for coronavirus relief
Over the past week, some of the biggest names in private equity have proved willing to reach into their deep pockets to help first responders battling the coronavirus outbreak and aid their own portfolio companies struggling to stay afloat. Firms such as Apollo Global Management, Blackstone and KKR are all taking different approaches. KKR has made the biggest public commitment so far, pledging $50 million to a range of beneficiaries, including first responders and the firm's portfolio companies.
The aim of helping those affected by the crisis is admirable. But critics point to the hundreds of billions of dollars these firms have under management and argue that
they are only scratching the surface
of the aid they are capable of providing.
—Adam Lewis and Eliza Haverstock, 5:00 p.m. PDT
Coronavirus effects on startups
EU offers support to startups
The European Union is launching a new initiative to support venture capital and growth financing in Europe. The European Scale-Up Action for Risk Capital program will provide up to €300 million (about $326 million) to increase the investment capacity of VC and PE funds. The aim is to trigger investments of up to €1.2 billion to support scale-up companies. The funding will be available to both new and existing funds.
The EU estimates that up to 90% of fast-growing businesses on the continent will have difficulties financing their growth due to COVID-19. Exits for investors have also been compromised, forcing them to hold on to startups for longer. ESCALAR is intended to relieve pressure on investors and help them meet their portfolio companies' needs.
—Leah Hodgson, 11:01 a.m. PDT, April 8
How startups are battling the spread of fake news during the pandemic
Misinformation about the coronavirus, from phony cures to conspiracy theories about it being a bioweapon, can be deadly. As fake news is spreading along with the pandemic itself, it's creating a sense of obligation for startups that expose online falsehoods to step up to the plate.
Several VC-backed companies, including
NewsGuard
and
Graphika
,
are already fighting back
: setting up coronavirus misinformation hotlines, partnering with public health advocates and relying on human moderators to alert the public to inaccurate information.
—Priyamvada Mathur, 6:08 p.m. PDT, April 6
Startups call for help as UK support lags behind other offerings in Europe
After Germany and France unlocked billions of euros for domestic startups, UK founders and their investors have called on the UK government to step up its protection of early-stage businesses during the coronavirus pandemic.
The Save Our Startups petition, which was launched by crowdfunding platform operator Crowdcube and claims to be backed by over 2,000 signatures, wrote an open letter to UK prime minister Boris Johnson. The letter warned that many of the UK's
almost 30,000 startups may not be eligible
for the government's Coronavirus Business Interruption Loan Scheme, which is designed to rescue small and medium-sized businesses dealing with the pandemic's impact.
—Andrew Woodman, 6:03 p.m. PDT, April 6
Finnish startup event Slush canceled due to COVID-19
Northern Europe's largest tech event, Slush, has been canceled in response to the coronavirus outbreak. In a statement, Slush chief executive Miika Huttunen said it would be irresponsible to ignore the financial fallout for the event's partners, vendors and visitors, should organizers have to cancel the event closer to its intended November date. The event draws around 25,000 people to Helsinki each year.
—Leah Hodgson, 11:00 a.m. PDT, April 6
Coronavirus effects on venture capital
Away, Toast join other VC-backed unicorns in laying off staff
Luggage manufacturer
Away
is in the process of furloughing roughly half of its workforce and lay off another 10% of its staff, according to a blog post published by co-founders Steph Korey and Jen Rubio on Tuesday. Founded in 2015, the New York-based company has recently seen its sales plummet by more than 90% in the wake of the pandemic.
Toast
, a provider of point-of-sale software for restaurants, let go of as many as 1,000 employees on Tuesday, The Information reported. The news comes nearly two months after the company raised $400 million in a Series F at a $4.9 billion valuation in February.
—Priyamvada Mathur, 1:15 p.m. PDT, April 7
Privitar lands $80M as cybersecurity interest grows amid COVID-19
Privitar, a London-based startup working with the UK's National Health Service to safeguard patient data,
has raised an $80 million Series C
, reflecting a growing investor interest in cybersecurity driven in part by the coronavirus outbreak.
A sudden, widespread shift to remote work has left many companies vulnerable, and cybercriminals are flooding email inboxes with schemes designed to capitalize on panic surrounding the virus. As of March 26, the number of coronavirus-related phishing attacks had spiked 667% since the prior month, according to IT security company Barracuda Networks.
—Leah Hodgson, 5:19 p.m. PDT, April 6
Coronavirus effects on private equity
PE loses out, VC still unclear on $350B US stimulus package (updated)
Despite lobbying efforts by House Minority Leader Kevin McCarthy and House Speaker Nancy Pelosi, it appears that most venture capital-backed companies still don't have clear access to the $350 billion in loans available as part of the $2 trillion US stimulus package. And middle-market companies with private equity owners are out of luck, too—at least for now.
Part of that contradicts what McCarthy told Axios on Thursday, when he said he was assured that VC-backed companies would soon be allowed access to the loan program after a conversation with US Treasury Secretary Steve Mnuchin. Late Friday night, the Small Business Administration, a department of the US Treasury tasked with setting up the program,
updated its rules on which companies were eligible
, added nonprofits and faith-based organizations to the list. It said nothing specific about how VC-backed companies were exempt from the plan's original affiliation rules.
—Adam Lewis, 10:11 a.m. PDT, April 6
Economic impact of the coronavirus
Congress could add $250B to small-business loan program
US Treasury Secretary Steven Mnuchin has requested an additional $250 billion from Congress to aid small businesses impacted financially by the coronavirus pandemic, a move that comes after banks were overwhelmed by loan requests when an initial $350 billion program launched last Friday. Senate Republicans have indicated hopes of passing a bill to provide the new funding as soon as this week.
There are already signs that the original $350 billion plan, a key part of the $2 trillion US stimulus package passed late last month, may not be enough to meet demand in a ravaged economy. After lawmakers sent out mixed signals last week, it appears most companies backed by VC and PE firms lack clear access to loans from the massive program. It's unclear whether VC- and PE-backed companies would be eligible for the new round of loans.
—Adam Lewis, 5:34 p.m. PDT, April 7
Stocks rise as signs point to potential coronavirus peak
US stocks posted strong gains on Monday amid hopes that the rate of deaths and serious infections is plateauing in New York, the country's hardest-hit region. The Dow Jones Industrial Average, S&P 500 and Nasdaq all ended the day up 7% or more. Stocks of retailers including
Nordstrom
,
Kohl's
and
Williams-Sonoma
were among the day's biggest gainers.
—James Thorne , 1:47 p.m. PDT, April 6
PitchBook reports on the coronavirus impact on private markets
The pandemic is transforming private market strategies for LPs
The COVID-19 pandemic's ripple effects across private financial markets continue to widen. The latest research note from our analysts is dedicated to exploring how allocators to private fund strategies
are adapting to the coronavirus crisis
. A few key findings:
As a group, LPs are better positioned to combat the denominator effect today than during the global financial crisis
LPs allocating to PE and VC funds can expect net cash flows to turn negative
Many VC funds are likely to shift some of their expenditures toward sustaining portfolio companies
—James Gelfer, Dylan Cox, Hilary Wiek, Wylie Fernyhough, Andy White and Zane Carmean, April 2
How COVID-19 will impact US venture
Rising from the depths of the financial crisis, the US venture capital industry steadily evolved throughout the 2010s, culminating in recent record-breaking years. Now, as the coronavirus pandemic has transformed the entire world in just a few short months, US venture is changing again.
As part of our ongoing research coverage of COVID-19, the latest note from our venture analysts breaks down
the pandemic's many ramifications
for the US venture ecosystem.
—James Gelfer, Cameron Stanfill, Kyle Stanford, Joshua Chao and Van Le, March 31
How COVID-19 is affecting the US PE market
As the coronavirus epidemic reshapes the global economy, it's also shifting the focus in certain areas of the market. For private equity, which is in many ways a bet on future economic growth, that means first looking to secure current investments before sourcing new deals.
The
latest research note
from our PE analysts details how the outbreak is transforming the market and how the private equity industry is likely to respond as it continues.
—Dylan Cox, Wylie Fernyhough and Zane Carmean, March 30
Did you miss any of our continuing coverage of COVID-19? Find our previous updates below:
Join the more than 1.5 million industry professionals who get our daily newsletter!