Best-funded startups in Q1 are boosted and battered by the coronavirus
April 3, 2020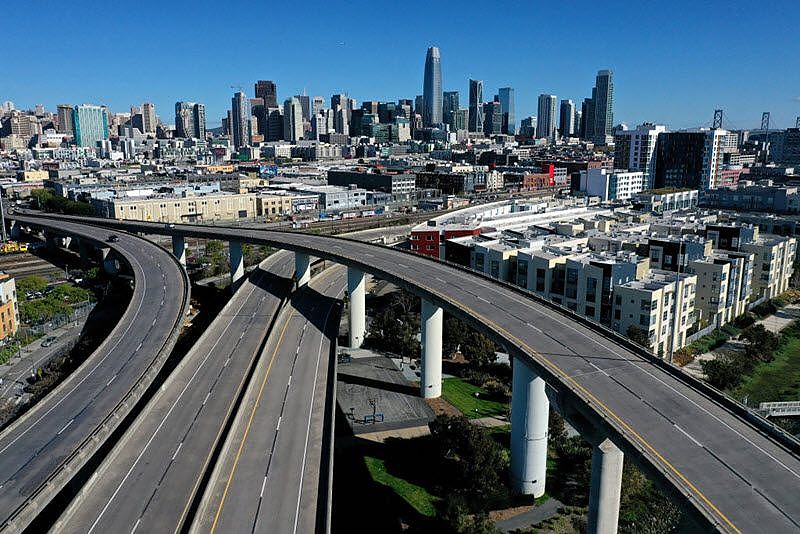 Venture capitalists hammered out a stream of mega-funding rounds in the first quarter, handing out some of the last big checks before the world economy ground to a standstill.
In the first three months of 2020, some 106 companies closed deals of $100 million or more, according to PitchBook data. For perspective, there were 115 and 99 global mega-rounds in the first quarters of 2019 and 2018, respectively.
Nearly half of the top 25 deals were announced in March, when the Bay Area and other key tech hubs came under lockdowns to contain the coronavirus pandemic. That may seem surprising, but fundraising negotiations for these deals likely preceded their announcements by weeks or months.
Many of the largest rounds went to companies that clearly benefit from a world that is, in large part, sheltering in place. Others are already facing setbacks from widespread business closures, a condition that may not return to normal for months and whose costly after-effects are hard to predict.
Top 25 rounds in Q1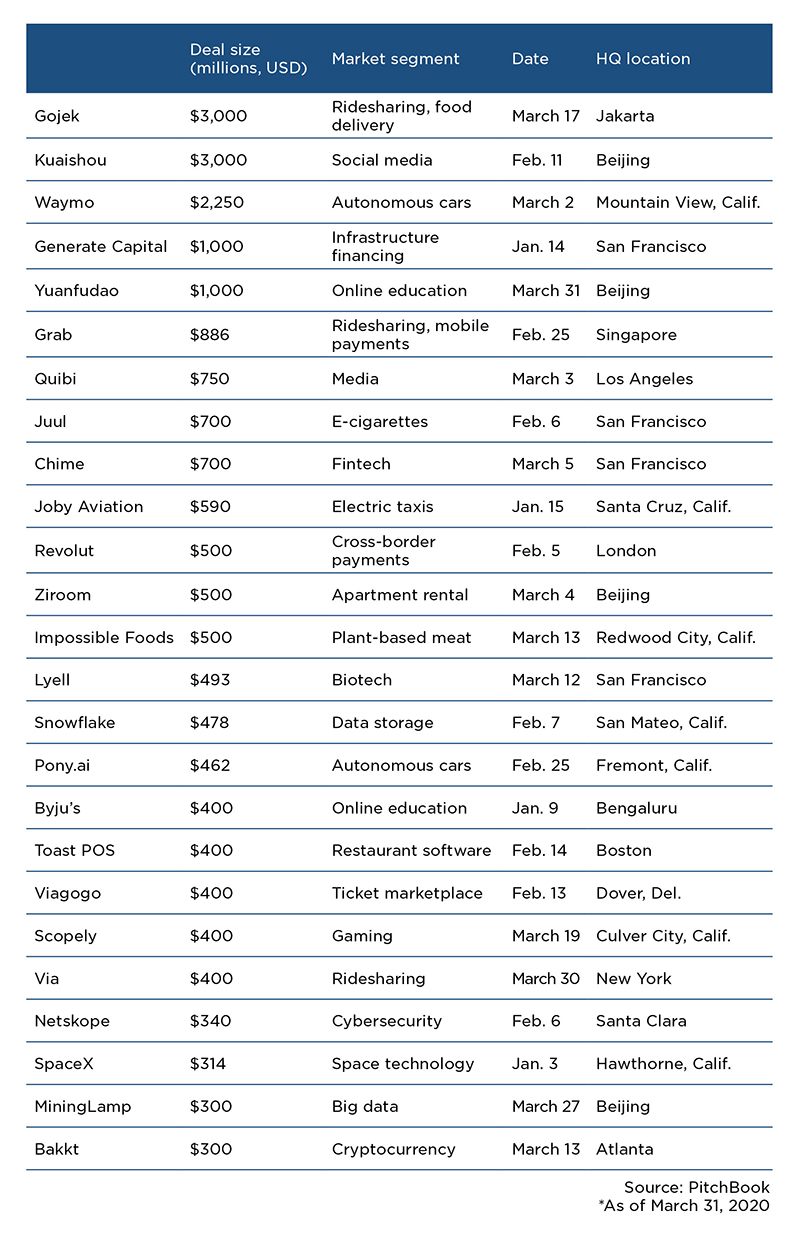 Riding high
Schools around the globe have been shuttered, sparking a need for digital alternatives. Chinese online learning startup
Yuanfudao
raised $1 billion in March, and India's
Byju's
, another ed-tech company, claimed $400 million just a few months before India's more than 1 billion people were ordered to stay inside.
Singapore's
Grab
took in $886 million, while its rival
Gojek
raised $3 billion. The two "super app" makers will likely take a hit to their ridehailing businesses, but they're also leaders in food delivery, which has soared in regions under lockdown.
Quibi
, which is launching its short-form video service on Monday, raised $750 million. "Netflix and quarantine" has become a way of life for many, which may or may not benefit the likes of Quibi, whose app is geared toward quick-hit videos for people on the go.
Mobile gaming company
Scopely
raised $200 million with an eye toward future acquisitions at a time when gaming activity is on the rise.
Crisis headwinds
Some of the largest rounds went to companies that face stiff challenges in the new normal, but their significant piles of cash could help position them for when life eventually returns to normal around the world.
Self-driving vehicle companies like
Waymo
and
Pony.ai
, which both raised huge rounds, have suspended testing programs. Employee transportation startup
Via
, whose latest round pushed its valuation to more than $2 billion, must get through a period when large swaths of the US workforce are doing their jobs at home.
Toast
, which makes point-of-sale software for restaurants, raised $400 million in February and is now reportedly taking cost-cutting measures as dining establishments and other storefronts have been shuttered.
Join the more than 1.5 million industry professionals who get our daily newsletter!