Coronavirus
Coronavirus updates (March 23-March 29): Coronavirus effects on private markets
March 29, 2020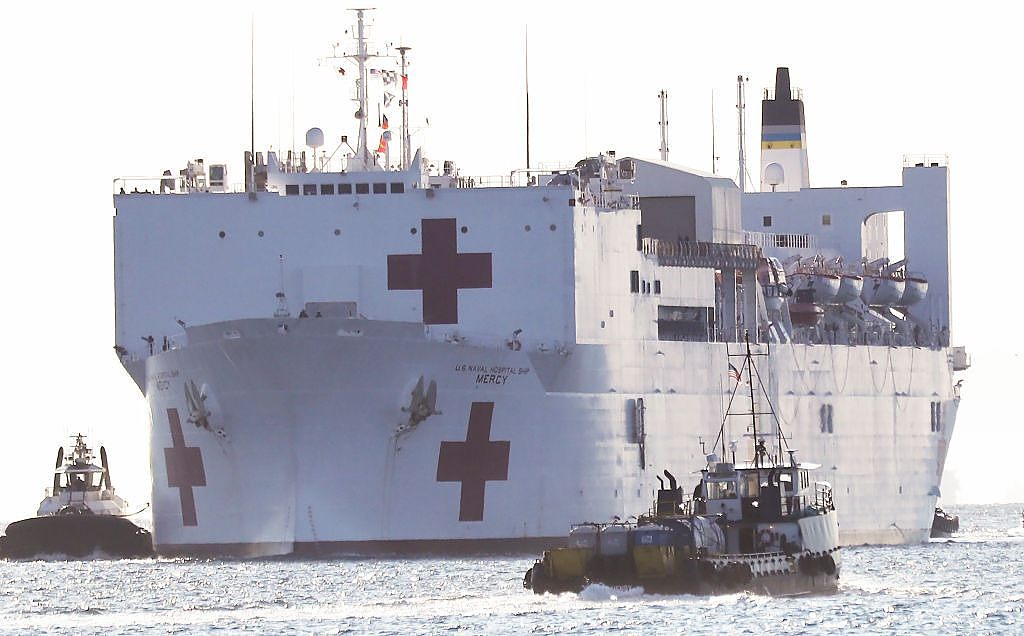 PitchBook has been providing ongoing coverage of the coronavirus outbreak and its effects on different areas of the private markets and the broader economy:
Latest news on the coronavirus
In case you missed it:
Gig workers take back power amid unprecedented challenges
Even as gig economy workers face unprecedented challenges, they are
notching early wins
in negotiations with politicians and employers.
The $2 trillion aid package that was signed into law on Friday grants unemployment benefits to self-employed workers who normally don't qualify. Meanwhile,
Instacart
shoppers are planning a strike to start Monday that will test the efficacy of collective action for gig workers.
The shift in power could have long-term consequences for tech companies whose businesses rely on large pools of self-employed workers.
—James Thorne, 5:26 p.m. PDT
More startups announce layoffs due to coronavirus
In the latest round of coronavirus-related job cuts, two more startups have let go of employees. E-scooter startup
Bird
laid off around 30% of its staff on Friday, according to TechCrunch. In a memo, Bird CEO Travis VanderZanden reportedly said the layoffs were necessary to help the company stay solvent until the end of 2021 as Bird struggles with the financial and operational impact of the pandemic.
Car-sharing unicorn
Getaround
laid off around 100 employees in the US, according to The Information. The San Francisco-based company announced its first wave of layoffs in January in an effort to reduce costs and has now reportedly shed nearly half of its workforce.
While the ongoing layoffs mark a grim reality for the mobility sector, the industry could ultimately emerge from the pandemic in a strong position as the economy recovers. Micromobility startups could draw urban commuters away from public transit, as e-bikes and e-scooters may be compelling options for those wary of sharing space, according to PitchBook's analyst note on the
effects of the coronavirus outbreak
on emerging technologies.
—Priyamvada Mathur, 2:33 p.m.
US stocks fall but end whipsaw week higher
US stocks closed lower on Friday but ended a wildly volatile week with a gain of 10%, as the House passed a $2 trillion relief package. The Dow Jones Industrial Average ended a three-day winning streak by closing down 915 points, or 4%, at 21,636.78. The Standard & Poor's 500 Index fell 3.4% but ended the five-day stretch up 10.3% at 2,542.47. The S&P earlier in the week closed at 2,237.
—Alexander Davis 1:15 p.m. PDT
What $2T in stimulus does—and doesn't do—for private markets
The House was expected to weigh in Friday on a $2 trillion rescue package that passed the Senate on Wednesday. The sprawling document consists of both broad and targeted assistance for companies and individuals amid the coronavirus outbreak.
Here are the main considerations
for private equity and venture capital
, including aid for small businesses and targeted relief for different industries.
—James Thorne, 6:07 p.m. PDT, March 26
VC firms develop initiatives to support home-bound student entrepreneurs
Before becoming tech titans,
Microsoft
and
Facebook
were once just ideas hatched by Harvard students with free time on their hands.
Now, a new generation of would-be upstarts created by students is working away on the next big thing. Seizing on campus closures and the overall disarray sweeping colleges across the nation, a group of US-based VC investors is
racing to help those student entrepreneurs
in a bet that coronavirus-related upheaval may help spur innovation.
—Eliza Haverstock, 5:33 p.m. PDT, March 26
Coronavirus effects on startups
Airbnb plans to house 100,000 healthcare workers
Airbnb
is waiving fees and encouraging hosts to offer their homes for free as a way to provide housing for healthcare workers and others involved in tackling the coronavirus outbreak. The company aims to help 100,000 medical workers find free or subsidized housing around the world.
—James Thorne, 4:08 p.m. PDT, March 26
France launches €4B support package for startups
The French government is rolling out a support plan worth €4 billion for startups, in order to address cash concerns brought on by the spread of COVID-19. The sovereign wealth fund Bpifrance is putting up €80 million that companies can use to bridge the gap between previously planned funding rounds. Startups can borrow as much as two years of payroll for employees based in France or 25% of annual revenue as part of a €300 billion liquidity support plan for all businesses affected by the virus. The government will also speed up tax returns and public support payments.
—Leah Hodgson, 11:00 a.m. PDT, March 25
Compass lays off 375 employees
Real estate startup
Compass
has laid off 15% of its staff, or around 375 employees, Business Insider reported. The move comes amid fears that a severe economic slowdown will soon hit real estate. Proptech companies
Redfin
,
Opendoor
and
Zillow
have been curbing costs by suspending home-flipping programs.
SoftBank
-backed Compass raised $370 million last summer at a $6.4 billion valuation.
—
James Thorne, 4:05 p.m., March 23
Coronavirus effects on venture capital
Facing disaster, corporate venture capital to undergo key stress test
After driving much of the venture capital market's hyper-growth in recent years, corporations are poised for a decisive stress test of their zeal for funding startups. Heading into 2020, it wasn't unreasonable to forecast another record year for VC financing involving corporate venture capital arms, such as those of titans Intel, Salesforce and Google.
But that was before the coronavirus outbreak brought the world economy to a standstill. And now turmoil spurred by the global health emergency has given rise to a new mantra for business decision-makers:
Hit pause
.
—Alexander Davis, 6:18 p.m. PDT, March 24
White House says self-swabbing kits available 'sometime this week', elevating regulatory confusion for startups
In contradiction to the FDA's recently updated guidance, the White House said Monday night that coronavirus self-collection swab tests will be available this week. The source of these tests was not shared. "There was a breakthrough today, and I think we'll see that from the FDA, for all of those who are waiting for self-swabbing options, those are going to be available sometime this week," said White House coronavirus task force leader Dr. Deborah Birx at the briefing.
On Saturday, the FDA specifically disallowed companies from offering mail-order self-swabbing kits for processing in commercial labs, increasing the scope of a previous directive that only blocked in-home tests. As a result, a series of biotech startups were forced to abandon their product plans. Some of these companies, including
Carbon Health
,
EverlyWell
and
Nurx
had sold or were on the verge of selling their at-cost kits.
—Eliza Haverstock, 2:24 p.m. PDT, March 24
Changing FDA rules leave startups in limbo over at-home COVID-19 tests
Regulatory confusion is leaving biotech startups in limbo as they race to unveil COVID-19 sample collection kits, underlining a scattered federal response that has left the US far behind other developed countries in testing capability.
At the root of the confusion is rapidly changing guidance from the FDA, which on February 29 issued an emergency use authorization to allow select private laboratories to run novel coronavirus tests—something only the CDC could previously do. Soon, a series of medical testing startups with private lab partnerships began to swiftly develop at-home swab sample collection kits for polymerase chain reaction (PCR) tests, which can detect specific genetic material contained in the virus that causes COVID-19.
On Saturday, the agency updated its guidelines for private labs, prohibiting them from collecting sample swabs via mailed-in home kits—just as several venture capital-backed companies prepared to bring them to market. As a result, at-home sample collection
no longer appears a viable solution
to the nation's testing lag.
—Eliza Haverstock, 4:08 p.m. PDT, March 23
Coronavirus effects on private equity
Silver Lake-backed Endeavor announces layoffs
Endeavor
, the operator of a Hollywood talent agency and provider of other sports and entertainment offerings, has laid off around 250 employees across its various businesses due to impacts from the coronavirus, according to Variety. A majority of the cuts will reportedly affect IMG Academy, a boarding school and sports training facility in Florida, as well as support staff at the WME talent agency.
Silver Lake
first invested in WME in 2012 and has been the majority owner of Endeavor since its creation in 2014 upon the merger of WME and IMG.
—Adam Lewis, 5:29 p.m. PDT, March 25
Coronavirus claims Spanish PE pioneer
José María Loizaga Viguri, one of the founding fathers of Spanish private equity, has died of COVID-19. The news was confirmed by Spanish infrastructure giant
ACS Group
, where Loizaga, 84, was vice president and a board member.
Loizaga was involved in several notable deals in the 1980s, setting up Banco Hispano Industrial and leading the restructuring and subsequent merger of the two major Spanish industrial banks: Banco Unión and Banco Urquijo. In 1985, he founded Spanish PE firm Mercapital (later
N+1 Mercapital
), where he was president until 2008. He was also previously listed as a senior partner at Madrid-based
Moira Capital
, where his son, Javier Loizaga is now chairman.
—Andrew Woodman, 11:30 a.m. PDT, March 24
Thoma Bravo becomes latest to upend exit over coronavirus concerns
Citing market volatility due to the spread of the coronavirus, Thoma Bravo has canceled its auction for healthcare security company Imprivata in a possible exit that could have been worth more than $2 billion, according to PE Hub. The firm reportedly brought on Goldman Sachs and William Blair to launch a sale process for the Lexington, Mass.-based business earlier this year. Thoma Bravo took Imprivata private for roughly $544 million in 2016.
—Adam Lewis, 3:11 p.m. PDT, March 23
Economic impact of the coronavirus
Senate aims to vote Wednesday on $2T stimulus package
Senate leaders say they're still aiming to vote Wednesday on a $2 trillion rescue package aimed at mitigating the economic effects of the coronavirus pandemic, but a last-minute dspute over jobless aid has been delaying a final vote, The New York Times reported. The deal, reached in the early hours of Wednesday morning after lengthy negotiations, would be the largest economic stimulus measure in modern history. The full text of the bill hasn't been released, but Sen. Pat Toomey (R-Pa.) said it would include $454 billion in funds to support emergency action by the Federal Reserve, according to Bloomberg.
—Kate Rainey, 1:42 p.m. PDT, March 25
Historic rebound for stocks
US stocks rocketed higher to log their best day since 1933, as Congress and the Trump administration neared agreement on a massive stimulus package to stabilize the economy. The Dow Jones Industrial Average shot up 2,112.98 points, or 11.4%, to close at 20,704. It was the Dow's largest daily point gain in history and its biggest in percentage terms in nearly 90 years.
Negotiators are closing in on a rescue legislation that would be worth between $1.6 trillion and $2 trillion. Senate Majority Leader Mitch McConnell (R-Ky.) said an agreement could be reached on Tuesday evening.
—Alexander Davis, 4:30 p.m. PDT, March 24
UK mulls equity investment to bolster businesses amid pandemic
The UK government is looking at plans to buy equity stakes in companies struggling with the impact of the COVID-19 pandemic, according to the Financial Times. Public money could be used to buy shares, which could then be sold to private investors. Airlines are reportedly among the primary targets, as UK Transport Secretary Grant Shapps has promised that the government would intervene to prevent their collapse. The country's largest carrier,
British Airways
, is reportedly planning layoffs.
Virgin Atlantic
founder Richard Branson has committed to spending £250 million to keep the airline afloat, while also calling for state aid.
The proposal comes after bankers warned the government that its previously announced measures wouldn't be enough to keep the worst affected companies afloat. Chancellor Rishi Sunak announced March 17 that £330 billion of guarantees would be made available to businesses.
—Leah Hodgson, 11:53 a.m. PDT, March 23
PitchBook reports on the coronavirus impact on private markets
The ripple effects of coronavirus on emerging technologies
Venture-backed startups are facing an ever-shifting environment and a largely uncertain future amid the coronavirus outbreak. But, as our latest analyst note shows, there may be light at the end of the tunnel.
VC deal value dropped 28% during the Great Recession, but deal count fell just 5%—and it rose for angel & seed deals, suggesting that, while deals may be smaller, startups can still find investors. However, the
impact of the coronavirus pandemic
is expected to vary widely across different sectors of emerging tech.
—Paul Condra and Aria Nikkhoui, March 26
Case studies for the coronavirus outbreak
As part of PitchBook's ongoing efforts to provide useful and actionable research amid the coronavirus pandemic, we've been combing our archives to find past analyses that are newly relevant to the current situation in the private markets. Today we're featuring two case studies from previous editions of the PitchBook Benchmarks.
The first case study explores
the performance of buyout funds
from 2007—a year that marked a stark inflection point in the historical arc of private equity.
VC and PE fund cash flows have deviated from historical trends as of late. Zeroing in on call-down percentages, the second case study examines
how private fund managers have acted
in times of distress.
—Garrett Black and James Gelfer, March 25
Did you miss any of our continuing coverage of COVID-19? Find our previous updates below:
Join the more than 1.5 million industry professionals who get our daily newsletter!