Politics
Fed's stimulus offers relief to private equity despite critics' objections
April 16, 2020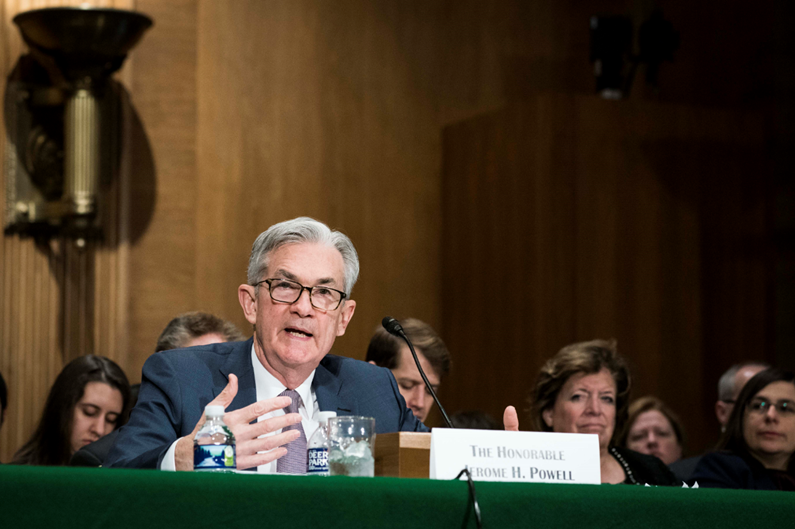 Some private equity firms and their portfolio companies are celebrating access to a $2.3 trillion lending program launched last week by the Federal Reserve to boost a coronavirus-stricken economy. But for critics, questions remain about the potential exploitation of a program designed to aid people and businesses battered by a pandemic.
The Fed's new program includes loans to small businesses that come with fewer restrictions than the $350 billion small-business loan program launched earlier this month by Congress. For some in private equity, it means much-desired access to funds that could help keep struggling companies afloat.
"We appreciate the Federal Reserve's actions and believe they are a step in the right direction to help more workers and companies across America," said Drew Maloney, president and CEO of the American Investment Council, a private equity lobbying group.
More coronavirus news: Continuing coverage from PitchBook
But others are worried about a lack of safeguards in the Fed's lending program to prevent private equity firms from taking advantage.
"One thing we're concerned about is, these could be used for leveraged buyouts," said Marcus Stanley, policy director at Americans for Financial Reform, a progressive group that advocates for stricter Wall Street regulation. "I don't see anything stopping it. They could be used for dividend recapitalizations, potentially. There's way too few requirements or conditions of this funding."
The Fed is now offering four-year loans to companies with up to 10,000 workers or with revenues of $2.5 billion or less, while the congressional initiative limited access to companies with 500 employees or fewer. Private equity-backed companies were further hampered by an affiliate rule lumping together the employee count of every company in a PE firm's portfolio.
Many private equity-backed companies will still be left out of the Fed package, because companies with a leverage rate of more than four times their EBITDA in 2019 won't be eligible for assistance. Median debt-to-EBITDA ratios for US buyouts have hovered between 5.5x and 6x during the past two years, according to
PitchBook's 1Q 2019 US PE Breakdown
.
The congressional program has been riddled with delays and confusion from the outset, problems amplified by overwhelming demand. It has nearly run out of money, and the Senate is negotiating a plan to expand the loan package.
Both Congress and the Fed are offering to forgive loans if companies make a "good-faith effort" to keep their employees on staff. But Stanley said it's unclear precisely what that means, and that it would be easy to envision ways to evade restrictions on how the loans could be used.
"That's got holes in it from all types of perspectives," he said. "What is a good-faith, reasonable effort? You're only attesting to how you use proceeds of the loan. What if you use the proceeds of the loan to pay payroll, but then use the other revenue to pay fees and dividends up to the private equity owners? That's an obvious loophole."
Jerry Graunke, a principal at advisory firm
Erie Street
in Chicago, contested that notion, noting that a majority of firms that use the Main Street Lending Program would act in good faith. And by helping middle-market private equity firms, the government would in effect also be helping teachers, firefighters and other public service employees whose pensions make up a bulk of a private equity firm's capital commitments.
"I mean, it's guidance at this point, and there's probably going to be additional guidance. I can't take that cash and give it to my chairman to go have him buy a private jet," he said.
Another concern is private equity's reputation for charging high fees and relying too heavily on leverage. In recent months, prominent US lawmakers including Sens. Elizabeth Warren and Bernie Sanders have ramped up criticism of what they see as predatory tendencies, pointing to the high-profile bankruptcies of
Toys R Us
,
Shopko
and Hahnemann University Hospital, a facility in the Philadelphia area meant to treat the city's low-income residents.
"The problem is that, historically, private equity has been extremely aggressive at seeking ways to drain money out of portfolio companies to the benefit of general partners," Stanley said. "If you're going to give money to private equity portfolio companies, you need to put really strong conditions on the behavior of the private equity company."
Graunke acknowledged the misfires but argued that a majority of firms need the same assistance as other companies impacted by the coronavirus, adding that many don't have the capital available to save jobs without assistance. And he said he'll continue lobbying for private equity to be included in the next Small Business Administration loan program, which could be another $250 billion.
Added Graunke: "We don't want to punish workers because their boss's boss's boss sold to some private equity firm."
Join the more than 1.5 million industry professionals who get our daily newsletter!