Coronavirus
Coronavirus updates (May 4-May 10): Coronavirus effects on private markets
May 8, 2020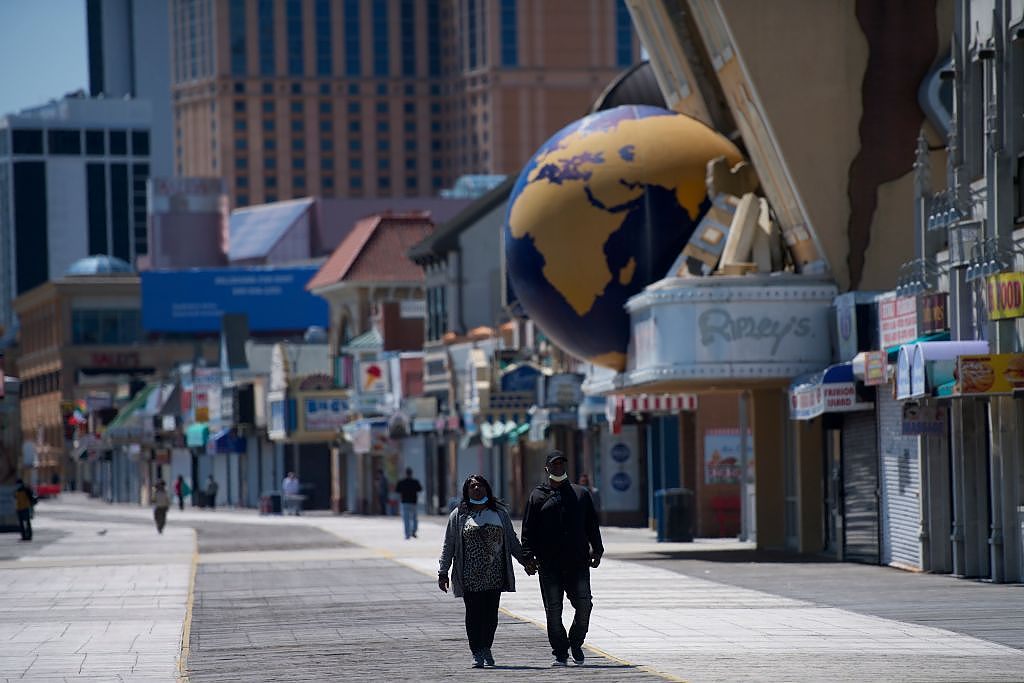 PitchBook is providing ongoing coverage of the coronavirus outbreak and its effects across the private markets and the economy.
Latest news on the coronavirus
In case you missed it:
Female founders face funding hurdles amid the pandemic
M.H. Lines was set to kick off a Series A funding round for her marketing software startup, Automaton, at an industry conference in mid-March. Then, the pandemic turned the world upside down. Soon enough, Lines said, investors seemed to be looking for a reason not to invest—a marked change from sentiments just a few months ago.
Women, especially first-time founders, have long lagged behind men in raising venture capital for their startups. But in the pandemic's heightened climate of caution, anecdotes from female founders suggest that they face even greater hurdles because
VCs are suddenly turning more risk-averse
.
After making modest but steady gains in receiving funding the past couple of years, women had a setback just before the pandemic began. VC deals with startups founded exclusively by women dropped to just 4.3% in the first quarter vs. 7.1% in Q1 2019, according to PitchBook data. For first-time founders, it could take months or even years to see better fundraising outcomes.
—Eliza Haverstock, 5:04 p.m. PDT
Stocks rally in the face of devastating jobs report
Wall Street held onto its recent gains in the hours after the latest jobs report from the US Labor Department confirmed the worst unemployment numbers since the Great Depression.
The national unemployment rate for April spiked to 14.7%, with 20.5 million people dropped from payrolls last month, a staggering change from just a few months ago. In February, the unemployment rate sat at a remarkably low 3.5%, while in March it was 4.4%. The pandemic has wrought economic devastation quickly and deeply: in the depths of the 2008 recession, the unemployment rate never surpassed about 10%.
Nonetheless, the stock market ascended slightly after the report. The S&P 500 index was up about 0.5% as of 1 pm in New York, while the Dow Jones Industrial Average was up nearly 0.6%. The tech-heavy Nasdaq Composite was up around 0.7%.
—Eliza Haverstock, 10:45 a.m. PDT
Coronavirus effects on startups
Target eyes purchase of Deliv tech in push for same-day delivery
As demand explodes for online shopping and delivery amid the coronavirus pandemic,
Target
is in talks to
buy technology assets from Deliv
, a same-day delivery startup that is winding down its operations.
Target's interest follows decisive actions by retailers like
Walmart
and
Amazon
to accelerate deliveries to patrons sheltering in place. Target-owned delivery service
Shipt
has reportedly hired around 70,000 new shoppers, and the retail giant's digital sales have doubled.
—James Thorne, 5:29 p.m. PDT, May 7
Coronavirus effects on venture capital
Uber reimagines bet on scooters, leads $170M investment in Lime
Uber
led a
$170 million round for Lime
, capping a seven-day stretch in which both the ridehailing giant and the scooter startup announced layoffs. As part of the deal,
Lime
also acquired Uber's bikesharing division,
Jump
.
The agreement enables Uber to reduce its operating costs, helping the company navigate the downturn, at least in the near-term. For Lime, the cash provides much-needed support during the pandemic—but it comes with a significant valuation haircut.
—Priyamvada Mathur, 5:37 p.m. PDT, May 7
Airbnb lays off 25% of staff, narrows vision to focus on core business
Airbnb
has
laid off almost 1,900 employees
, about 25% of its workforce, as the travel industry continues to reel from the global pandemic.
The vacation rental company's CEO, Brian Chesky, told employees in a memo that its revenue forecast for 2020 is less than half of last year's. In April, the San Francisco-based company raised $2 billion in debt and equity financing from
Silver Lake
,
Sixth Street Partners
and
T. Rowe Price
, among other investors.
Airbnb said it is planning to cut costs by pulling back from "activities that do not directly support the core of our host community." That includes pausing work in its transportation business and Airbnb Studios, an entertainment initiative. It's also reducing investments in Airbnb Hotels and Luxe, its luxury rental offering.
—James Thorne, 5:42 p.m. PDT, May 5
Coronavirus effects on private equity
J. Crew files for awaited PE-backed bankruptcy
J. Crew
has filed for Chapter 11 protection, becoming the first national brick-and-mortar retailer capsized by the coronavirus pandemic. The company will receive $400 million in debtor-in-possession financing as part of a restructuring agreement, while its lenders will convert about $1.65 billion of debt into equity ownership. Even before the arrival of the coronavirus, J. Crew was struggling under a heavy debt load, but the pandemic has caused more acute financial concerns, including the closing of hundreds of locations. In March, the outbreak also led J. Crew to cancel a planned IPO for
Madewell
, a women's apparel subsidiary it has operated since 2006. J. Crew now expects to hold on to Madewell through the bankruptcy process, and Madewell CEO Libby Wadle will remain in her role.
J. Crew will continue operating its ecommerce unit, with plans to reopen stores once health restrictions from the pandemic are lifted. Recent reports have indicated that
Neiman Marcus
and
JC Penney
are two other major national retail chains that could be on the brink of bankruptcy.
—Adam Lewis, 6:13 p.m. PDT, May 4
Owl Rock seeks $1.5B for virus-related debt deals
Owl Rock Capital Partners
is planning to raise $1.5 billion for loans that will go to companies impacted by the coronavirus, according to Bloomberg. Based in New York, Owl Rock typically makes investments of between $100 million and $500 million in companies with between $50 million and $2.5 billion in annual revenue.
—Adam Lewis, 5:09 p.m PDT, May 4
PitchBook reports on the coronavirus impact on private markets
The end is near for Europe's M&A boom
Each year from 2015 to 2019, the aggregate value of all M&A transactions in Europe topped €1 trillion. The numbers from the first quarter of this year would seem to put 2020 on a similar pace.
But the coronavirus pandemic and its effects will likely cause a severe slowdown in dealmaking, according to PitchBook's
Q1 2020 European M&A Report
, presented in partnership with KPMG, Liberty GTS and ACG. The report examines the specific factors that will reshape the market and offers analysis of how dealmakers might respond.
—Nizar Tarhuni, Dominick Mondesir, Nalin Patel and Masaun Nelson, 4:47 p.m. PDT, May 7
COVID-19 has catalyzed opportunities for digital fitness startups
The COVID-19 outbreak has forced consumers to say goodbye to fitness facilities and find alternative ways to work up a sweat. Many are turning to exercise methods that are disrupting the fitness and mental health industries.
In our latest research note, PitchBook's analysts break down how companies in the fitness space are
grappling with new challenges and seizing opportunities
to reshape their business models and operations. The note also offers a breakdown of startups across multiple segments, Context for the ongoing shift to at-home fitness devices and insight on how pandemic-focused policies may help battered businesses survive.
—Kaia Colban and Van Le, 4:53 p.m. PDT, May 6
SPACs emerge as an IPO alternative in a volatile market
Amid the current volatility of public markets, many companies looking to go public in 2020 have had to delay plans for a traditional debut. But there may be another path.
Our latest research note details how special purpose acquisition companies
serve as an alternative exit option
, due in part to their flexibility. The note also explores how the SPAC trend may develop and how it plays into broader innovation in the IPO process.
—Cameron Stanfill, 6:10 p.m. PDT, May 4
Will remote startups transform the economy?
Practically every tech startup has shifted to working from home in recent weeks, forcing founders and investors alike to rethink the value of telework. The COVID-19 pandemic could be setting the stage for a new era of fully remote venture-backed startups operating without central offices.
With fully remote business models being put to the test, PitchBook's
latest research note
examines how such a trend could serve as a model for growth, innovation and disruption over the next decade.
—Paul Condra, May 1
Quantitative perspectives: US private equity during economic turmoil
The US private equity industry continues to grapple with how to properly navigate this unprecedented period of economic distress. In the first report of its kind, PitchBook analysts provide a
fully quantitative retrospective
of the US PE landscape during the previous recession, as well as a forward-looking assessment of what we expect to occur in the coming one. Key points include:
Private equity deal flow is forecast to experience material declines, driven by the impact of economic deterioration on credit spreads
Portfolio company bankruptcies are expected to tick up, as cash flow to service debt dries up in the short term
Smaller managers may fail, as they are less equipped to manage distressed portfolios and lack the track records to attract new LP commitments
—Nizar Tarhuni, Daniel Cook, Andy White and Zane Carmean, May 1
Did you miss any of our continuing coverage of COVID-19? Find our previous updates below:
Join the more than 1.5 million industry professionals who get our daily newsletter!