Micromobility
Uber reimagines bet on scooters, leads $170M investment in Lime
May 7, 2020
Lime
has raised $170 million in a round led by
Uber
, giving the electric scooter startup a much-needed breather to manage pandemic-fueled losses.
As part of the agreement, Lime also acquired the ridehailing giant's bikesharing division,
Jump
, and will continue to integrate its mobile app integration with Uber.
"This deal enables Uber to reduce operating costs associated with its Jump bikes business, which should help the company navigate the downturn in the near-term," said PitchBook emerging tech analyst Asad Hussain.
The new funding round would value Lime at $510 million, as first reported by The Information. That would be a 79% drop from the startup's $2.4 billion valuation after a funding round last August, according to PitchBook data. Lime did not disclose its current valuation.
Existing investors including
Alphabet
,
GV
and
Bain Capital Ventures
also participated in the funding round
News of the funding comes a day after Uber announced plans to lay off around 3,700 full-time employees with CEO Dara Khosrowshahi forgoing his base salary for the rest of the year.
A week ago, Lime laid off 13% of its global workforce, its second round of cuts this year. The company laid off 14% of its employees and ceased operations in 12 cities worldwide in January as it looked to achieve profitability in 2020.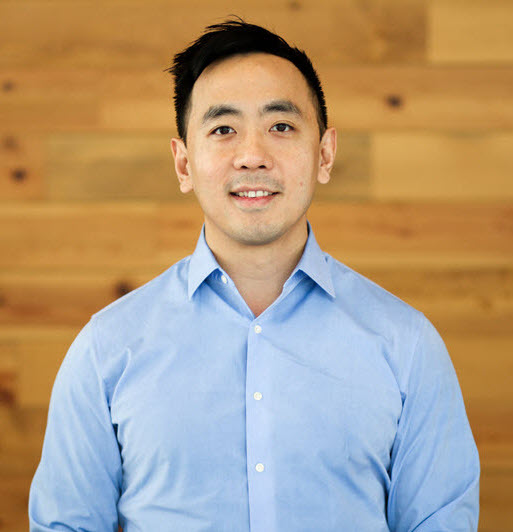 Hussain said the deal also provides Uber with a degree of upside optionality to buy Lime in the future—assuming the San Francisco-based company is able to successfully rebound coming out of this crisis. Lime's new CEO, Wayne Ting (pictured), appears to think it will.
"Micromobility will be vital to the new world affected by COVID-19 and we are already seeing this as cities begin to move again," Ting said in the statement announcing the deal. Ting, who was Lime's head of global operations and strategy, served as Khosrowshahi's chief of staff prior to joining Lime in 2018.
However, VC deals for micromobility companies are likely to record a significant drop in the second quarter of 2020, according to a
recent PitchBook report
. The challenging funding environment will also result in sizable valuation haircuts to some companies, with deal terms increasingly in favor of investors.
Uber's stock closed up 11% Thursday in the wake of the announcement.
Featured image via Mario Tama/Getty Images
Join the more than 1.5 million industry professionals who get our daily newsletter!