Coronavirus
Coronavirus updates (April 27-May 3): Coronavirus effects on private markets
May 1, 2020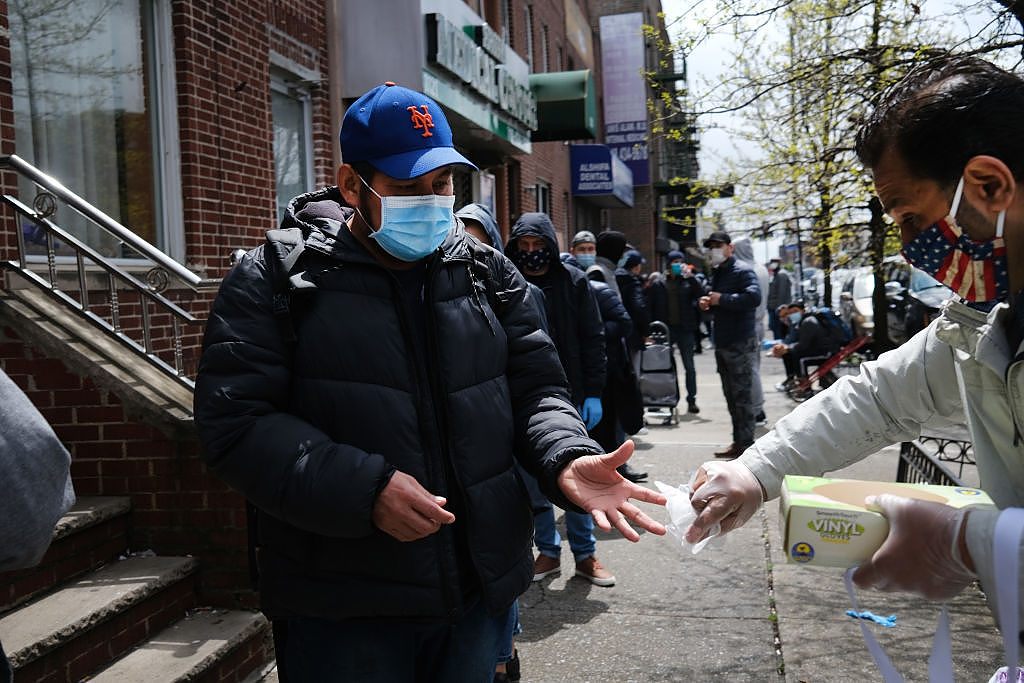 PitchBook is providing ongoing coverage of the coronavirus outbreak and its effects across the private markets and the economy.
Latest news on the coronavirus
In case you missed it:
Unemployment claims since mid-March top 30M
More than 3.8 million Americans filed for unemployment insurance in the week ending April 25, according to a Department of Labor report released today. That represents a decrease of about 603,000 claims from the previous week. However, it's highly likely that state agencies have under-counted recent unemployment figures as they are reportedly overwhelmed and unable to quickly process each claim.
About 12.4% of American workers received unemployment benefits during the week ending April 18, the report said. It surpasses the peak unemployment rate of 10% in 2009; peak unemployment in the Great Depression reached 24.9%. Since mid-March, about 30.3 million Americans have applied for the benefits.
—Eliza Haverstock, 12:42 p.m. PDT, April 30
Coronavirus effects on startups
Instacart on track to deliver first profit
Instacart
is expecting around $10 million in net profit for April, after seeing grocery sales of about $700 million in each of the first two weeks of the month, according to The Information. This will reportedly be the first time Instacart has turned a profit; it lost over $300 million in 2019. Backed by D1 Capital Partners, Coatue Management and
Sequoia
, the San Francisco-based company was valued at $7.87 billion in 2018, according to PitchBook data.
—James Thorne, 1:16 p.m. PDT, April 27
Coronavirus effects on venture capital
Juul and Lyft plan mass layoffs
E-cigarette startup
Juul
and ridehailing company
Lyft
are making dramatic cuts to their workforces as layoffs continue to hit Silicon Valley. Juul is planning to cut between 850 to 900 employees in a move that isn't connected to the economic downturn, according to The Wall Street Journal. The startup faces federal investigations and allegations that it contributed to a rise in teen vaping.
Lyft told investors it will terminate approximately 982 employees, or 17% of its staff, as transportation plummets amid stay-at-home orders. Rival
Uber
has considered cutting around 20% of its workforce, The Information reported.
—James Thorne, 10:43 a.m. PDT, April 29
Coronavirus effects on private equity
Bain Capital becomes latest PE firm to fund pandemic relief
Leaders and employees at Boston's
Bain Capital
have donated $40 million to a coronavirus relief fund that benefits first responders, medical workers and employees of the firm's portfolio companies, according to Reuters. The money will reportedly go toward a number of specific areas, including food and economic relief for those hit hard by the virus, as well as return-to-work programs for businesses in Bain's portfolio.
It is the latest example of a private equity firm donating to pandemic relief, with other investors like
Apollo Global Management
, Blackstone and
KKR
also pledging money to help combat the outbreak. Critics, however, wonder if the industry could be doing more.
—Adam Lewis, 5:30 p.m. PDT, April 29
Blackstone says NIBC takeover is in doubt
Blackstone has warned that it may not get regulatory approval for its acquisition of Dutch bank NIBC, questioning the bank's ability to finance the deal after it decided to postpone dividend payments during the coronavirus crisis, according to Reuters. Blackstone agreed in February to buy the publicly listed business in a deal valued at €1.4 billion (about $1.5 billion at today's conversion rate). NIBC's share price closed Tuesday down nearly 12%.
—Kevin Dowd, 5:15 p.m. PDT, April 28
Economic impact of the coronavirus
Elizabeth Warren, Alexandria Ocasio-Cortez want mergers halted due to COVID-19
Sen. Elizabeth Warren (D-Mass.) and Rep. Alexandria Ocasio-Cortez (D-N.Y.) have introduced legislation to halt large mergers and acquisitions
through the duration of the coronavirus pandemic
, the progressive pair's latest bid to rein in what they see as predatory behavior from private equity firms and corporations.
Dubbed the Pandemic Anti-Monopoly Act, the legislation would place a moratorium on takeovers involving companies with over $100 million in revenue and financial institutions with a market cap exceeding $100 million. The bill specifically takes aim at private equity firms, hedge funds and companies that are majority-backed by either type of investor. Last week, Rep. David Cicilline (D-R.I.), the chair of the House Antitrust Committee, proposed a similar temporary ban on large acquisitions.
—Adam Lewis, 6:07 p.m. PDT, April 28
Silicon Valley's lockdown extended through May
San Francisco and five surrounding counties, which were the first in the nation to order residents to stay at home, are extending the order through the end of May. Despite progress made in slowing the spread of the coronavirus, local officials said more time is needed to safely reopen communities. Some restrictions will be relaxed on certain unspecified activities, officials said, but details weren't released yet. The original mandate began in mid-March and was set to last through May 3.
—Alexander Davis, 2:30 p.m. PDT, April 27
PitchBook reports on the coronavirus impact on private markets
In the trenches: How venture funds act and perform in times of crisis
Every market cycle is different. But past crises can offer valuable lessons about how VC players may approach the current moment.
The
latest research note
from our venture analysts examines historical fund data to provide insight into how GPs tend to respond to times of broader economic duress. Key takeaways include:
Many VC funds are likely to shift capital deployment this year, focusing on supporting existing portfolio companies
PitchBook VC analysts believe older vintages are more at risk now than during the last financial crisis
Net cash flows to LPs could turn negative in 2020 after a multiyear stretch of robust distributions
—James Gelfer and Zane Carmean, 6:12 p.m. PDT, April 28
COVID-19 is set to turn European PE upside down
As the coronavirus outbreak went global during March, European nations such as Italy, France and Spain were initially among those hit hardest. As a result, several countries in the region have already entered sudden recessions. In the months to come, private equity firms may be among those feeling the economic pain.
Our
Q1 2020 European PE Breakdown
also anticipates what havoc the pandemic might wreak on the industry as a whole. Among the takeaways:
European PE fundraising fell substantially in Q1, and 2020 could be on track for historically poor fundraising totals
After back-to-back annual decreases, exit activity could plunge in 2020
Add-on, take-private and PIPE deals may all become more frequent
—Nizar Tarhuni, Dominick Mondesir and Masaun Nelson, 5:48 p.m., April 21
Did you miss any of our continuing coverage of COVID-19? Find our previous updates below:
Join the more than 1.5 million industry professionals who get our daily newsletter!