VR/AR
A major AR startup stumbled, but users are flocking to the technology
April 24, 2020
View comments

(4)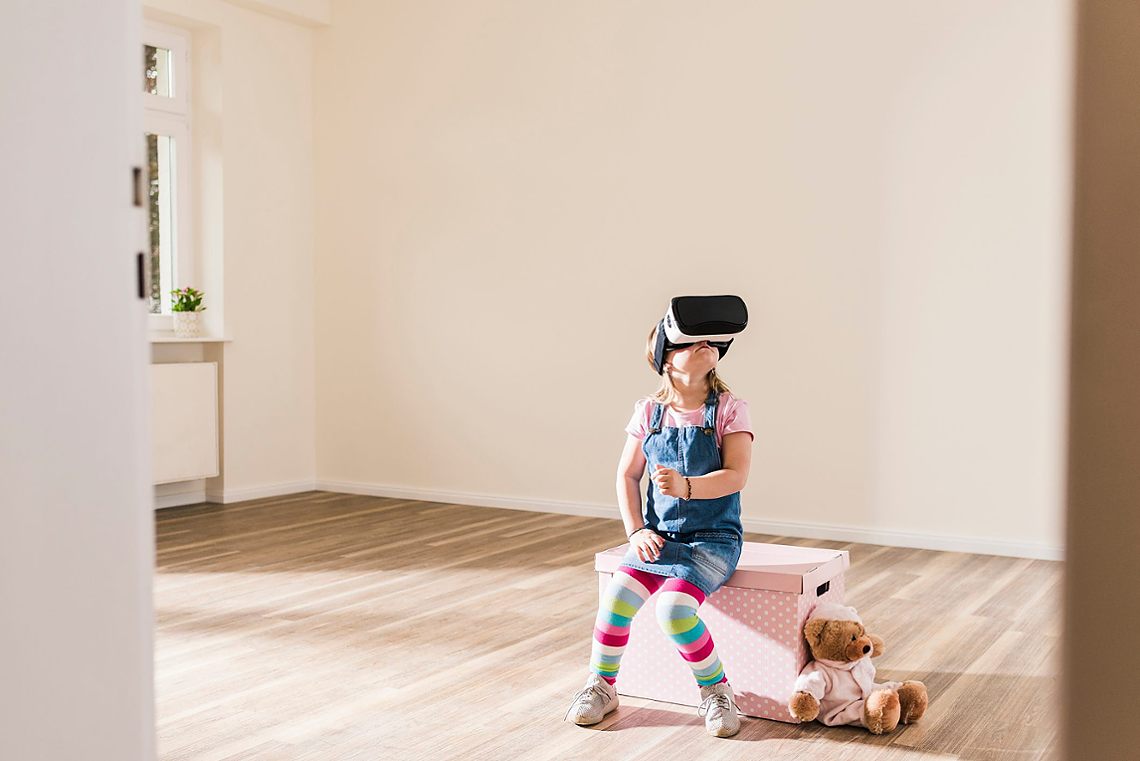 News that
Magic Leap
laid off half its staff and abandoned its consumer ambitions may sound like a nail in the coffin for the augmented reality industry.
But the most well-funded startup in the space had struggled before the coronavirus pandemic, and there are signs that demand for AR and virtual reality are growing in a world under stay-at-home orders.
"Right now, VR is having a moment. Everyone's locked in their homes," said Adam Draper, founder of
Boost VC
. Many of the firm's portfolio companies in the AR and VR space have seen engagements and revenues grow substantially.
"It's starting to look like a real market," he said.
In recent weeks, artists have turned to the technology to host live concerts and music exhibitions. Commercial real estate brokers are taking clients on virtual tours of office spaces. And the tech is gaining a stronger foothold in fields like telemedicine, connected fitness and travel.
Marco DeMiroz, a co-founder of the
Venture Reality Fund
, said that his firm's portfolio of VR, AR and AI companies have done well overall through the first quarter, and that 10 have received or are raising new financing.
Global venture funding for VR and AR startups has been strong in recent years, with a record $8.5 billion across 600 deals in 2019, according to PitchBook data.
But the current picture is less rosy: Only 127 deals worth roughly $800 million have been announced so far in 2020.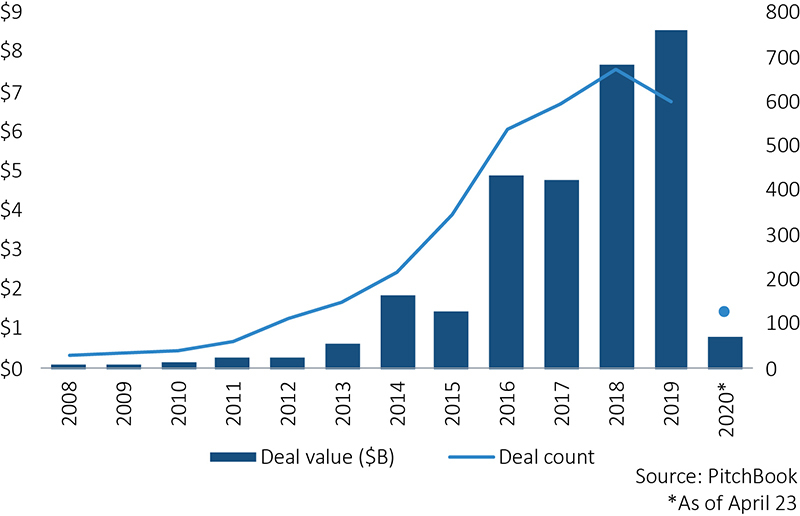 Despite slow consumer adoption, demand is growing on the enterprise side, as companies look for ways to train people and work collaboratively in a socially-distanced environment.
"This is really the moment for VR to shine because of remote collaboration, remote training and remote manufacturing," said DeMiroz.
Telemedicine startup
XRHealth
raised $7 million this week for virtual clinics offering physical therapy, mental health and treatment for cognitive impairments. Since launching less than two months ago, the company has already brought on 400 providers to its network.
"We are hiring as fast as we can to support the growth," said XRHealth CEO Eran Orr.
The virtual format allows providers to more accurately track the progress of their patients and aims to reduce costs. Patients who seek treatment through XRHealth interact with a provider virtually and may perform sessions on their own through the VR app. They can either use their own headset or subscribe for access to a device.
The price point of mixed-reality headsets—$2,300 or more for the Magic Leap—could be prohibitive, even in a strong economy. But as consumers stay home more, both to avoid social gatherings and to save money, Draper thinks VR and AR entertainment could benefit from the same forces that helped Netflix add a record 15.77 million subscribers last quarter.
Due to a combination of high demand and supply chain problems caused by the coronavirus, some popular VR headsets have been out of stock in recent months. That includes Oculus Quest, which Draper compared to the original Macintosh computer—a consumer-focused hardware package that is easy to use for the average person and relatively affordable, with prices starting at $400.
"The coronavirus has created insane demand," Draper said. "The industry is not able to actually supply enough for how much demand there is."