Coronavirus
Coronavirus updates (June 29-July 5): Coronavirus effects on private markets
July 2, 2020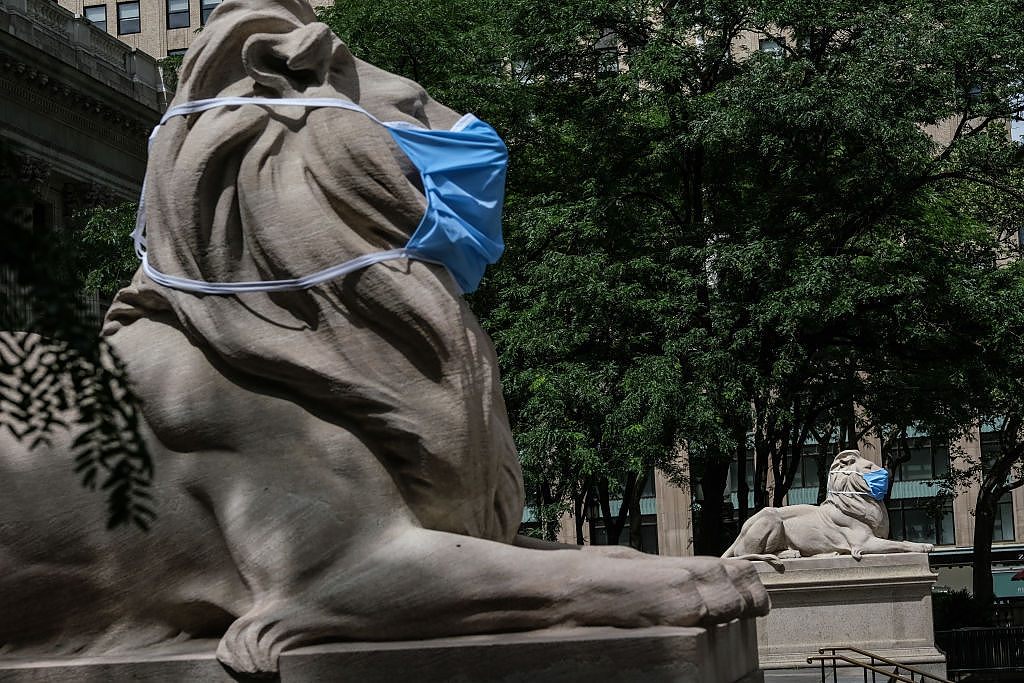 PitchBook is providing ongoing coverage of the coronavirus outbreak and its effects across the private markets and the economy.
Latest news on the coronavirus
In case you missed it:
US sees another month of job growth as coronavirus cases grow
Stocks rose Friday on the news that the US added 4.8 million jobs in June, according to the monthly jobs report from the Labor Department, the second consecutive month of growth after 20 million jobs were lost in April at the height of the pandemic-induced shutdowns. In addition, the unemployment rate dropped, from 13.3% to 11.1%. Although the June report exceeded economists' expectations, it's unclear whether the positive numbers are part of a significant trend. As confirmed cases of COVID-19 have increased exponentially in parts of the US, many states have reversed or slowed reopening plans.
—Kate Rainey, 8:33 a.m. PDT
Coronavirus effects on venture capital
Pandemic's VC deal toll: Midyear perspective
With two days left in the first half of 2020, midyear figures show the toll that the venture capital ecosystem has suffered from the worst economic downturn in nearly a century.
It's no surprise that the US venture market has slowed down dramatically and remains on pace to end 2020 well below high levels seen in the past two years. But
there are some bright spots
, according to PitchBook data covering deals made as of June 17.
—Alexander Davis, 6:43 a.m. PDT, June 29
Oscar nabs $225M as pandemic disrupts healthcare
Health insurance provider
Oscar
has landed $225 million in new funding from investors including
Baillie Gifford
, Coatue Management,
Alphabet
and
General Catalyst
.
The New York-based startup has raised around $1.5 billion in total financing, making it the most well-funded VC-backed health insurance company, according to PitchBook data.
With $2 billion in revenue, Oscar has benefited from a consumer shift toward buying health insurance directly from a provider, rather than through an employer or broker. It has also been a leader in telemedicine, which has surged during the pandemic. Oscar recently teamed with
Cigna
in an effort to launch small-business insurance plans.
Joshua Kushner
, who started
Thrive Capital
, co-founded Oscar in 2012.
—James Thorne, 6:30 a.m. PDT, June 29
Coronavirus effects on private equity
PE-owned UK hamburger chain Byron faces bankruptcy
Byron
, a UK burger chain backed by
Three Hills Capital Partners
, has started bankruptcy proceedings, according to Sky News. The company, which reportedly filed a notice saying that it will appoint administrators, is hoping to attract buyers for parts of its business.
The company had hired
KPMG
in May to help find new owners, but there were no bids to buy the business in its entirety. Instead, there was only interest in the brand and individual assets of the company. Although its troubles predate COVID-19, Byron is just the latest in a string of PE-backed restaurant chains that have been hit hard by the pandemic and subsequent shutdowns.
—Andrew Woodman, 7:34 a.m. PDT, June 30
Retail takes its latest hit as L Catterton-backed swimwear brand Seafolly goes bankrupt
Seafolly
, an Australian swimwear maker, has filed for bankruptcy, citing plummeting sales and the crippling financial impact of the coronavirus pandemic as the reasons for its voluntary administration.
KordaMentha
announced Monday that it had been appointed as administrator by the company, which is owned by
L Catterton
, the PE firm co-founded by French luxury brand group
LVMH
.
The sale process for Seafolly, which has 44 stores in Australia and 12 overseas, will start immediately. Scott Langdon, a Sydney-based partner with KordaMentha who will oversee the sale alongside Rahul Goyal, said a high level of interest is expected from potential buyers due to Seafolly's reputation.
The company was acquired for a reported $70 million in 2014 by L Capital Asia, part of the PE arm of LVMH, with an eye to expanding the Seafolly brand globally. In 2016, L Capital partnered with US firm Catterton and Group Arnault to form L Catterton.
—Andrew Woodman, 9:14 a.m. PDT, June 29
Britain's PE-backed restaurants reopening to a stark new reality
As lockdowns gradually lift around the world, the UK's hospitality sector is coming back to life. But the COVID-19 pandemic has exposed the weaknesses of an industry that is dependent on location and footfall—
and some restaurants will be gone for good
.
While some companies have focused on simply surviving, others are harnessing consumers' growing appetite for food deliveries. Private equity investors, meanwhile, are determining whether the pivoting business models are worth paying for.
—Andrew Woodman, 6:37 a.m. PDT, June 29
Economic impacts of the coronavirus
Albertsons underwhelms in first day of trading after 14-year PE saga
Albertsons, the 81-year-old supermarket chain backed by Cerberus Capital Management, finally went through with a long-awaited IPO on Friday.
Grocery stores have been an economic bright spot amid the pandemic. But
Albertsons' newly minted shares didn't perform
quite how the company and its backers had hoped.
—Eliza Haverstock, 6:28 a.m. PDT, June 29
PitchBook reports on the coronavirus impact on private markets
Monetizing the software developer population
The digital IP era is driving organizations to increase investments in software development capabilities. In turn, VCs are targeting technologies that address this need.
Our latest installment of Emerging Tech Research turns a spotlight on the cloudtech and DevOps industry, including
how the COVID-19 pandemic could accelerate investment in
digital strategies, with vendors of virtual collaboration tools well-positioned to benefit.
—Paul Condra, 6:22 a.m. PDT, June 29
Did you miss any of our continuing coverage of COVID-19? Find our previous updates below: